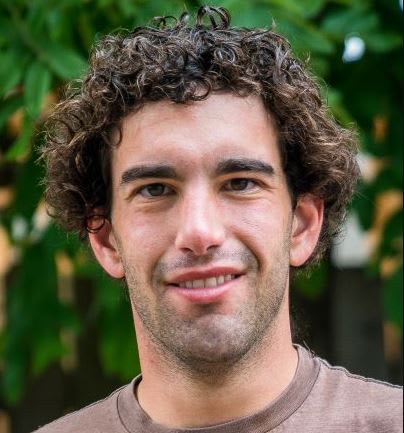 Lance summary
Lance offers business bank accounts designed for freelancers and self-employed individuals. The platform offers features like automatic transfers to your personal bank account to pay yourself a salary. Lance calculates your quarterly taxes and then sets aside money for them and pays them on your behalf. A Lance account costs $12 per month and there is no minimum balance required. The platform provides 24/7 support and is FDIC-insured.
Pros
Automatically pays your quarterly taxes
Reimbursement for ATM withdrawals
24/7 customer support
Cons
$11.99 monthly account fee for access to all features
Only US citizens can open an account
Security
FDIC insured, SSL/AES encription and supports 2 factor and biometric authentication
5.0
Customer service
24/7 service with multiple communication options, dedicated fraud team
5.0
Online experience
User friendly site with full online banking capabilities
4.0
Mobile experience
Excellent mobile app with all mobile banking features enabled, including digital check deposits
5.0
Advantages Over Traditional Banks
Lance offers fee-free transfers between your business checking account and your personal account at another bank. You also get unlimited electronic transfers and fee reimbursement for ATM deposits and withdrawals. Lance accounts can be managed online or via a mobile app (for iOS only), and the bank offers 24/7 customer support. In addition, all Lance accounts are FDIC-insured for up to $250,000. Lance is also useful to side hustlers looking to grow their income, without too much financial management.
Cutting-Edge Banking Services
Lance offers several features built specifically with freelancers and self-employed individuals in mind. First, you can divide up your income into funds for salary, expenses, savings, and any other categories you need. Your salary is automatically transferred to your personal bank account biweekly or monthly, depending on your preference. Lance automatically distributes the rest of your income into your categories based on the priorities you set.
In addition, Lance uses an algorithm to calculate your quarterly taxes based on income coming into your account. Money is set aside from each deposit to cover your tax bill, and Lance automatically pays the IRS on your behalf each quarter.
Lance can also track your business expenses when you pay using the Lance debit card. The platform uses this information to estimate your deductions and remove them from your quarterly tax payments. You can also download detailed financial records from Lance at any time, which you can use to do your own taxes or send to your accountant.
Traditional Banking Services
Lance offers a Visa debit card with your business checking account. You can use any ATM and the service will reimburse your fees. Lance does not offer credit cards or business loans at this time.
Interest Rates and Fees
Lance business checking accounts do not offer interest and the debit card does not offer rewards for spending. The account carries a fee of $12 per month, which cannot be waived. There is no minimum deposit for your account.


Monthly Fee

APY

Minimum Deposit

Additional Fees

Lance Business Checking Account
Basic account - Free
Pro account - $11.99 per month
None
$0
None
Customer Service
Lance offers 24/7 customer support by email. You must be an existing client or have submitted an application in order to get contact information.
Mobile App
The Lance app enables you to track your expenses and adjust your settings for how to set your salary and other savings categories. It also integrates with the Lance debit card to provide up-to-date information about your debit card purchases. You can also use the Lance app to scan and deposit checks or to create and send electronic invoices to your customers. Lance's app is available on iOS and Android.
Security
Lance keeps your bank account safe through several layers of encryption. Your password and sensitive information like your social security number are stored using bcrypt encryption, and Lance never stores your debit card number. In addition, Lance uses two-factor authentication to prevent access to your account even if your password is stolen.
Lance is FDIC-insured, so your funds are guaranteed up to $250,000.
Summary
Lance is a feature-rich business banking platform designed to meet the special needs of freelancers and self-employed individuals. The platform enables you to pay yourself a salary, set aside money to pay quarterly taxes, and track your business expenses using the Lance debit card. In addition, Lance offers unlimited electronic transfers and reimburses you for ATM fees. A Lance account costs $12 per month and does not require a minimum deposit. The platform is FDIC-insured and offers 24/7 support.
Methodology
This review was created using information from the Lance website.