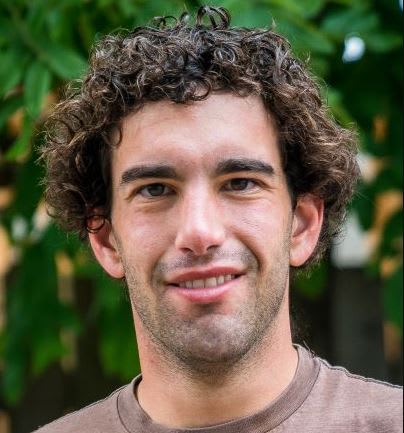 PNC Bank summary
PNC Bank, member FDIC, was founded in 1845 and is now the seventh-largest US bank. It offers an online banking service called Virtual Wallet, which includes two checking accounts and a savings account. Virtual Wallet has no monthly fees, and there's no minimum deposit to open an account. If you make $5,000 worth of direct deposits within the first 60 days of opening your account, you'll receive up to $400 cash bonus*.
Pros
No monthly account fees
No minimum deposit to open
Up to $400 cash bonus offer*
Cons
ATMs only in 20 states
Low interest rates for student accounts
Security
FDIC insured, SSL/AES encription and supports 2 factor and biometric authentication
5.0
Customer service
Early morning, evening and weekend service with multiple communication options and a dedicated fraud team
4.0
Online experience
Excellent user friendly site with transparency of rates and full online banking capabilities
5.0
Mobile experience
Excellent mobile app with all mobile banking features enabled, including digital check deposits
5.0
Visit PNC Bank
Advantages Over Traditional Banks
PNC offers a three-account suite called Virtual Wallet that doesn't require a minimum deposit and doesn't have a monthly fee. With Virtual Wallet, you get two checking accounts and a savings account. The two checking accounts enable you to move money between a Spend account for paying bills and a Reserve account for budgeting and planning. The savings account offers 0.40%APY with just a $1 minimum to start earning interest.
Another benefit of PNC is that it offers a wide range of online tools. Your online account includes budgeting software, bill reminders, and activity alerts. Plus, you can manage your accounts via the PNC mobile app, which also supports mobile check deposits.
Cutting-Edge Banking Services
One of the neatest tools that PNC offers is Low Cash Mode℠, which the bank rolled out last year. With Low Cash Mode℠, you'll receive alerts when you're in danger of overdrawing your account. Even better, you have 24 hours to bring your balance back above $0 before you are charged an overdraft fee, and you can choose whether to cancel checks or money transfers if they will send your account into a negative balance.
PNC also offers a suite of budgeting and bill scheduling tools that help you avoid running into problems with your account. You can visualize upcoming bills on a calendar, and the calendar automatically highlights days when your account is at risk of becoming overdrawn. PNC also lets you set up complex savings rules so that money is moved into your savings account whenever there are extra funds in your checking accounts.
Traditional Banking Services
PNC has been around for over 175 years, so it has a number of traditional banking services. The bank operates more than 2,300 physical branches and 18,000 ATMs across 20 states and Washington, D.C. It also offers credit cards, mortgages, auto loans, student loans, and investment accounts.
Interest Rates and Fees
PNC's Virtual Wallet suite has no monthly fee. The Spend and Reserve checking accounts don't offer interest, but the Growth savings account offers 0.40% APY. You can also be reimbursed up to $20 per month for ATM fees charged by other banks. Note that PNC also has a free Virtual Wallet Student account, but it only offers 0.01% APY for the Growth savings account.
| | Monthly fee | Overdraft fee | Interest (APY) | Minimum balance to earn interest |
| --- | --- | --- | --- | --- |
| Spend | $0 | $36 | None | N/A |
| Reserve | $0 | N/A | None | N/A |
| Growth | $0 | N/A | 0.40% | $1 |
Customer Service and Online Experience
PNC offers customer support by phone, email, and live chat 7 days a week. Customer support isn't available 24/7, but extended hours are offered (7 AM-10 PM ET) on weekdays. You can also get in touch with support directly through the mobile app.
Mobile App
The PNC mobile app is available for iOS and Android and makes it easy to manage your Virtual Wallet accounts on the go. The app offers many of the same budgeting, bill scheduling, and money transfer tools as your online account. It also supports mobile check deposits and has an ATM finder to help you locate PNC ATMs in your area. You can manage activity alerts and access a Low Cash Mode℠ through the mobile app.
Watch this short film to find out more about PNC's mobile app.
Security
PNC protects your account with 256-bit AES encryption and security features such as biometric login and two-factor authentication. It's also easy to set up email or SMS account activity alerts so you always know when a transaction is made from your account. PNC has a dedicated card-loss prevention phone number, and all accounts are FDIC-insured.
Summary
PNC's Virtual Wallet is a suite of online checking and savings accounts that requires no minimum deposit and doesn't charge monthly fees. The bank offers features like a Low Cash Mode℠ to help you avoid overdrawing your account, plus bill scheduling and budgeting tools to help you manage your money. As one of the country's largest legacy banks, PNC also has over 2,300 branches, 18,000 ATMs, and a wide variety of traditional banking services.
Visit PNC Bank
Methodology
This review was created using information from the PNC website.
PNC Bank Disclosure
*Offer is contingent on product availability and may vary based on where you open your account and your address. For Branch origination, product availability will be based on the physical PNC location. You may earn a $400 reward if you open a new Virtual Wallet with Performance Select, a $200 reward if you open a new Virtual Wallet with Performance Spend or a $50 reward if you open a new Virtual Wallet. Changing your product type after opening an account could result in your account being reviewed and paid a different reward amount. You will only be considered for one reward amount, which is based on the product type that you have open at the time that your account is reviewed for meeting offer stipulations.

To qualify for the reward, the new Virtual Wallet product must be opened online via the application links on this page beginning 7/1/21 through 9/30/21, and a qualifying Direct Deposit(s) must be received within the first 60 days. Your Virtual Wallet product must remain open in order for you to receive the reward, which will be credited to the eligible account within 60-90 days after all conditions have been met and will be identified as "Cash Trans Promo Reward" on your monthly statement.

A qualifying Direct Deposit is defined as a recurring Direct Deposit of a paycheck, pension, Social Security or other regular monthly income electronically deposited by an employer or an outside agency into the Spend account of a Virtual Wallet with Performance Select, Virtual Wallet with Performance Spend or Virtual Wallet. The total amount of all qualifying Direct Deposits credited to your Spend account must be at least $5,000 for Virtual Wallet with Performance Select, $2,000 for Virtual Wallet with Performance Spend or $500 for Virtual Wallet. Credit card cash advance transfers, wire transfers, transfers from one account to another or deposits made at a branch or ATM do not qualify as qualifying Direct Deposits.

New account will not be eligible for offer if any signer has signing authority on an existing PNC Bank consumer checking account or has closed an account within the past 90 days, or has been paid a promotional premium in the past 24 months. If multiple accounts are opened with the same signers, only one account will be eligible for the premium. For this offer, signing authority will be defined by the customer name(s) and Social Security number(s) registered on the account. Offer may be extended, modified or discontinued at any time and may vary by market. The value of the reward may be reported on Internal Revenue Service (IRS) Form 1099, and may be considered taxable income to you. Please consult your tax advisor regarding your specific situation.

This content is not provided by the bank advertiser. Opinions expressed here are the author's alone, not those of the bank advertiser.