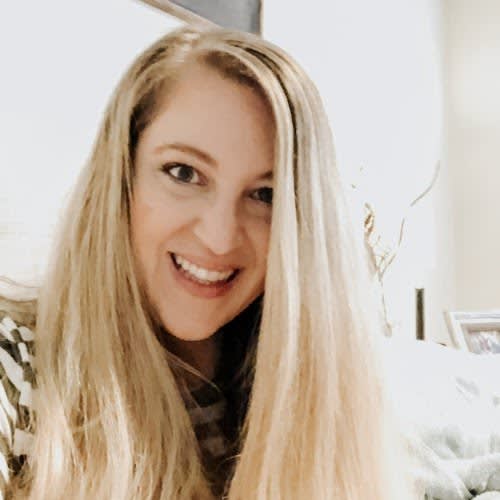 While the 2008 financial crisis has deteriorated Americans' trust in banks to a record low, COVID-19 may actually be a turning point for the good.
With all of the financial confusion going around, customer trust in banks has actually risen. Unlike the 2008 financial crisis, individuals don't feel helpless or like their money and possessions are at risk.
One survey even shows that 78% of consumers surveyed trust their banks to do right by the consumers. It is important for all individuals to feel that their money is safe, even if they aren't positive a paycheck will keep coming their way. Similarly, individuals need to feel that they will not lose a life of hard work if they cannot afford their mortgage, car loan or student loans during this time. So far, banks are stepping up and handling the COVID-19 crisis better than they handled the 2008 financial fiasco.
The After Effects of the 2008 Banking Crisis
Heading into the 2008 financial downturn, many banks were giving out loans to consumers with less than ideal credit. Banks were also funding mortgages up to 100 percent, and because lines of credit were easy for millions of consumers to take on, the average American piled on the debt. Since financial regulation and supervision were weak during this time, a recession was born.
During this time, jobs and incomes were cut and individuals could no longer afford their homes and car loans. The banks focused on protecting themselves against great losses rather than protecting their consumers, and therefore, many individuals lost their homes and prized possessions and even had to resort to bankruptcy. The message at the time was clear, banks only cared about themselves.
Banks did not inspire financial hope in customers and online banking was still a new concept to many. It was hard for individuals to get behind new banking technology and managing their money in the cloud when the brick and mortar banks they knew so well were making questionable business decisions.
Explore Leading Online Banks
With one of the highest APYs around, American Express savings gives you an incredible edge over traditional banks. Plus, you'll get the award-winning customer support, convenient online accessibility, and rock-solid security features that come from an industry leader like American Express.
Pros

Cons

No fees
Wide range of account types

No checking accounts
No mobile app
American Express National Bank Visit Site
BBVA is a hybrid physical, online, and mobile bank. It offers online checking and savings accounts plus a range of other banking services like CDs, credit cards, and loans.
Pros

Cons

Feature-rich mobile platform
Wide range of account types

High overdraft fees
Need to qualify for $0 fee account
BBVA Visit Site
Chase offers entirely online checking accounts. Users can apply to open a savings account or certificate of deposit online, as well as: view bank statements, monitor activity, pay bills, see checks, or transfer funds.
Pros
Cons

Many ways to send money
Access to 16,000 U.S. Chase ATMs

Low-interest rate savings accounts
Monthly fees
Chase Visit Site
The New Face of Banks During the COVID Crisis
"Before the coronavirus hit, traditional banks' relationships with their customers could be best described as mixed," said Alan McIntyre in a Forbes article. This time around, banks are serving consumers better during the uncertainty. In regards to the difference between the two crises, American Banker said, "[Banks] also have the one thing most needed at a time like this — public trust." This is mostly due to new regulations put in place, especially ones that require banks to extend mortgage and student loan payment deadlines. Banks have also been in charge of dispersing aid to small businesses and the self-employed.
McIntyre continued to say that banks have adopted a "we are in this together" type attitude rather than the "every person for themselves" stance that shook 2008. "Fintechs back up that talk with digital- and mobile-based services that make getting, sending and spending money easier by, for example, eliminating fees for cross-border transactions and providing insights for longer-term needs like retirement planning," said McIntyre.
Our own survey done on how the Coronavirus outbreak effected banking choices found that 58% of our respondents said that online banking made things either somewhat easier or a lot easier. Online banking isn't only safer during the COVID crisis, but it is also faster and more streamlined. Deposit a check or pay a bill in a few minutes with an app.
How Banks Are Building Trust With Their Customers
While many banks have to extend mortgage payment deadlines, there are also several banks that are stepping up to make life easier for their consumers because they want to. Chime was the first fintech to provide thousands of its customers with early access to stimulus funds free of charge. Before COVID, Chime was known for giving account holders access to their paychecks up to two days early. This innovative perk makes it easier for customers to stay on top of their budget and avoid poor financial practices like advances.
Other banks, like BBVA, offer payment assistance for real estate loans, installment loans, auto loans, credit cards or Small Business/SBA loans. Use BBVA's free financial tools to help you stay on track with your financial goals during this time. CIT Bank is waiving fees for ATMs, overdrafts and early withdrawals on CDs for those customers impacted by COVID-19. CIT Bank also does not charge monthly service fees or processing fees to send money to others.
Chase committed $35 million in COVID relief funds globally while offering options to defer credit card payments for those who cannot afford them at the moment. Additionally, Chase offers active military members additional benefits to stay financially secure during this time. If you experience a fee due to this time, call a Chase representative and explain your hardship. There is a good possibility that your fee will be waived.
Furthermore, some banks are committed to making banking easy all the time, not just when there is a pandemic. Varo always offers access to 55,000+ fee-free ATMs in easy-to-find stores like Walgreens, Target, CVS and Safeway.
Bottom Line
Banks are doing their part to help you during this time. Are you feeling the love? If not, it might be time to find an online bank that helps you achieve your financial goals. Switching banks is easier than you think and can save you a lot of time and money, especially when you make the change to an online bank that offers a higher APY and no fees.