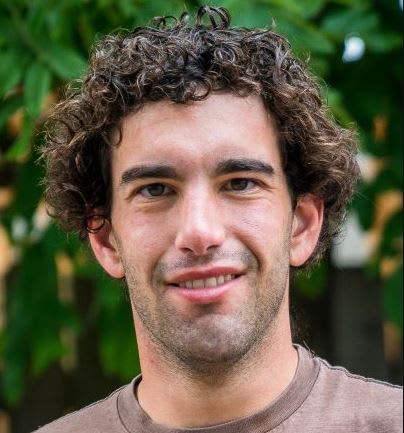 VIO Bank summary
Vio Bank is an excellent option for anyone looking to set aside savings. The minimum balance to open a high-yield savings account is just $100, and Vio's 1.21% interest rate is among the highest rates available anywhere. This bank also offers a wide range of CDs that require just a $500 minimum deposit, although interest rates for CDs are somewhat low. Note that Vio Bank doesn't offer checking accounts, ATMs, or a branch network.
Pros
High-yield savings account
Variety of CDs with $500 minimum deposit
Monthly fees are easy to avoid
Phone support available 7 days per week
Cons
No checking accounts or physical branches
CD interest rates are relatively low

VIO Bank Visit Vio
Advantages Over Regular Bank
Vio Bank is solely focused on long-term savings. It's primary advantage is that it offers low minimum balances for opening a high-yield savings account or CD.
The high-yield savings account in particular is attractive because it comes with a 1.21% APY regardless of your account balance. That's significantly higher than what most other fee-free competitors are offering.
Vio Bank's CDs require a deposit of just $500, which is much lower than what many other banks require. However, the interest rates are also lower. The APY on a five-year CD is 0.60%, compared to up to 1.50% at some competitors. Terms range from six months to 10 years, although you'll want to be careful with the longer-term CDs. Vio Bank's early withdrawal penalties are steep—you'll be charged 1% of the amount withdrawn plus a $25 penalty.
Cutting-Edge Banking Services
One of the downsides to Vio Bank is that since the bank is solely focused on savings, it doesn't offer many modern banking tools. In particular, there are also no budgeting tools even though these would work nicely with the bank's focus on growing your money over the long term.
That said, Vio Bank does offer some helpful basics. You can deposit checks to a savings account from the mobile app and receive account alerts via SMS or email. You can also make fee-free transfers between bank accounts, although there's no simple bill pay option. Vio Bank also offers seven-day phone support, which you won't find at many online banks.
Traditional Banking Services
Vio Bank is online-only, meaning that there's no network of physical branches you can visit. In addition, this bank doesn't have any ATM network—although this makes sense given that it doesn't offer checking accounts. Vio Bank also doesn't provide nearly the same range of services as traditional banks. There are no account types beyond the savings account and CDs, no loan options, and no credit or debit cards.
Interest Rates and Fees
Vio Bank offers an extremely competitive 1.21% APY for its high-yield savings account. That's one of the best interest rates around at the moment, and you only need a $100 minimum deposit to access it.
Interest rates for CDs vary by term, but they tend to be significantly lower than what competitors are offering for the same CD terms (albeit with higher minimum deposits in most cases).
Vio Bank only has two fees, and they're very easy to avoid. There's a $5 per month fee for paper statements, but you're prompted to switch to online statements when you set up a new account. There's also a $10 fee if you make more than six withdrawals in a month. But that won't be a problem for most people especially given that there are no ATMs.
Customer Service
Vio Bank offers phone, email, and live chat support seven days a week, which is great if you need to get in touch with someone about your account. Customer support is available from 7 am to 9 pm on weekdays, 8 am to 6 pm on Saturday, and 12 pm to 4 pm on Sunday (all times Central).
Mobile Apps
Vio Bank has mobile apps available for iOS and Android. These enable you to view your account balances, make transfers, and deposit checks to your savings account.
Security
Vio Bank adopts many standard banking practices when it comes to security. All logins to your account use Single Sign On and you have the option to turn on two factor authentication. You can also enable a passcode for the mobile app to prevent unauthorized access to your account if you lose your device. Vio Bank also offers a resource page for customers about best practices for securing your account.

VIO Bank Visit Vio
Conclusion
Vio Bank offers an impressive high-yield savings account with just a $100 minimum deposit. The fees are easy to avoid and the APY is one of the most competitive currently available. Vio Bank's CDs offer lower interest rates, but the relatively low $500 minimum deposit can be a major selling point. Keep in mind, though, that this bank only offers accounts for savings and does not have checking accounts, ATMs, or debit cards.