Synchrony Visit Synchrony
Advantages Over Regular Bank
Synchrony offers 2 great advantages over regular banks: greater convenience and (far) superior rates. With a physical bank, you usually have to go to great trouble to open an account. With Synchrony, you can sign up online or over the phone from the comfort of your own home. By cutting down on overhead costs, Synchrony saves itself a great deal of money compared to regular banks. It passes on most of those savings to its customers via high interest rates.
Cutting-Edge Banking Services
Trusting an online bank with your savings has its benefits, as Synchrony proves. Synchrony exists mainly to provide high-yield savings accounts and CDs, but it also offers many other benefits.
Here are some of the highlights of banking with Synchrony:
Basic banking features such as scanning, bank-to-bank transfers, balances, and statements.
Withdrawals at any time via online banking, ATM, or phone.
Sleek mobile app containing most of the same functions as online banking.
Traditional Banking Services
Synchrony operates primarily online (and by phone) but its specialty is traditional savings and banking products.Here's what Synchrony offers:
Fee-free savings accounts, including money market and high-yield savings accounts.
Range of high-interest CDs and IRA CDs with terms ranging from 3 to 60 months.
Credit card options with Synchrony's partnering providers.
ATM reimbursements (limited number for balances up to $250,000, unlimited for balances of $250,000 or more).
Interest Rates and Fees
Given that the main reason to choose Synchrony is its high interest rates, this review wouldn't be complete without a breakdown of those rates.
The following table shows rates, fees, and minimum requirements for selected Synchrony savings accounts, CDs, and IRA CDs. As the table shows, Synchrony's APYs are among the highest in the US banking industry.
The MoneyMarket and High Yield Savings accounts and CDs all come with the following features: online account opening, no monthly service fees, mobile check deposit, and FDIC insurance. Savings accounts offer additional benefits over CDs, including ATM withdrawals, up to $5 of ATM rebates per statement cycle, and free online transfers. The MoneyMarket account is the only account that allows check writing.
| Account Type | Min. Deposit / Balance | APY |
| --- | --- | --- |
| MoneyMarket | $0 | 2.25% |
| High Yield Savings | $0 | 4.15% |
| CDs | $2,000 | 5.15% |
| IRA CDs | $2,000 | 4.00% |
| IRA MoneyMarket | $250 | 2.25% |
Customer Service
Although Synchrony is an online bank, it also offers excellent phone service. To open an account, just click the blue "Open Account" button in the top-right hand corner of the Synchrony website or speak to customer service via phone or live chat.
Phone: 866-226-5638. Bankers available Mon-Fri 8am to 10pm ET and Sat-Sun 8am to 5pm ET. Automated telephone service available 24/7.
Live chat: On Synchrony website during business hours.
Mailing Address: Synchrony Bank, P.O. Box 105972, Atlanta, GA 30348-5972.
Mobile Apps
iOS and Android users can control their accounts from wherever they go with Synchrony's mobile app.
Account holders can do the following with the Synchrony mobile app:
Make a secure money transfer with just a few clicks.
Chat with customer service.
View balances from the home or lock screen without logging in.
Log in with Touch ID or Face ID (on compatible devices).
Deposit checks just by taking a picture of the check.
Ask Siri for balances.
Chat live with a banker (on Android).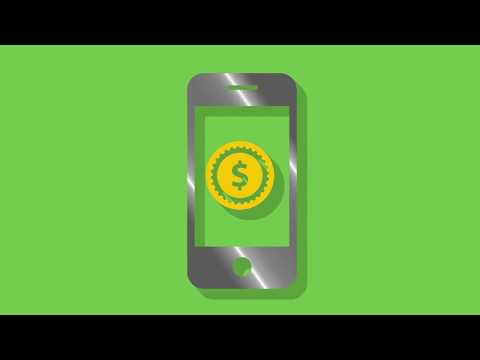 Security
Synchrony Bank was founded as GE Capital Retail Bank in Atlanta, Georgia in 1988 and changed its name to Synchrony Bank in 2014. It is a subsidiary of Synchrony Financial, a consumer financial services company in Stamford, Connecticut.
Synchrony takes the following steps to protect its customers:
All accounts are insured by the Federal Deposit Insurance Corporation for up to $250,000.
Identity theft resolution services from partner CyberScout.
Multi-factor authentication, an added layer of security that requires the account holder to verify their identity using a 4-digit code sent to their mobile.
Participation in the Adult Protective Services program, which protects the elderly from scams.
Synchrony Visit Synchrony
Conclusion
Synchrony does one thing and it does it well: high-interest savings accounts. If you're looking to park your money somewhere safe and earn high interest on your funds, whether it's high-interest savings, CDs, or Money Market accounts, Synchrony is the place.