NorthOne Visit NorthOne
Advantages Over Traditional Banks
NorthOne doesn't require a minimum account balance and charges a straightforward $10 monthly fee that includes unlimited transactions in your account. The bank also keeps wire transfer fees to a minimum, charging just the cost of the wire without an extra markup. In addition, NorthOne gives you access to a nationwide network of over 1,000,000 fee-free ATMs and includes features like online bill pay, mobile check scanning, and integrations with popular accounting, eCommerce, and point-of-sales software.
Cutting-Edge Banking Services
One of the major features that differentiates NorthOne is that this bank allows you to create an unlimited number of Envelopes within your main checking account. This helps you set aside money for things like payroll, taxes, or big equipment purchase. You can move money into Envelopes manually, or set up recurring transfers to make saving money automatic.
NorthOne also offers integrations with a variety of software platforms, including accounting software like Quickbooks, Freshbooks, and Xero, payroll software like ADP and Gusto, and eCommerce platforms like Shopify, Amazon, and Etsy. You can also sync your NorthOne account with payment services such as PayPal, Square, and Stripe to easily move money around your business.
Traditional Banking Services
NorthOne doesn't have physical branches, but it does have a network of over 2,000,000 ATMs in the US that you can use for free. You can deposit cash at these ATMs as well as withdraw funds, which many online banks don't allow.
Interest Rates and Fees
NorthOne charges a flat fee of $10 per month for its checking account. You must deposit $50 to open a new account, but after that there's no minimum balance. NorthOne also charges $15 for sending and receiving domestic wires. NorthOne does not charge customers overdraft or NSF (non-sufficient funds) fees.
After comparing data, it turns out that despite the monthly and wire transaction fees, Northone active users tend to save more in the long run compared to "free account users because there are no hidden fees.
Customer Service
NorthOne offers customer support by phone, email, and live chat from 8:00 AM to 1:00 AM ET, 7 days a week. You can access chat support from inside the NorthOne mobile app or schedule a callback time for phone support.
Email: support@northone.com
Mobile App
The NorthOne mobile app enables you to monitor your account, send payments, manage Envelopes, and scan checks for deposits. You can also use the app to create invoices, view a report of your business's cash flow, search through past transactions, or find a fee-free ATM near you. The NorthOne app can also be linked with your debit card to support Google Pay or Apple Pay.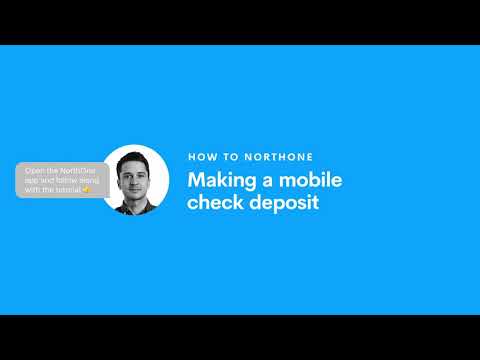 Security
NorthOne uses bank-level encryption to secure your account details and keep your funds secure. You can opt-in to receive SMS notifications every time a transaction is made using your debit card, although you'll need to contact the bank to lock your card if it's lost.
In addition, NorthOne accounts are insured by the FDIC for up to $250,000.
NorthOne Visit NorthOne
Summary
NorthOne checking accounts for small businesses are packed with modern features to help you run your business more seamlessly. You can divide your account into Envelopes to earmark funds for important things like payroll or taxes. The bank also supports integrations with popular accounting, payroll, POS, and eCommerce software. NorthOne doesn't have physical branches, but it offers a network of 1,000,000 fee-free ATMs. You can open an account for $10 per month and there are no balance requirements to keep track of.
Methodology
This review was created using information from NorthOne's website and a chat with NorthOne's customer support.