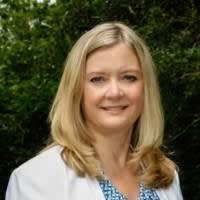 Credible summary
Credible is an online student loan refinancing marketplace. You can use Credible to fill out a quick, simple form and see rates from top lenders in minutes, without sending your information directly to lenders or affecting your credit score. If you like a rate, you can apply and get your final offer in as little as one business day.
Pros
Fast, easy online application
Compare rates from multiple lending partners
Customer support available 7 days a week
Finance almost any degree
Cons
Available only in 46 states and the District of Columbia
Strict credit score requirements
Online experience
Has learning resources, access to rates, mobile app
5.0
Customer services and support
Multiple ways of reaching lender, wide range of hours
4.0
Repayment flexibility
Offers flexible repayment plans & the option for special repayment programs
5.0
Loan Types Covered
Covers all student loan types
5.0
Eligibility
Loans available to all credit types, income levels, and loan types
5.0
Suitable For?
Credible student loan refinancing may be suitable for borrowers who want to compare rates from multiple lenders and pay lower interest rates than on their current loans. Some borrowers with federally held loans may choose not to refinance in order to remain eligible for benefits applicable to federally held loans.
Loan Features
Credible offers loans with the following features:
APR range: 1.86% - 9.73%
Fixed-rate APR: 3.39% (with autopay)*
Variable-rate APR: 1.86% (with autopay)* See Terms*
Loans with minimum size of $7,500 and up, depending on lender and state
The Application Process
You can fill out an application on the Credible website in around two minutes. Credible shows you rates, without sharing your information directly with lenders or affecting your credit score.
You can then choose the plan you want, and get actual rates based on your credit profile, not estimates.
After you provide additional details about yourself and your loan, you can get your final offer in as little as 1 business day.
Loan Eligibility Requirements
The main eligibility requirements for obtaining a loan from Credible are:
Sufficient income to cover debts, including refinanced loans
Minimum credit score between 670 and 700 for most lending partners
If you don't meet Credible's lending partners' requirements, you may still qualify if you have a cosigner.
Repayment Terms
Fixed APR rate loans start at 3.39% (with autopay)* and up, depending on your credit score and other factors, with variable APR rate loans starting as low as 1.86% (with autopay)* See Terms.
Credible offers loan terms from 5 to 20 years.
How Safe Is It?
Credible uses industry standard measures to protect your personal information:
Encryption. Your data is encrypted at rest, and in transit using transport layer security (TLS) between your browser and Credible systems. Data is also encrypted internally within their infrastructure.
HTTPS secure. Credible only uses HTTPS for transmitting requests, protecting your password. Your sensitive information such as social security numbers and login credentials are encrypted and unreadable to anyone except Credible.
Process time. If your online session is inactive for a period of time, Credible autosaves your progress and logs out your session.
Help & Support
Help is available at:
1-(866)-540-6005 available 7 days per week
Live chat on website
Email support@credible.com
Summary
Credible is an online lending marketplace for student loan refinancing, student loans, and other financial products. You can see offers with real rates—not ranges—from up to 11 vetted lenders in real time. You can get help from the Credible Client Success Team throughout the process. By lowering your interest rate, you can save significant amounts of student loan interest over the lifetime of your loan and possibly even pay off your student loan debt sooner.
Physical Address
320 Blackwell Street Ste 200
Durham, NC 27701
*Read rates and terms on credible.com