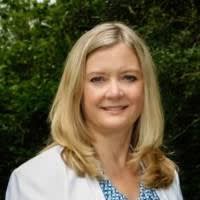 SoFi summary
SoFi is an online student loan refinancing company, with over 375,000 members who have refinanced over $30 billion in student loans. SoFi offers approval within minutes and funding of your current loans within 7 to 15 days. Student loan refinancing is recommended for borrowers who qualify for lower interest by refinancing than on their current loans.
Pros
Fast, online loan approval and processing
Loan deferment options for borrowers in graduate school
Available in 50 states plus the District of Columbia
No application or origination fees, no prepayment penalties
Cons
Borrowers don't qualify for federal loan benefits
Bar loans are not eligible for refinancing
Online experience
Has learning resources, access to rates, mobile app
5.0
Customer services and support
Award winning
5.0
Repayment flexibility
Offers multiple repayment plans- but no special repayment programs
4.0
Loan Types Covered
Covers most student loan types
4.0
Eligibility
Loans available to all credit types, income levels, and loan types
5.0
Suitable For?
SoFi loans are suitable for borrowers with higher interest student loans and with fair to excellent credit scores. Some borrowers with federally held loans may choose not to refinance in order to remain eligible for benefits applicable to federally held loans.
Loan Features
SoFi offers student loan refinancing with the following features:
Variable-rate APRs from 1.99% (with autopay)
Loans with minimum size of $5,000 and up (higher in some states)
The Application Process
Click "Find My Rate" on the SoFi website, answer a few questions, and have SoFi tell you if you're qualified before you fill out a complete application.
SoFi shows you the rates and terms you can choose from. You can choose between a lower monthly payment, or paying off your loan faster and saving on total student loan interest.
You'll upload screenshots of your information, and sign your paperwork electronically.
Within about 7 to 15 days, funding is sent to your current student loan servicer to pay off your loans. Your first loan payment on your SoFi loan is not due until 30 to 45 days after your previous loan is paid off.
Loan Eligibility Requirements
To qualify for a loan from SoFi, you must meet certain requirements, including:
Be employed, have sufficient other income, or have an offer to start work within the next 90 days
Have graduated with an associates degree or higher from a Title IV school
Be a U.S. citizen, permanent resident, or visa holder
Be age 18 or older
Meet underwriting standards, including financial history and credit score
If you don't meet the employment, credit score, or U.S. citizen or residency status requirements, you may still qualify if you have a cosigner who meets these requirements.
Repayment Terms
SoFi offers loans with repayment terms of 5, 7, 10, 15, or 20 years. When considering your loan term choose the monthly payment you can afford that still helps you pay off your loan as soon as possible.
How Safe Is It?
Sofi maintains administrative, technical and physical safeguards to protect your personal information that you provide on their website. You use an encrypted password to access your account and help keep your information safe.
Your information is stored on servers and in facilities that only selected SoFi personnel and contractors can see, and they encrypt all data you submit through the website using Transport Layer Security (TLS) to prevent unauthorized access.
Help & Support
For questions about student loan financing or help making your application, call 1-(855)-456-7634. Phone support is available Monday through Thursday from 5:00 AM to 7:00 PM PT, and Friday through Sunday from 5:00 AM to 5:00 PM. Or you can chat with Money Support online.
After your loan is complete, you can call SoFi's servicing agent MOHELA at 1-(877)-292-7470 with any questions about your loan.
Summary
If you're looking to refinance your student loans, SoFi could be a good place to start. You can apply for refinancing online and see the rates you qualify for in minutes. Within about 1-2weeks, SoFi can pay off your old student loans. You have at least 30 days after your old loans are paid off before you are required your first payment on your SoFi loan.
Physical Address
234 1st Street
San Francisco, CA 94105
1. Fixed rates from 2.74% APR to 6.94% APR (with AutoPay). Variable rates from 1.99% APR to 6.59% APR (with AutoPay). Interest rates on variable rate loans are capped at either 8.95% or 9.95% depending on term of loan. See APR examples and terms. Lowest variable rate of 2.25% APR assumes current 1 month LIBOR rate of 0.1% plus 2.40% margin minus 0.25% ACH discount. Not all borrowers receive the lowest rate. If approved for a loan, the fixed or variable interest rate offered will depend on your creditworthiness, and the term of the loan and other factors, and will be within the ranges of rates listed above. For the SoFi variable rate loan, the 1-month LIBOR index will adjust monthly and the loan payment will be re-amortized and may change monthly. APRs for variable rate loans may increase after origination if the LIBOR index increases. See eligibility details. The SoFi 0.25% AutoPay interest rate reduction requires you to agree to make monthly principal and interest payments by an automatic monthly deduction from a savings or checking account. The benefit will discontinue and be lost for periods in which you do not pay by automatic deduction from a savings or checking account. The discount will not reduce the monthly payment; instead, the interest savings are applied to the principal loan balance, which may help pay the loan down faster. Enrolling in autopay is not required to receive a loan from SoFi. *To check the rates and terms you qualify for, SoFi conducts a soft credit inquiry. Unlike hard credit inquiries, soft credit inquiries (or soft credit pulls) do not impact your credit score. Soft credit inquiries allow SoFi to show you what rates and terms SoFi can offer you up front. After seeing your rates, if you choose a product and continue your application, we will request your full credit report from one or more consumer reporting agencies, which is considered a hard credit inquiry. Hard credit inquiries (or hard credit pulls) are required for SoFi to be able to issue you a loan. In addition to requiring your explicit permission, these credit pulls may impact your credit score. Terms and Conditions Apply. SOFI RESERVES THE RIGHT TO MODIFY OR DISCONTINUE PRODUCTS AND BENEFITS AT ANY TIME WITHOUT NOTICE.