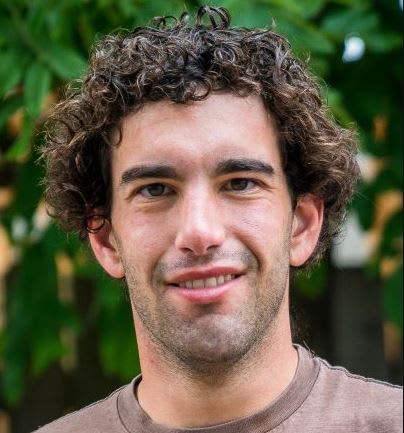 Earning your college degree is key to your future career stability and satisfaction. More career paths require advanced education and that means a college degree is critical to your success in today's workforce.
As college costs consistently increase, the burden of tuition weighs down American households' budgets decades after graduation. It takes about 20 years on average to pay off a student loan, according to the Education Data Initiative, and for some, repaying their debt takes at least 45 years.
Fortunately, student debt isn't as Sysyphean as these grim stats portray: there are ways to repay your loan in less time. Let's see how.
1. Stick to a budget and create a savings plan
To regularly pay off student loan debt, you must maintain an available fund - a dedicated pool to make regular payments. With a budget plan in place, you can eliminate extra spending.
Here's how to get started:
First, write down all your necessary monthly expenses. Start with major, unconditional expenses, such as rent, food, and medical insurance, and then continue to the more flexible expenses - like clothing and entertainment. Mark how much you spend in each category.
Next, identify unnecessary splurges, such as the seemingly harmless daily cappuccino you grab en route to the office. These expenses add up, so to save on cash, you may find that they're good candidates for a trim.
Finally, examine your budget for more flexible categories, like groceries, and see where to make a few cuts.
Being adaptable is critical to making your new budget work. Wait for items to go on sale before purchasing, and look for coupons or cheaper store-brand products when shopping. A budget doesn't mean you're banned from an occasional treat - but you need to have a plan and stick to it.
With your new savings schedule, you'll know how you're spending your money. More importantly, you'll have a little extra to put toward paying down your student debt every month.
2. Increase your income with a side-hustle
One way to pay down your student debt faster is to bring in more income. If you're still in college, consider taking on a part-time job. The earlier you start making payments towards your student loan debt, the less you'll owe in interest down the line.
There's always demand for food delivery drivers, freelance proofreaders, and other odd jobs. While working more hours right now could be challenging, you'll reap the rewards when you're free of student loan debt in a few years.
3. Refinance your loan
Interest rates are currently at an all-time high, but not so long ago, in 2020, they were at a record low. With this cyclical nature of loan rates in mind, look out for the next period of low-interest rates to refinance your student loan. This could help you:
Lower your interest rates: Renegotiate loan terms to secure a lower interest rate and reduce your debt.
Reduce monthly payments: Talk to a refinancing lender to reduce your monthly payments and spread them out over a more extended period. Keep in mind that monthly payment reductions won't reduce the total debt amount.
| | APR | Special Feature | |
| --- | --- | --- | --- |
| | 4.4% to 13.6% | Apply to multiple lenders at once | View Rates |
| | 4.49% APR (with autopay) | No application or prepayment fees | View Rates |
There are plenty of lenders you can turn to for refinancing, such as Credible or Splash Financial. Credible currently offers APR rates as low as 4.4% to 13.6%*, while you may be able to refinance at as low as 4.49% - 8.99% (with autopay) with Splash Financial.
Before you refinance, make sure it's worth it. The process itself is simple, but there may be fees attached that increase the cost of your loan. Be sure to calculate how much money you'll save with a lower interest rate before you commit to a loan refinance.
For other top lenders, visit our comparison chart.
4. Apply for loan forgiveness
A student loan backed by the federal government is eligible for loan forgiveness, exempting you from some or all of your student debt.
Here are the criteria for who qualifies:
There are other types of loan forgiveness:
Closed school discharge
Perkins loan cancellation
Disability discharge
Discharge due to death
Bankruptcy discharge
False certification discharge
5. Increase your monthly payments
Making larger monthly payments is an effective way to repay your student faster and reduce your overall debt, but it's only recommended if you can afford it. Every time you make a payment above your monthly minimum, you shorten the time it will take you to pay off your loan. You'll also reduce the amount you pay as interest on your debt.
Base your monthly payments on how much you can afford to pay down - not the minimum fee your lender requires. Making payments of just 3% more every month could free up your finances much faster.
Compare top student loan refinance providers
Credible is a loan marketplace that works with some of the industry's most well-known and reliable loan providers. Its user-friendly platform makes it easy to input personal details, compare multiple lenders and find the right student loan or refinancing solution.
Credible is not a direct loan provider but works with a network of lenders to offer borrowers favorable rates and loan terms.
Read the full Credible review >>
Credible View Rates
Splash Financial is a marketplace that connects customers with lenders. They offer student loan refinancing at an APR ranging from 4.49% - 8.99% (with autopay).
While Splash offers consolidation for any college graduate with a Bachelor's Degree, it strongly emphasizes refinancing advanced degrees, specifically medical school loans. When the average medical school debt is about $200K, it's unsurprising that Splash Financial has decided to hone in on this particular niche.
Read the full Splash Financial review >>

Splash Financial View Rates
Regain control of your financial future
Taking a loan to finance your education is inevitable for many - and a solid route for a professional investment that may ultimately pay off. There are ways to turn your student loan from a decades-long financial burden into a manageable expense for a limited time. A student loan refinance company can help you reduce your debt faster and set yourself up for financial resilience in the future.
Need more information and tips about student loan refinancing? Check out more articles and our lender comparison chart.