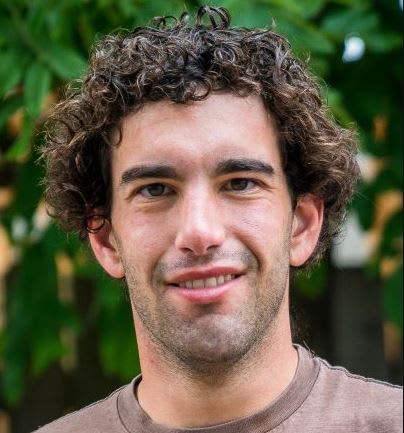 Getting a student loan to pay for college is easy. But paying it off? That's not always so simple.
Year after year, the cost of a college education has been rising. As a result, students are taking on larger loans than ever before. In fact, more than 60% of students in the class of 2019 graduated with debt.
Here are 5 simple steps you can take to start working off your student debt:
1. Stick to a Budget and Create a Savings Plan
In order to pay off student loan debt, you need to have money available to make payments. The best way to stretch your hard-earned dollars is to create a budget and savings plan. Small expenses can add up throughout the month, but having a budget in place can help eliminate extra spending.
To get started, write down all your necessary expenses each month. Here's what you'll need to do:
Start with the big things like rent and look through your recent spending to see where your money has gone.
Then start crossing off unnecessary items, like stopping for a coffee on the way to work every morning. You can also reduce your budget for flexible categories like groceries.
Being adaptable is key to making your new budget work. Wait for items to go on sale before making purchases, and look for coupons or cheaper store-brand products when you go grocery shopping. Having a budget doesn't mean you can't treat yourself occasionally - but you need to have a plan and stick to it rather than splurge whenever you feel like it.
With your new savings plan, you'll know how your money is being spent. More importantly, you'll know exactly how much you can put towards paying down your student debt each month.
2. Reduce Your Loan Rate or Monthly Payments by Refinancing
With interest rates at historic lows right now, could be a good time to refinance your student loan. The benefits of refinancing your loan include:
Lower interest rates: You can renegotiate your loan terms to secure a lower interest rate and reduce the overall amount you owe.
Reduced monthly payments: You might also be able to negotiate with your refinancing lender to reduce your monthly payments. Keep in mind that lower monthly payments won't reduce the total amount you owe and could actually increase your interest payments.
| | APR | Special Feature | |
| --- | --- | --- | --- |
| | 3.99% - 11.97% | Apply to multiple lenders at once | View Rates |
| | 3.99% APR (with autopay) | No application or prepayment fees | View Rates |
While there are plenty of lenders you can turn to for refinancing, we recommend Credible or Splash Financial. Credible is currently offering APR rates as low as 3.99% - 11.97%*, while you may be able to refinance at as low as 3.99% - 8.99% (with autopay) with Splash Financial.
Before you refinance, though, make sure it's worth it. Although refinancing is simple, it does come with fees that can increase the cost of your loan. Be sure to calculate how much money you'll actually end up saving with a lower interest rate before you refinance.
For other top lenders, visit our comparison chart.
3. Increase Your Income with a Side-Hustle
One way to pay down your student debt faster is to bring in more income. If you're still in college, consider taking on a part-time job.. The earlier you can start making payments towards your student loan debt, the less money you'll owe in interest down the line.
If you're already working full time, you could try asking for a raise. But if that's not an option, considering taking on a side-hustle. There's always demand for food delivery drivers, freelance drivers, and other odd jobs. While working more hours right now can be challenging, you'll reap the rewards in a few years when you're free of student debt.
4. Apply for Loan Forgiveness
If your student loan was backed by the federal government - as the majority of student loans are - then you could qualify for a loan forgiveness program. With loan forgiveness, you could walk away from some or all of your student debt.
Who qualifies for student loan forgiveness?
There are other types of loan forgiveness:
Closed school discharge
Perkins Loan cancellation
Disability discharge
Discharge due to death
Bankruptcy discharge
False certification discharge
5. Make Larger Monthly Payments
If you can afford it, making larger monthly payments is a recommended method for shedding your student loan debt. Every time you make a payment above your monthly minimum, you cut down the amount of time it will take you to pay off your debt. At the same time, you reduce the amount you'll have to pay as interest on your debt.
In fact, if you have the money, it's a good idea to base your monthly payments on how much you can afford to pay down - not the minimum payment your lender requires. The more you pay down each month, the sooner you'll be debt-free.
Compare Top Student Loan Refinance Providers
Credible is a loan marketplace that works with some of the most well-known and reliable loan providers in the industry. Credible offers a user-friendly platform that makes it easy for users to input personal details and compare multiple lenders and find the right student loan or student loan refinancing solution specifically suited for them.
Keep in mind that Credible is not a direct loan provider, but instead works with a network of reputable lenders to provide top rates and conditions for all borrowers.
Read the full Credible review >>
Credible View Rates
Splash Financial is one of the freshest student loan refinancing platforms on the market today. It recently announced a $350 million annual loan financing deal in addition to boasting excellent rates. Those who refinance their student loans with Splash Financial can enjoy APR as low as 3.99% - 8.99% (with autopay), which can save borrowers $350 per month or $29,340 over the lifetime of their loan.
While Splash offers consolidation for any college graduate with a Bachelor's Degree, it places a strong emphasis on refinancing for advanced degrees, more specifically medical school loan refinancing. With the average doctor carrying $183,000 of student loan debt into their medical careers, it's not surprising that Splash Financial has decided to hone in on this particular niche.
Read the full Splash Financial review >>

Splash Financial View Rates
Now What?
Although taking on debt to pay for college is increasingly hard to avoid, you don't need to spend the rest of your life paying off your student loans. By taking these 5 steps, you can reduce the total amount you owe and make concrete progress towards paying down your debt. With the help of a student loan refinance company you can shed your debt and feel more in control of your finances.
Want to do more research? Feel free to check out the rest of our articles and lender comparison chart.