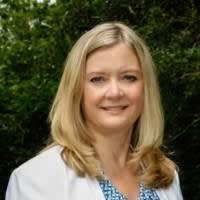 Splash Financial summary
Splash Financial is a student loan refinance company whose sole focus is student loan refinancing. Splash works as a loan refinancing marketplace. After you apply with Splash, you choose the bank or credit union lending partner that offers you the rate and terms that work for you.
Pros
Compare rates from multiple lenders
Fast, seamless online loan application
No application or origination fees
Cons
Not a direct loan provider
Splash Financial
at a glance
Online experience
Has learning resources, access to rates, mobile app
5.0
Customer services and support
Award winning
5.0
Repayment flexibility
Offers multiple repayment plans- but no special repayment programs
4.0
Loan Types Covered
Covers most student loan types
4.0
Eligibility
Loans available to all credit types, income levels, and loan types
5.0
Suitable For?
Splash Financial is suitable for borrowers with good credit scores who want to shop different lenders and reduce the interest rate they are paying on their current student loans. Some borrowers with federally held loans may choose not to refinance in order to remain eligible for benefits applicable to federally held loans.*
Loan Features
Splash Financial offers loans with the following features:
Fixed-rate APRs from 2.59% - 8.49% (with autopay)
Variable-rate APRs from 2.49% -11.72% (with autopay)
Student loan refinancing from $5,000 and up
The Application Process
Take the following steps to refinance your student loans through Splash Financial:
Get your rate estimate. Answer a few questions, and see offers from their network of lending partners.
Submit your application. Choose the rate and lender you want to work with, and secure your rate.
Finalize your loan online.
Loan Eligibility Requirements
The lending partners on Splash Financial generally require the following:
Meeting minimum financial standards, such as income and credit score.
Graduation from an associate's or four-year degree or higher, or applicants in the final term of their program at a Title IV eligible school who have an offer of employment in certain medical fields in which they will receive the degree.
U.S. citizenship, or for some lending partners, permanent residency status.
Repayment Terms
With Splash Financial, variable loan rates range from 2.49% -11.72% (with autopay) and fixed rate loans range from 2.59% - 8.49% (with autopay). Splash offers loan terms of 5-25 years.**
How Safe Is It?
Splash Financial takes the following measures to protect your security:
Industry standard security. Splash uses secure servers, and any partner they work with is also required to keep your information safe.
SSL Verification. Splash's verified SSL means they have met some of the industry's highest standards for identity assurance.
SSL Encryption. With SSL Encryption, your sensitive data is safely transferred between your browser and the Splash website.
Account safeguards. They use authentication and ID verification to prevent unauthorized access.
Help & Support
Phone Number: 1-(800)-349-3938. Phone support is available Monday - Friday, 9:00 AM to 9:00 PM ET.
You can also chat online with a Splash financial representative, anytime.
Summary
Splash Financial brings together multiple lending partners to find you lower interest rates by refinancing your student loans. It's fast and easy to apply online and see offers in minutes. With variable rates starting at 2.49% -11.72% (with autopay) and fixed rates from 2.59% - 8.49% (with autopay), you may be able to save on interest payments. Splash never charges application fees or origination fees, and there are no prepayment penalties if you want to pay off your loan sooner.
Physical Address
812 Huron Rd. E.
Suite 350
Cleveland, OH 44115
Disclaimers
* Refinancing or consolidating private and federal student loans may not be the right decision for everyone. Federal loans carry special benefits not available for loans made through Splash Financial, for example, public service loan forgiveness and economic hardship programs, fee waivers and rebates on the principal, which may not be accessible to you after you refinance.
** Fixed loans feature repayment terms of 5 to 20 years. For example, the monthly payment for a sample $10,000 with an APR of 5.47% for a 12-year term would be $94.86. Variable loans feature repayment terms of 5 to 25 years. For example, the monthly payment for a sample $10,000 with an APR of 5.90% for a 15-year term would be $83.85.