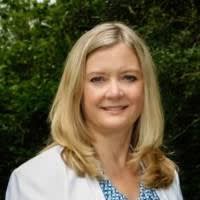 Earnest summary
With Earnest, you can apply and see student refinancing rates you qualify for in as little as 2 minutes. They are a direct lender, so your loan is funded by Earnest as well as serviced by them. Earnest also has programs to help you manage student loan repayments, such as the ability to skip one payment per year.
Pros
All loans are serviced in house
Get your interest rate in two minutes
Ability to skip one payment per year
Cons
Not available in Kentucky or Nevada
Strict credit score requirement
Online experience
Has learning resources, access to rates, mobile app
5.0
Customer services and support
Multiple ways of reaching lender, wide range of hours
4.0
Repayment flexibility
Offers flexible repayment plans & the option for special repayment programs
5.0
Loan Types Covered
Covers most student loan types
4.0
Eligibility
Loans available to all credit types, income levels, and loan types
5.0
Suitable For?
Earnest student loan refinancing is suitable for borrowers who have higher interest rates on their student loans and want to take advantage of current low rates. Some borrowers with federally held loans may choose not to refinance in order to remain eligible for benefits applicable to federally held loans.
Loan Features
Earnest offers student loan refinancing with the following features:
Fixed-rates from 2.44% APR with AutoPay
Variable-rates from 1.88% APR with AutoPay
Loans with minimum size of $5,000 and up ($10,000 and up in California)
The Application Process
Click the "Get Started" button and answer a few questions about your student loan needs. You'll get an interest rate estimate in minutes, without impacting your credit score.
If you like the rate you see, you can complete the application, upload documentation, and finalize your loan. You'll be able to choose between making your payments monthly or bi-weekly.
Loan Eligibility Requirements
The main eligibility requirements for obtaining a loan from Earnest are:
Age 18 or older
Resident of one of 48 states or the District of Columbia (all but Kentucky and Nevada)
Adequate income to cover expenses
Minimum credit score of 650 and a good financial history
Enrolled less than half-time and your loans are in repayment, or you will complete your degree at the end of the coming semester
Be a U.S. citizen or have a 10-year Permanent Resident Card
If you don't meet the income, credit score, or U.S. citizen or residency status requirements, you may still qualify if you have a cosigner who meets these requirements.
Repayment Terms
Unlike most lenders who offer fixed loan terms, Earnest lets you choose the length of your loan. You decide how quickly you want to pay off your loan, and choose a loan length to the month. For example, you may decide you can afford to pay off your loan in 9 years and 8 months, or that may be the amount of time you had left on your previous loan. You can generally get a loan for that length of time.
The APR you pay depends on factors including your credit score. Fixed rate loans start at 2.44% APR, and variable rate loans start at 1.88% APR.
How Safe Is It?
The data you enter on the Earnest site is encrypted using industry-standard SSL technology. It is sent to servers in an off-site data center, where data is protected by firewalls, private subnets, and multi-factor authentication.
Help & Support
You can get help in three ways:
Submit a request using the online form
Use online chat
Call 1-(888)-601-2801 Monday - Friday, 8:00 AM to 5:00 PM PT, excluding holidays
Summary
Earnest works with you to meet your goals for refinancing your student loans. Whether it's consolidating multiple loans, getting a better interest rate, removing a co-signer, or choosing a custom loan term to pay off your loan sooner, Earnest is there to help. They even have a Client Happiness team to help with your loan experience.
Physical Address
535 Mission St., Suite1663
San Francisco, CA 94105
Disclaimers
AutoPay Discount Disclosure:
You can take advantage of the AutoPay interest rate reduction by setting up and maintaining active and automatic ACH withdrawal of your loan payment. The interest rate reduction for Auto Pay will be available only while your loan is enrolled in AutoPay. Interest rate incentives for utilizing Auto Pay may not be combined with certain private student loan repayment programs that also offer an interest rate reduction. For multi-party loans, only one party may enroll in AutoPay.
Lender Identification Footnote:
Earnest Loans are made by Earnest Operations LLC or One American Bank, Member FDIC. Earnest Operations LLC, NMLS #1204917. 535 Mission St., Suite 1663, San Francisco, CA 94105. California Financing Law License 6054788. Visit earnest.com/licenses for a full list of licensed states.
One American Bank, 515 S. Minnesota Ave, Sioux Falls, SD 57104. Earnest loans are serviced by Earnest Operations LLC with support from Navient Solutions LLC (NMLS #212430). One American Bank and Earnest LLC and its subsidiaries are not sponsored by or agencies of the United States of America.
© 2021 Earnest LLC. All rights reserved.