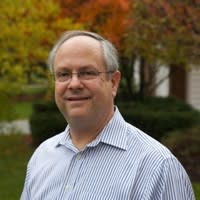 Low interest rates could mean that now is a good time to refinance your student debt, but it depends on your circumstances. Is refinancing the savings solution you're looking for?
The pandemic has impacted many of us in various ways individually and economically as a whole. One outcome of this has been generally lower interest rates and unfortunately, a large number of job losses as well.
Low interest rates may indicate that now is a good time to refinance your student loan debt, but there are other factors to consider before refinancing like the suspension of payments on federal loans, and the interest waiver on loans for people who are continuing to make payments.
The current state of refinancing student loans
Interest rates are low and refinancing your student loans might seem like a "no brainer", right? Well, not exactly. Like most financial decisions you need to explore a number of factors to determine if this is the right path for you.
Government resources during COVID-19
Federal student loans were addressed as part of the CARES Act that offers financial relief to individuals and businesses from the economic fallout from the COVID-19 pandemic. Student loan relief measures were signed into law in late March of 2020 and have been extended through January 31, 2021.
Under the provisions of the act:
Borrowers could suspend payment for six months through September 30, 2020.
Interest on federal loans was set to 0%.
The Department of Education suspended collection attempts and wage garnishments on delinquent loans.
Suspension of Social Security benefit offsets and the seizure of tax refunds on delinquent loans during this period of forbearance.
With the election of Joe Biden as president, some have speculated that this forbearance might continue in its present form or another version. Nothing has been announced as far as proposed legislation at this time.
For those who have suffered financial hardship due to the pandemic, these forbearance options are a real financial lifesaver. For those who have not been financially impacted, these terms might present an opportunity to pay down more of the balance with the zero interest option in place.
These forbearance options do not extend to private student loans. In some cases, borrowers may be able to contact their lenders for relief during the crisis. Many private lenders are offering their own forbearance options, varying from lender to lender. To learn more, contact your lender for information on any options they offer.
Top Private Student Loan Refinancing Lenders
There are a number of private companies that offer options to refinance and consolidate student loans.
Here are 3 to consider:
Compare different loan options
Zero fees
Credible is not a direct lender but offers access to a wide range of private lenders. They are active in helping borrowers who are looking to refinance their loans or consolidate student loan debt from several lenders into a single loan.
Read the full Credible review >>
Credible View Rates
Flexible repayment options
Skip a payment once a year
Earnest is a direct lender focusing on student loan refinancing and consolidation. They don't sell your loan to a third party. Their site offers a number of educational options including a video explaining the difference between refinancing and student loan consolidation.
Read the full Earnest review >>
Earnest View Rates
No application fees
No prepayment penalties
Splash Financial is a direct lender and a newer player in this market. Beyond traditional college students, Splash is well-suited for advanced degree holders and medical professionals looking to refinance their student loans.
Read the full Splash Finanacial review >>

Splash Financial View Rates
For other top lenders, visit our comparison chart.
Pros and cons of refinancing
The decision on whether or not to refinance your student loans might depend on whether you borrowed through a private lender or a federal loan program. Federal loan programs are issued through the government. Private student loans are issued and serviced by private lenders, such as a bank or a lending service.
Advantages of refinancing
The biggest potential reason to refinance your student loans is that the interest rates of many private student loans have dropped in the wake of the COVID-19 pandemic. The interest rate decline is in large part driven by the Federal Reserve's efforts to stimulate the economy, keeping the cost of borrowing low.
Some pros of refinancing include:
Lowering your payment: Depending on your refinancing terms, a lower rate might translate into a lower monthly payment. This can help if you've been struggling to make your payments or to simply keep more money in your pocket.
Better terms: This could include a lower payment and/or other improvements such as reducing the length of the loan, which will get you out of debt sooner while saving you interest costs.
When is it not a good idea?
For borrowers with federal student loans, refinancing may not make sense even in this low rate environment.
Loss of benefits: Those refinancing a federal student loan with a private lender should consider what they are giving up in exchange for the potential of a lower interest rate. For example, you would forfeit the payment relief options outlined above.
Pro tip: When exploring refinancing federal student loans, at least consider waiting until the current forbearance programs expire, just in case your situation changes and you need to take advantage of these options.
What's next?
The federal government's student loan forbearance options can be helpful to both borrowers who need a financial reprieve and those who don't. Low interest rates brought on in part by the economic fallout from the pandemic could make this a good time to refinance your student loans. If you're thinking about refinancing your student loans, be sure to compare multiple lenders to make sure you lock-in the right rate for you.
Want to do some more research? Feel free to check out the rest of our articles and lender comparison chart.