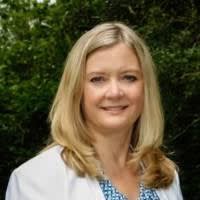 Citizens Bank summary
Citizens makes it easy for you to refinance one or more student loans in as little as fifteen minutes. Their loans are made by Citizens, a fully insured bank. You can refinance your student loans to remove a cosigner, consolidate multiple loans, or lower your interest rate. The average Citizens customer who refinances student loans to take advantage of a lower interest rate saves $2,628 per year.
Pros
Apply to refinance student loans in 15 minutes
Automatic payment discount of 0.25 percentage points
No application, origination, or disbursement fees
Cons
Minimum of $10,000 in student loans to refinance
Must be a U.S. citizen, permanent resident, or resident alien
Online experience
Has learning resources, access to rates, mobile app
5.0
Customer services and support
Multiple ways of reaching lender, wide range of hours
4.0
Repayment flexibility
Offers multiple repayment plans- but no special repayment programs
4.0
Loan Types Covered
Covers most student loan types
4.0
Eligibility
Doesn't cover bad credit, low income borrowers
4.0
Suitable For?
Student loan refinancing with Citizens is suitable for borrowers who are paying higher interest rates and want to refinance at current lower rates. Refinancing is also suitable for borrowers who want to consolidate multiple loans into one monthly payment.
Loan Features
Citizens offers student loan financing with these features:
Fixed-rate financing from 2.24% to 8.90% APR
Variable-rate financing from 2.97% to 9.15% APR
Loan refinanced from $10,000 and up
The Application Process
You can apply online for the Education Refinance Loan in 15 minutes, with three easy steps:
Complete the application on your computer or mobile device. You can choose to add a cosigner to help you qualify, or to get the best rate.
Select a fixed or variable rate loan with the number of years you would like to take to pay it off.
Sign (with your cosigner, if applicable), and accept.
Loan Eligibility Requirement
To get student loan refinancing from Citizens, you must meet these requirements:
Age of majority in state of residence (unless qualifying cosigner applies)
Credit qualification
Not currently enrolled in school
For applicants with an Associate's degree or no degree, must have made at least 12 qualifying payments after leaving school
U.S. Citizen, permanent resident, or eligible non-citizen with qualifying cosigner
You may be able to have someone cosign with you if you do not meet all the requirements.
Repayment Terms
You can choose to pay off your loan in 5, 7, 10, 15 or 20 years. The faster you pay off your loan, the less total interest expense you will pay.
Fixed-rate student loan refinancing starts as low as 2.24% APR, and variable-rate financing starts at 2.97%.
The lowest interest rates apply to a 5-year repayment term and require the Loyalty and Automatic Payment discounts.
How Safe Is It?
As one of the nation's oldest and largest financial institutions, with total assets of $187 billion, Citizens Financial Group offers a safe, full-service banking experience. Citizens works to continually enhance and maintain security standards and procedures. They use state-of-the-art security technology, including Secure Socket Layer (SSL) technology to transfer your information across the Internet to them.
You can help protect the security of your personal information by downloading the IBM Security Trusteer Rapport software. The download is free.
Help & Support
You can find help from Citizens in any of these ways:
Call 1-800-600-0008 for questions about your application, or 1-866-999-3767 for questions about your student loan, 8:00 am to 7:00 pm Monday through Friday and 8:30 am to 5:00 pm Saturday.
Message customer service via online chat.
Visit one of 1,000 branches in 11 states in the New England, Mid-Atlantic, and Midwest regions.
Connect with Citizens on Facebook and Twitter.
Summary
Refinancing with Citizens combines the convenience and speed of online lending, with the security of dealing with one of the oldest and largest banks in the country. You can get competitive interest rates on your student loan refinance while consolidating multiple loans or removing a cosigner, if applicable. If you are paying a higher interest rate on your loans, refinancing at lower rates can lower your monthly payment and save you thousands of dollars over the life of your loan.
Physical Address
Citizens' corporate headquarters are at:
One Citizens Plaza
Providence, RI 02903
Methodology
This review was created with information from:
Company website
Using the company matching tool/quiz