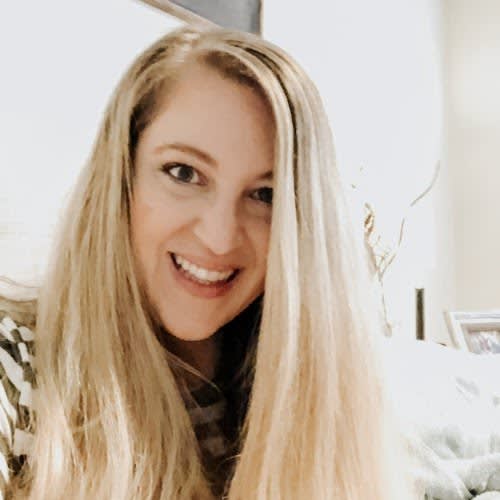 Your college classes might look a little different this year, but you will still need to figure out how to pay for your schooling. While preparing for your classes and buying the right textbooks, it is also important to think about your finances. Learning how to manage your money amidst school and working will benefit you long after you graduate.
It All Starts with a Realistic Budget
Don't despise the word budget. Making a budget for your school year doesn't mean that you will never be able to spend on anything fun. Instead, creating a realistic budget allows you to see how much money you have available each month and how much you can spend on certain expenses.
Start by listing out all of your monthly income and your non-negotiable bills and expenses. Non-negotiable essential bills like rent and car insurance must be covered each month and don't vary in price. Flexible essential bills like groceries and gas are also important because you can't live without them, but you can limit how much you spend on them. For example, if you only have $200 per month for groceries, you will need to fill up on cheap and healthy staples like oatmeal and eggs rather than steak and seafood.
Finally, if you have any money left over from all of your essential bills, then you can budget towards non-essential spending like sushi out with friends, a new outfit or a subscription service. However, if money becomes tight, these fun non-essentials need to be cut out quickly so that you can afford the necessities.
Make Sure All of Your School Expenses Are Covered
Even with a strict budget, you might not be able to cover all of the costs of going to school. It is important to balance work and classes without burning out. Taking out private student loans can help you afford classes, textbooks and living expenses that your initial financial aid package or paycheck does not cover.
Private loan lenders have different APRs and credit score approval rating. Look at a few different lenders like Credible and SoFi and compare their offerings. Some lenders like LendingTree offer loans for borrowers with poor to excellent credit, meaning you might qualify for a student loan on your own. Other lenders might require you to have a cosigner to be qualified and secure a better rate.
Our Top Choices for Student Loan Refinance

Working with well-known and reliable loan providers in the industry, Credible makes it easy to find the right loan solution. It offers a flexible service with competitive rates and many loan options for borrowers looking to finance their degrees or refinance existing student loans. The service does not directly provide loans but works with a network of reputable lenders to provide top rates and conditions for all borrowers.
Read the full Credible review >>
Credible View Rates

Earnest is a student loan refinancing company that is focused on issuing flexible loans to meet their customers' needs. Earnest's low rate student loan refinancing has base terms of 5, 10, 15 or 20 years. However, what makes them unique is that Earnest lets customers customize their loan terms to the time frame, giving customers the exact monthly payment that perfectly fits their budget. Earnest's customers save over $17,000 on their total student loan payments on average.
Read the full Earnest review >>
Earnest View Rates
For other top lenders, visit our comparison chart.
Keep Your Student Loans Organized
While you don't need to pay towards your student loans while you are in school, it is a good idea to know how much you owe, when you need to start paying and how much interest you are paying. Even though you don't have a bill for your loan, most federal and private school loans accrue interest while you are in school. This can make your total loan amount significantly more when you graduate than you thought.
If you have room in your budget, consider paying money towards your student loans to offset the interest costs. Even paying $25 per week towards your student loans while in school can take a significant chunk off the cost.
Student loan refinance is also available through lenders like Splash Financial and SoFi. Credible even offers a free pre-qualification if you are still on the fence on if refinancing helps with managing student loan debt. Refinancing allows you to roll all of your student debt into one manageable loan. Many times, you can secure a better APR rate when you refinance which helps you save money monthly and for the life of your student loans.
Spend Smarter
As a college student, there are hundreds of ways to save daily. Even saving $1 to $2 on something small adds up over time. Here are a few ways to save big with very little effort:
Buy used. No need to pay retail for items that are easy to find in good shape used, like furniture or a new outfit.
Rent your textbooks. You will only want to use most textbooks for a semester, so just pay for the time you use them.
Cook your own food. Just say no to eating out and using the campus cafeteria. You can make a sandwich for the fraction of the cost and save time.
Flash your student ID. Your student ID card can save you money on a lot of different things, including local eateries, car insurance, and computers and software.
Start Building Up Your Credit
Establishing a strong foundation of credit is necessary for buying a car or home in the future. However, you don't want to build your credit history by opening up a bunch of credit cards. Instead, consider being added on as an authorized user to a parent's credit card. There are also special secured credit cards available for individuals with limited credit. These cards are designed to help you build your credit score without driving you into debt.
College is your time to earn the degree of your dreams and have fun experiencing new things. Making wise financial moves will only help you enjoy every step of the way.
Want to do some more research? Feel free to check out the rest of our articles and lender comparison chart.