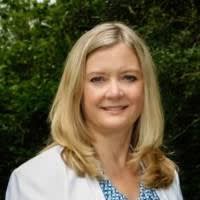 Nelnet Bank summary
Nelnet Bank, based in Draper, Utah, offers nationwide student loan refinancing and consolidation. You can apply for a loan on their website and generally receive funding within 10-14 days from when you sign your agreement.
Pros
Close on a loan fast
Co-signing options available
Direct lender
Cons
Only available to graduates with a Bachelor's degree or higher
High credit score required
Online experience
Good online resources, but no access to rates
4.0
Customer services and support
Multiple ways of reaching lender but limited hours
3.0
Repayment flexibility
Offers multiple repayment plans- but no special repayment programs
4.0
Loan Types Covered
Covers most student loan types
4.0
Eligibility
Loans available to all credit types, income levels, and loan types
5.0
Nelnet Bank Visit Site
Suitable For?
Refinancing or consolidating student loans is one way to help you make the most of your college investment. Borrowers with good credit with a Bachelor's degree or higher who want to apply online with a direct lender should consider Nelnet Bank.
The Application Process
You can apply for a loan from Nelnet bank in as little as two minutes. Here's how:
To check interest rates and apply for a loan, follow this link to Nelnet Bank and click "Get Started"
- Checking your rate results in a soft credit pull, which will not affect your credit score
Create an account by filling out a short application.
Review and select a loan rate, term, and payment.
- Disclaimer: If continuing through the remaining application process, you will be asked to submit to a full credit authorization in order to validate your application, which will trigger a hard credit pull. This may affect your credit score.
Upload required documents, such as documents to verify your income and underlying loan information.
Once you receive your Final Disclosure, you'll get the required 3-business days, during which you have the option of cancelling the loan application.

You will receive a letter fromNelnetBank with information on how to begin making payments on your loan.
Loan Eligibility Requirements
The main eligibility requirements for obtaining a loan from Nelnet Bank are:
Minimum annual income of $36,000
Minimum credit score of 680
Bachelor's degree or higher
Be a U.S. citizen or have permanent residency status
If you don't meet the income, credit score, or U.S. citizen or residency status requirements, you may still qualify if you have a cosigner who meets these requirements.
Loan Features: APRs, Loan Amounts & Repayment Terms
Nelnet Bank has entered the student loan refinancing and consolidation field with a mission to help families achieve their financial and educational dreams. With over forty years of experience in the student loan servicing business, they offer competitive rates, easy online loan applications, and a belief that trust is foundational to their success in banking.
Check out their main student loan consolidation terms:
Fixed APR:
2.55% - 6.14%
Variable APR:
1.95% - 5.63%
Refinance amounts from $5,000 to $500,000
Repayment terms from 5 to 25 years
Consolidation of both federal and private student loans
How Safe Is It?
Nelnet Bank, operating the Nelnet Bank mobile apps and NelnetBank.com, uses physical, procedural, and electronic safeguards to protect your privacy and security.
Nelnet Bank requires you to use a browser that supports the use of Secure Socket Layer, an encryption technology that helps keep your data secure.
Your personal information is used only by Nelnet Bank and their affiliates to provide services, comply with laws, or carry out internal company functions.
Help & Support
You can get in touch with Nelnet Bank in any of these ways:
Use the online form to ask a question.
Email Nelnet Bank at Loans@NelnetBank.com.
Call 800-446-4190 between 7:00 AMand 8:00 AM CT, Monday through Friday.
FAQs
Q. How long has Nelnet, Inc., been in business?
A. Nelnet, Inc., which backs Nelnet Bank, was formed as a Nebraska corporation in 1978. Nelnet is one of the nation's largest student loan servicers.
Q. Is Nelnet Bank covered by the FDIC?
A. Yes.
Q. Does Nelnet Bank offer private student loans?
A. Nelnet Bank currently offers student loan refinancing only.
Summary
Nelnet Bank is a direct lender that offers refinancing and consolidation of student loans. You can use their online platform to quickly apply for a loan, and borrowers will typically receive funding in less than 2 weeks. Check out Nelnet Bank's website to determine if it's a solid option for you.
Address
13907 S. Minuteman Dr., Ste. 250
Draper, UT 84020
Nelnet Bank View Rates