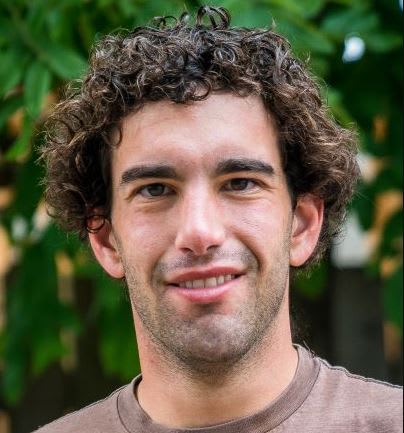 Pawp summary
Pawp takes a unique approach to pet health and protection, offering an emergency fund rather than reimbursement for standard vet visits. For $24 per month, you can access up to $3,000 in emergency protection. The fund pays out at most once per year, but you can use it for any of six different pets in your household. Pawp pays the vet directly so you don't have to pay out of pocket and then wait for reimbursement.
Pros
One membership covers up to six pets
No out-of-pocket payments
24/7 access to Pawp veterinary team
Cons
Only pays out for emergency care
Must talk to Pawp vets in order to qualify as an emergency
Online experience
Excellent site with mobile optimization, learning resources and live chat
5.0
Customizable rates and services
Non customizable plans or rates, reimbursement below 60% only
1.0
Claims payout waiting period
Over 2 weeks
3.0
Customer support
24/7 communication and a pet hotline available
5.0
Bundles
Multi-pet bundle OR multi-policy bundle
3.0
What's Covered?
Pawp is not a pet insurer and therefore operates differently than one. Instead of covering vaccines and routine visits, Pawp offers a $3,000 fund that is specifically for pet emergencies. You can access the fund once per year, regardless of whether you use the entire $3,000 or only a portion of it.
A Pawp membership covers up to six different dogs and cats in your household, which is good if you have multiple pets. The price is the same regardless of your pets' breeds, ages, weights, or pre-existing conditions, and emergencies related to pre-existing conditions are covered. Keep in mind that you can only use the emergency fund once per year for a single pet, even if you have multiple pets on your membership.
Pawp Pricing
Pawp only has a single plan, which makes it simpler than traditional pet insurance options. It costs $24 per month for coverage for up to six dogs and cats. Pawp pays your vet directly at the time of treatment, so there's no out-of-pocket expense for bills up to $3,000.
What's Not Covered
Importantly, Pawp only covers emergencies. To qualify as an emergency situation, you must first talk to a Pawp veterinarian. The vet will assess your pet's condition and approve your use of the emergency fund. Once you get approval from Pawp, you must bring your pet into any vet clinic of your choice within four hours.
If you do not speak to Pawp before bringing your pet in for treatment, you will not be able to access your $3,000 emergency fund. Situations that are considered urgent, which require you to bring your pet to a clinic within a day or two rather than within a few hours, are also not eligible for emergency fund payouts.
Waiting Periods
Pawp requires a 14-day waiting period for your emergency fund to become available after you sign up for coverage.
Coverage Limits
Pawp's emergency fund only covers treatment directly related to an approved emergency. If your pet is treated for an emergency and also receives treatment for an unrelated pre-existing condition at the same time, only the emergency treatment will be covered.
Pawp Visit Site
Pay-out
Pawp pays your vet directly at the time of treatment, so there's no out-of-pocket expense unless your bill exceeds your $3,000 emergency fund.
Service
Before you can access your emergency fund, your pet's situation must be assessed by a Pawp veterinarian and approved as an emergency situation. Pawp's team of vets is available 24/7 by live chat through the company's website, and the company plans to roll out video chat in the near future.
There's no limit to how often you can talk to Pawp's veterinary team, including for non-emergency situations. The vets cannot prescribe medications over live chat, but they can help if you're on the fence about whether your pet needs veterinary treatment for a condition.
What You Might Like
One of the interesting things about Pawp is that you can use your emergency fund at any vet clinic. Once your situation is approved as an emergency, you can bring your pet to your primary care veterinarian, an urgent care clinic, or even a veterinary hospital. Pawp pays the vet directly as soon as your bill is presented, so you're free to leave with your pet with no out-of-pocket expenses.
What Pawp Could do Better
It would be great to see Pawp offer more ways to contact its vet team during an emergency, which is often hectic. The company is rolling out video chat, but a phone hotline or mobile app with an emergency button would make it easier to get in touch on the way to a clinic.
Contact Details and Address
Contact by live chat at pawp.com
45 Bond St, 5th Floor, New York, NY 10012
Bottom Line
Pawp is a relatively inexpensive solution to cover the high cost associated with a pet emergency. The fact that you can cover up to six pets on a single policy is a big benefit, and there are no limits on what vet you can see or loopholes for pre-existing conditions. Pawp also pays your vet directly so that you never have to pay a cent out of pocket.
Pawp Visit Site