PenFed Visit PenFed
Advantages Over Traditional Banks
One of the main advantages PenFed offers over traditional banks is higher interest rates on both its checking and savings accounts. The maximum interest rate for the PenFed checking account, 0.35% APY, is 11 times the national average. The interest rate for the PenFed savings account, 0.45% APY, is 7 times the national average.
Another benefit of PenFed is that it offers simple account management. You can bank 24/7 online or using the PenFed mobile app. The credit union also offers fee-free access to 85,000 ATMs nationwide.
Cutting-Edge Banking Services
PenFed offers a number of modern features to make banking seamless. You can manage your accounts from your smartphone and easily transfer money between your checking and savings accounts while on the go. You can also pay bills through the PenFed app or online and deposit checks through the mobile app.
PenFed also offers an overdraft line of credit for your checking account, which you must apply for in order to access it. This provides credit of $500 or more with a fixed interest rate of 17.99% APR in the event you overdraw your account. That means you don't have to worry about one-time overdraft fees.
The PenFed checking account also includes a Visa debit card, which enables contactless payments and is compatible with Apple Pay, Samsung Pay, and Google Pay.
Traditional Banking Services
PenFed has a network of more than 85,000 ATMs across the US as well as 50 physical branches in 13 states. In addition to checking and savings accounts, PenFed offers personal loans, student loans, mortgages, home equity loans, and auto loans. PenFed also has 4 Visa credit cards that provide rewards across spending categories like groceries, gas, and travel.
Interest Rates and Fees
The PenFed checking account offers interest of 0.15% APY on balances up to $19,999.99 and 0.35% APY on balances up to $50,000. To qualify, you must have a daily balance of $500 or make a monthly direct deposit of at least $500. Meeting these requirements also waives the account's $10 monthly fee. There is no minimum deposit required to open a PenFed checking account.
The PenFed savings account does not have a monthly fee, and there are no requirements to qualify for the 0.45% APY interest rate. You must deposit at least $5 when you open an account.


Interest (APY)
Monthly Fee
Requirements
Minimum Deposit
PenFed Checking
0.15% on balances up to $19,999.99
0.35% on balances up to $50,000
$10 (can be waived)
$500 daily balance or $500 in monthly direct deposits
None
PenFed Savings
0.45%
None
None
$5
Customer Service
PenFed's customer support team is available by phone, live chat, and a secure online messaging system. You can get in touch from 7 am-11 pm (ET) Monday-Friday, 8 am-11 pm Saturday, and 9 am-5:30 pm Sunday. The PenFed website also has detailed help pages if you need support outside of these hours.
Mobile App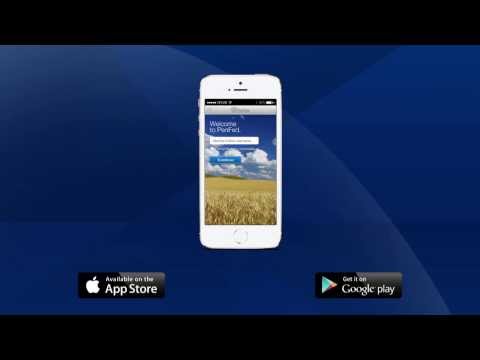 The PenFed mobile app for iOS and Android enables you to manage your checking and savings accounts on the go. You can deposit checks by taking a photo of them, move money between your accounts, and set up online bill payments. The app also enables you to monitor your transactions and to find in-network ATMs in your area.
Security
PenFed uses SSL encryption and Norton software to secure your online application and your account portal. You can also turn on two-factor authentication for your online account and require fingerprint authentication to log into your PenFed mobile account. In addition, PenFed offers SMS and email alerts to help you monitor for suspicious activity on your account.
Summary
PenFed offers online checking and savings accounts with interest rates that are much higher than the national average. You get access to a network of 85,000 nationwide ATMs and helpful features like an overdraft line of credit. PenFed also offers a mobile app to help you manage your accounts on the go and a Visa debit card that's compatible with major digital wallets. A savings account is free, and you can waive the monthly fee for your checking account by maintaining a $500 balance or making $500 in direct deposits each month.
Methodology
This review was created using information from the PenFed website.
PenFed Visit PenFed