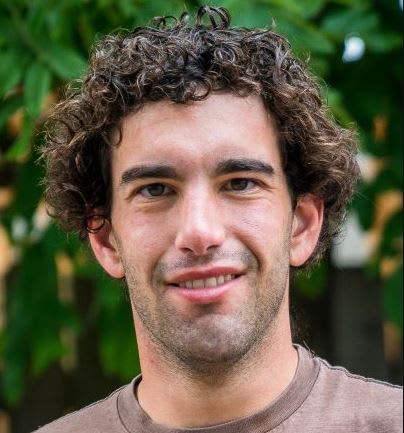 Did you know that there is an estimated $530 billion of international money transfers made globally every year? That's a lot of cash.
Expats sending money home to their families, businesses securely paying their international employees, savvy entrepreneurs investing in ventures across the globe- everyone has their own reasons for sending money abroad. Compared to banks, online money transfer services are a more affordable and accessible way to send money abroad.
However, not all money transfer services are created equal. Before you send funds, it's important that you get the facts. We've selected the top 5 money transfer services so you can easily compare and select the right one for you. Start sending money overseas quickly and securely, without breaking the bank.
Rates and fees for overseas transfers used to be high. Banks can charge up to 5% in hidden costs when sending money to an overseas bank account. They may hit you with transfer charges and your recipient with conversion charges, as well as offer an exchange rate that's significantly marked-up from the market rate.
Now, high fees are no longer the rule, but the exception, thanks to the growth of online money transfer companies. Startups like TransferWise have disrupted the market with peer-to-peer (P2P) transfer services that bypass traditional bank-to-bank transfers and eliminate fees. A handful of more established players like Western Union are also offering online payment services alongside their cash pick-up services.
P2P and other innovative services cut out the middleman. By doing so, they can charge the sender only a minimal service charge and send the money within 1-2 business days.
Top 5 Money Transfer Companies
Over $115 billion transferred annually to 220 countries
4.5/5 star Excellent rating on Trustpilot
XE Money Transfer charges no fees whatsoever. It's free to open an account, and there are no monthly charges.
XE Money Transfer offers currency transfers from North America, Europe, Asia, South America, Africa and Australasia. In all, the service offers transfers in 139 currencies to over 220 countries. You can get a free personal account for simple, cost-effective payments. Alternatively, a Business Account offers larger transfer limits amounts and higher transfer frequencies to pay employees or order supplies.
The XE process is simple, too. Sign up online or over the phone quickly to get a quote. Tell XE how much you're transferring, which currency, and who to send it to. Once you've agreed on a transaction, simply send the money and XE will handle the rest of your transfer. You can keep up to date with the progress of your transaction online, 24 hours a day, 7 days a week. There are also SMS and email notifications, so you know exactly where your money is. XE uses enterprise-grade security and is authorized by the FCA for providing payment services to you.

XE Visit Site
Speedy transfers
24/7 customer support
Multiple ways to transfer/receive funds
WorldRemit is a money transfer service specializing in small transfers of $5,000 or less. By dealing with relatively small transfers, WorldRemit is able to offer faster speeds and greater flexibility than many of its competitors. Users can send money from the United States to more than 150 countries.
If you're looking to make regular money transfers of $5,000 or less to friends or relatives outside the United States, then WorldRemit is a solid choice. Our full WorldRemit review looks at how you can send funds via bank deposit, cash pickup, mobile app, and mobile airtime.
Read the full WorldRemit review
WorldRemit Visit Site
Charges vary by currency pair, ranging from 0.35% to 2% of the value of the transfer plus an added $2 flat fee for some currencies
Transfers are usually completed and sent to recipient within 2 working days
Limit of $1 million per transfer
TransferWise offers transfers from 25 currencies into 56 currencies. It has bank accounts all over the world, meaning your money never actually crosses borders and you won't be charged needless exchange rate mark-ups and conversion fees.
For example, to send money from the US to France, you just need to log in to your TransferWise account and send US dollars to TransferWise's US account. TransferWise then sends euros to your recipient from a bank account in France. TransferWise "converts" to the recipient's currency at the exact market rate without any markups, and displays the service fee upfront so that you know exactly what you're going to be charged.
TransferWise claims to charge up to 8 times less than banks. Send $1,000 to euros and it'll charge just $8.45, saving you up to $75 compared to an average of major banks' fees. Send $100,000 to euros and it'll charge $597, saving you up to $3,726 on bank fees. Importantly, your recipient isn't subject to any hidden fees.
Read the full TransferWise review
TransferWise Visit Site
Mark-ups vary by currency pair, starting as low as 0.4% and occasionally rising to more than 1%
Transfers are processed and sent to recipients within 2 working days
No maximum transfer limits, although a minimum transfer of $1,000 is required
OFX offers transfers in 55 currencies. The major currencies are: US dollar, Euro, British pound, Japanese yen, Swiss franc, Canadian dollar, Australian dollar, New Zealand dollar, Hong Kong dollar, Singapore dollar, Swedish krona, Norwegian kroner, Danish kroner, Polish zloty, and UAE dirham.
This service operates in a similar fashion to TransferWise, operating bank accounts around the world. In contrast to TransferWise, though, OFX charges an exchange rate markup rather than a service fee. The markup varies by currency pair, ranging from as low as 0.4% when sending major currencies to as high as 1% and more for certain minor currencies.
To see the rate for your preferred currency pair, simply register for an OFX account and follow the prompts. As an example, if the mid-market rate for a USD:EUR exchange is 1 USD to 0.85 euros, a 0.4% markup means you would get an exchange rate of 1 USD to 0.816 euros.
OFX Visit Site
Markups vary by currency
Transfers processed in 1-2 business days
Transfer up to £25,000 or currency equivalent online or on mobile
Currencies Direct offers online transfer services to and from 40 currencies. As for OFX, the only fee you pay is an exchange rate markup, which varies between currency pairs. To see the exchange rate for your preferred currency pair, Currencies Direct requires that you register an account online or call customer support.
If you have the time to wait for the exchange rate to fall to a specific level, Currencies Direct allows you to place a limit order. If and when your preferred rate is reached, you'll receive a notification and be given a chance to authorize the immediate exchange of your funds.
Read the full Currencies Direct review
Currencies Direct Visit Site
Bottom Line
Money transfer services are a good option for anyone looking for an affordable and accessible way to send money abroad. Before deciding which money transfer platform is right for you, it's worth taking the time to compare fees, transfer limits, and transfer times.
Some providers like XE and OFX charge no service fees, but do add a markup on the exchange rates they offer. Other companies such as TransferWise and Currencies Direct add no markup, but will charge you a service fee. Compare the top money transfer services today and choose the one for you.