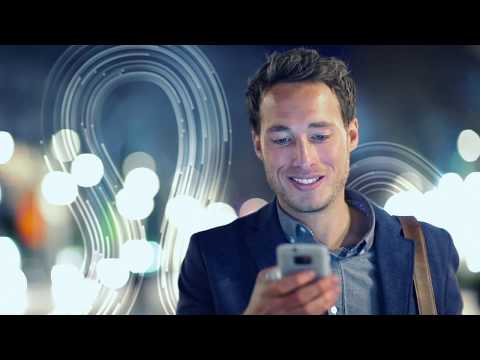 XE Fees and Rates
XE does not charge transfer fees. XE makes money on the exchange rate spread—the difference between the exchange rate you pay and the day's official exchange rate.
You may have to pay your bank a fee to wire money to XE, if that's how you choose to make your payment. The third party bank where you send money or an intermediary bank may also deduct a fee for their service. XE cannot reimburse you for charges made by other parties.
How Does It Work?
You can sign up for XE Money Transfer in five minutes or less, in most cases. For security, XE may ask you for documents to prove your identity or your address. You can scan or take a photograph of your documents and upload them online.
After you have an XE Money Transfer account, follow these steps to make a transfer:
Log in to your account.

Select the currencies you want to exchange.

Enter the amount of money you want to transfer.

Enter the name and bank account information of the recipient.

Confirm your method of payment (wire transfer, bank debit, or third party.)

Agree to the exchange rate and total cost.
XE Money Transfer will send you an email or text message when they receive your payment, and another email or text message when they release your money transfer. After you receive the second notice, the recipient should receive funds in the recipient's account within 1-4 working days.
You can always check currency exchange rates quickly on the main XE.com website, however this is the mid-market rate, not the rate you are offered when you make a transfer. If you set up a transfer while the markets are open, the exchange rate can fluctuate while you are setting up your transaction. You will be given an exchange rate, which you accept and lock in when you confirm your transaction. If the markets are closed when you enter your transfer, the rates do not fluctuate. They remain the same as they were when the markets closed.
To get the best exchange rate, which may be important when you are making a large transfer, you can set an XE Rate Alert. XE will notify you when the exchange rate between two currencies meets a set exchange rate, so you can make your transfer at that time. Alternatively, you can book a limit order online to buy or sell a currency when it hits a specific target rate.
If you want to cancel a transfer for any reason, immediately call 1-877-932-6640 toll free in the U.S. and Canada. You may have to pay a
fee to have a transaction reversed.
How Long Does It Take?
The fastest way to transfer money through XE is by wiring money from your bank to XE. Most customers choose this method, because it generally allows them to transfer money by the end of the same day. However, be aware that U.S. banks generally charge fees for wire transfers.
If you choose to have XE draw funds from your bank account, your transfer can take two or three days to be completed.
XE will confirm the payment date with you when you are setting up your transaction. This will be the earliest date XE can make your transfer.
After XE releases the funds, the beneficiary bank may take 1-4 working days to credit the funds to the recipient's account.
XE Top Highlights
XE Money Transfer XE lets you transfer currency internationally, using the website or mobile app. You can check current currency rates and set up money transfers 24/7, to countries all over the globe.
Most transfers completed the same day

Quick, easy signup and use

Trusted for over 25 years, and part of one of the top money transfer businesses in the world

"Limit orders" let you buy or sell when currency hits a target rate

Rate alerts notify you when currency reaches a specific exchange rate

No transfer fees charged by XE

Ability to transfer funds to over 220 countries in the world
Customer Support
Follow the onscreen instructions to open an online account and make your first transfer with XE Money Transfer. If you have questions, you may find answers in the FAQ section of XE.com.
If you still need help, or if you are having technical issues, you can call or email customer support. Send general email questions to currency@xe.com, or money transfer inquiries to transfers@xe.com. You can call customer support in the U.S. at 1-844-832-1367 between 9:00 am and 5:00 pm, Eastern Time. For additional contact information, see the Contact page of XE.com. Worldwide customer service support is available 24 hours a day, five days per week.
XE does not offer a customer service chat line at this time.
Privacy and Security
Nothing is more important with any money transaction than the assurance of your privacy and security. XE has been in business for over 25 years, and is part of one of the world's largest money transfer businesses. XE is licensed as a Money Transmitter by the Department of Financial Services of the State of New York, and is registered with the Financial Transactions and Reports Analysis Centre of Canada (FINTRAC). XE is required to safeguard your funds and to segregate customer funds from those funds used in the business.
XE has made commitments to protect your privacy, including collecting your personal data only for valid purposes, keeping it only as long as necessary and only for the purposes they told you about, and keeping it securely. You can see the complete privacy policy on XE.com.
Bottom Line
XE offers international transfers of currency to over 220 countries, as part of a group that is the third largest money transfer business in the world. It provides current currency rates and allows you to set up money transfers online 24 hours a day, seven days per week. You can use XE Money Transfer online, or download the XE Currency mobile app.

XE Visit Site
To compare more financial products and read more guides and reviews, visit BestMoney