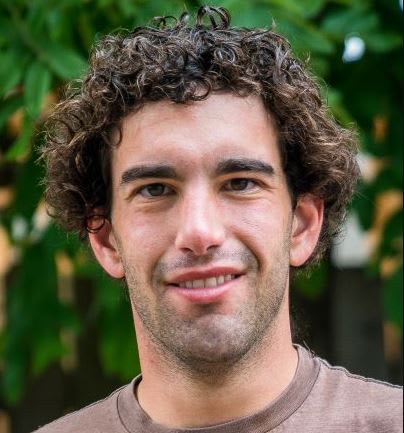 SmartBiz summary
SmartBiz helps your small business navigate the SBA process by checking whether you prequalify and by matching you with a lender. Because SmartBiz only works with companies that have solid finances and good credit histories, its lending partners tend to offer low interest rates. Plus, the company can speed up the SBA loan process so your business can get the money it needs within a few weeks.
Pros
Speeds up the SBA loan process
Low interest rates
Cons
Strict financial requirements
6% fee for bank term loans
Online experience
Has learning resources, access to rates, mobile app
5.0
Customer services and support
Limited ways of reaching lender
2.0
Variety of loan types
Offers most loan types
4.0
Loan amount range
Loan amount $500K+
5.0
Eligibility
Doesn't cover bad credit, low revenue, new businesses
4.0
Overview
SmartBiz is a lending marketplace that helps small business owners get the financing they need quickly. This platform works with a network of reliable SBA lenders to offer both SBA 7(a) loans and traditional bank term loans for small businesses.
The most attractive thing about SmartBiz is that the lenders it works with generally offer attractive loan terms. Small businesses can get commercial real estate loans with an APR as low as 4.75% and business expansion loans with an APR as low as 6.00%. SBA loans have a repayment term from 10 to 25 years, which keeps monthly payments relatively affordable as well.
A key thing to note about SmartBiz is that it requires that applicants have strong financial and credit histories. The platform requires that business owners have a personal credit score of 640 for SBA loans and an annual income of at least $120,000 for loans up to $150,000.
Why SmartBiz Is Good For Your Business
If your business has been around for at least three years and has a strong financial record, SmartBiz is one of the most attractive SBA lending marketplaces available. The lenders that SmartBiz works with offer SBA loan interest rates as low as 4.75%. In addition, SmartBiz is free to use when applying for SBA loans and you can get money in as little as 7 days after being approved by a partner lender.
Loan Features
SmartBiz offers several different types of loans for small businesses. The main type of loan offered by this platform is an SBA 7(a) loan, which is available in amounts from $500,000 to $5 million for commercial real estate purchases or $30,000 to $350,000 for business growth. SmartBiz's partner lenders also offer traditional bank term loans, which come with fewer restrictions but higher interest rates and monthly payments.
SBA 7(a) commercial real estate loans
SBA 7(a) business expansion loans
Bank term loans
Application Process
SmartBiz speeds up the SBA loan application process by enabling you to prequalify. The prequalification process requires information about your business's financial history and revenue, as well as helps you fill out the paperwork required for an SBA loan. Prequalification involves a soft credit pull that won't harm your credit.
If you prequalify, SmartBiz will then match you with a partner lender. The partner lender will help you finalize your loan application, which requires a hard credit pull. Typically, you can complete the SBA loan process within a few weeks and receive money within 7 days of being approved.
How Much Can You Borrow?
The amount you can borrow through SmartBiz's partner lenders varies depending on the type of loan your business needs:
SBA 7(a) commercial real estate loans: $500,000 to $5 million
SBA 7(a) business expansion loans: $30,000 to $350,000
Bank term loans: $30,000 to $500,000
Repayment Terms
SBA 7(a) loans have a longer repayment term from 10-25 years. In addition, they receive reduced interest rates since they are backed by the government. Traditional bank term loans have a shorter repayment term (2-5 years) and higher interest rates:
SBA 7(a) commercial real estate loans: 4.75% APR, 10-25 years
SBA 7(a) business expansion loans: 6.00% APR, 10-25 years
Bank term loans: 11.67% - 31.66%, 2-5 years
How Safe Is It?
SmartBiz uses 256-bit encryption to protect all clients' personal and financial data - the same level of encryption used by most banks. The company also has a very transparent privacy policy that makes it clear that SmartBiz doesn't sell clients' information.
Help & Support
SmartBiz offers customer support by phone, email, and live chat from 7:00 am to 5:00 pm PT, Monday to Friday.
Phone: 866-283-8726
Email: support@smartbizloans.com
Summary
SmartBiz streamlines the process of getting an SBA or bank term loan for your small business. The platform has strict financial requirements but offers low-interest rates through its network of partner lenders. SmartBiz helps your business prequalify for a loan with a soft credit check and offers customer support 5 days a week.
Physical Address
SmartBiz, 433 California Street, San Francisco, CA 94104