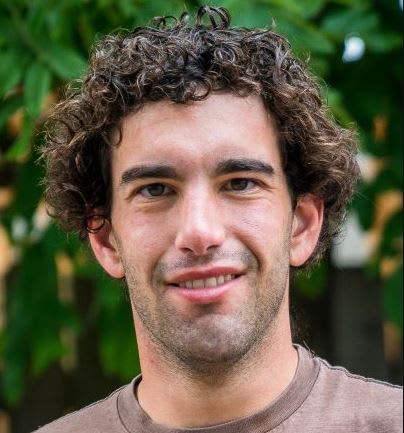 Starting a business isn't cheap. Startup costs can easily run to tens of thousands of dollars, and you'll need more money to grow as your business takes off.
For many entrepreneurs, the best way to get the money needed to get a business off the ground is to take out a loan. However, when it comes to funding your business with a loan, you have an important choice to make: should you take out a personal loan or a business loan?
Both types of loans have advantages and disadvantages, with potentially important implications for your finances. In this guide, we'll explain the differences between personal and business loans and help you decide which is right for you.
What is a Personal Loan?
A personal loan is an unsecured loan that you can use for anything you want, including starting a business.
When taking out a personal loan, you receive a lump sum of money and then pay it back with interest in monthly installments. Personal loans can range in value from a few thousand dollars up to $50,000 or more, and repayment terms typically range from 1 to 5 years.
Since personal loans are unsecured, your home and business assets aren't at risk of foreclosure if you fail to pay back your loan. However, your personal credit score will suffer if you fall behind on payments on a personal loan, which could make it harder to borrow money in the future.
How to Get a Personal Loan
Personal loans are issued based on your personal credit history. The higher your credit score, the more money you can borrow and the lower your interest rate will be.
Using a Personal Loan for Starting a Business
Most personal loan lenders will let you use the money you borrow for whatever you want, including starting a business. That said, you may come across lenders that put restrictions on how you can spend your loan. Make sure you understand which business expenses you can use your loan funds for and which you can't.
When you're using a personal loan to fund business expenses, it's important to remember that the loan is still tied to you personally—not to your business. That means that you, not your business, are responsible for making sure that your monthly payments are made. If you fall behind on your monthly payments, it will be your personal credit score that suffers, and you will be personally liable for paying back your outstanding debt.
What is a Business Loan?
A business loan is a type of loan issued to small businesses rather than individuals. Typically, business loans are secured, meaning that you need to put up your business assets as collateral for the loan.
Business loans can be term loans with a fixed monthly payment, similar to personal loans. However, you can also find business loans that offer variable repayments based on the amount of money coming into your business. For startups and cyclical businesses with variable cash flow, these types of business loans can be more flexible than typical term loans.
Importantly, business loans can be quite large—up to hundreds of thousands of dollars in some instances.
How to Get a Business Loan
Business loans are issued based on your business's credit history as well as your own personal credit history. Depending on the value of your business, you may be required to provide a personal guarantee to get a business loan. In that case, you will still be personally responsible for paying back the loan in the event that your company falls behind on payments or goes out of business.
Using a Business Loan for Starting a Business
Business loans can be used for any business expenses. Using a business loan to fund your business helps separate your personal and business finances, which can make figuring out your taxes easier and qualify you for significant business-related deductions.
One of the key reasons to use a business loan to launch your business is to limit your personal financial liability. You may be able to simply walk away from business loan debt if your business fails. However, this depends on the legal structure of your business and whether or not you have a personal guarantee. Failing to pay back a business loan can also impact your ability to take out another business loan in the future.
Pros and Cons of Personal Loans & Business Loans
Let's compare the advantages and disadvantages of personal and business loans for starting a business.
Pros and Cons of Personal Loans
Pros:
Unsecured

Can be approved the same day

Borrow up to $50,000

Doesn't require your business to have a credit history
Cons:
You are personally liable for making payments

Not all personal lenders let you use your loan for business expenses

Higher interest rates than business loans

Your business won't build credit when making payments
Pros and Cons of Business Loans
Pros:
Borrow up to hundreds of thousands of dollars

Use your funds for any business expenses

You are not personally liable for missed payments

Lower interest rates than personal loans

Separates your personal and business finances
Cons:
Your business's assets are used as collateral

May require a personal guarantee

Requires your business to have a credit history

Longer application and approval process
Top Personal and Business Loan Providers for Starting a Business
Looking for the best personal and business loan providers to help get your business off the ground? Below, we review our top picks for new business owners.
Best Personal Loans Provider
Credible isn't a direct lender but rather an online platform that can help you find the best personal loan to start your business. Credible lets you compare personal loan offers from 17 market-leading providers, some of which offer loans up to $100,000 and rates as low as 2.49% APR for qualified borrowers. There's no fee for using Credible to compare offers, and you can easily apply for a loan through the platform.
Credible Visit Credible
Best Business Loans Provider
OnDeck is a business lender that offers both term loans and revolving lines of credit for small businesses. If you opt for a term loan, your business can borrow up to $250,000. With a business line of credit, you can borrow up to $100,000. You only need to have 1 year in business to qualify, and you can get money in your account the same day you apply.
OnDeck Visit OnDeck
Summary
Choosing between a personal loan and business loan is one of the most important decisions you'll need to make when starting a business. Personal loans offer a simple application process and can be a great choice if you don't have a business credit history. Business loans offer higher borrowing limits, lower interest rates, and limited personal liability. Check out Credible to compare personal loan offers from 17 top lenders or OnDeck for business loans up to $250,000.