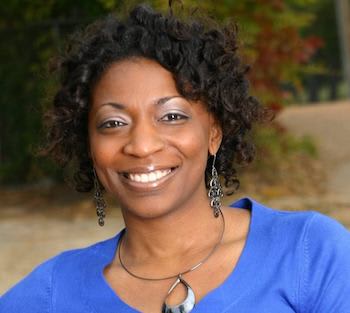 40% of American businesses are owned by women and that number keeps rising. Still, any woman entrepreneur knows the imbalances of the world of business. Here are some great strategies, built for women, to get the needed funding to grow a business.
Business lending is one of the main topics on the minds of entrepreneurs. For one segment of business owners in particular, access to capital can be an uphill battle.
The Top Lenders at a Glance
What Are The Business Funding Options for Women?
Women-owned businesses are the fastest-growing segment of the small-business world, but they face some barriers in obtaining business funding. This can impact every area of a small business, from inventory to staffing, and can explain some of the major gaps we see in revenues and profits of women-owned businesses compared to businesses owned by men. Because of this hurdle, there are some specific business-lending resources designed to meet the funding needs of women-owned companies.
There are many types of loans available for any business owner, without regard to gender. Of course, the best kind of money is the kind you don't have to pay back: grants.
Or, take a look at the top 10 business loan lenders.
Consider Small Business Grants
1. Federal Grants
Grants from the US Government can be hard to get as they are hyper-specific. Each grant is tied to a specific yearly revenue, a specific industry, and yes, even a specific gender or race. Visit Grants.gov or Challange.gov to explore federal grant opportunities. Some of them encourage women in STEM, or focus efforts toward businesses that do good for minority groups, the environment, or local youth. The SBA InnovateHER challenge even offers $40,000 to businesses that provide products or services that empower women and families. The Small Business Administration can also put you in touch with a counselor who can help you find more national grant programs for your business.
2. State Grants
Every state offers different grants, but there are many to choose from and apply for. There are far more options than federal grants, and being a state resident is usually a pre-qualifier. There are state grants for everything from tech to education to public infrastructure and daycare centers. Some of them even offer incentives for relocating, to encourage business growth in that state.
3. Private Grants
Privately offered business grants are easy to find and hard to win. There's a tremendous amount of competition and fast turnover, but many larger corporations, and even banks, offer unique grants in an effort to give back to their communities. Often, winning a private grant can come with free PR and publicity, which can in turn fuel more business growth and funding.
If grant-hunting isn't for you, there are some great business lenders and loan types that are oriented toward equal opportunity lending.
Consider Loan Options for Women
1. Small Business Administration Loans
The SBA does not have a special loan program for women-owned businesses. However, it does have an Office of Women's Business Ownership at its headquarters in Washington D.C. and more than 100 SBA Women's Business Centers across the country for help with training, mentoring, certifications and networking. This office provides an abundance of resources for women-owned businesses. Women can even walk in to get help in-person through this office. The SBA has a pretty good record of helping women-owned companies obtain business loans. According to their record, SBA business loans are more likely to go to women than business loans from traditional lenders.
2. Business Term Loans
A term loan resembles a mortgage, car loan or personal loan, in that it's a lump sum payment, often with a fixed repayment schedule and interest rate. Women entrepreneurs tend to apply for term loans less than men, and to withdraw less cash when they do get loans, but if a term loan is right for your business, you should apply through a reputable equal opportunity lender.
Visit the top term loan lenders >>
3. Business Lines of Credit
A line of credit is the simplest, speediest way to fund your business. A loan provider will review your business performance to determine how much working capital you can access, and, like with a credit card, you'll have access to more money than you are actually borrowing at any given time. You pay interest just on what you borrow, and with some lenders, you can even get a card to swipe for purchases. The flexibility of a line of credit can't be beat, so if you're not sure what you'll need, or you know it will change from month to month, choose an equal opportunity lender and get funded.
Visit the top line of credit lenders >>
4. Investor Funds
You can find some angel investors that specifically invest in women-owned businesses and organizations that connect women-owned start-ups with venture capital firms interested in women-owned investments. You have to do your research and due diligence when seeking these types of funding sources for your business, but there's a large initiative in the investor world to build up women-owned businesses.
Summary
It is encouraging to see that even though women-owned businesses have faced adversity when trying to obtain business loans from traditional lenders, other organizations have stepped up to fill the gap and even traditional lenders are taking notice. Women continue to be the fastest-growing segment of entrepreneurs, outpacing male entrepreneurs by 5 to 7 times over the past 10 years. There are more and more funding options for women entrepreneurs, be it grants, loans, or venture capital funding.
If you're struggling to get approved for a loan, check out our breakdown of recommended small business loan lenders.