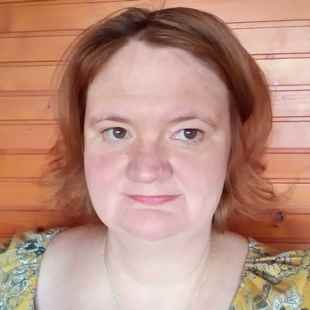 Rapid Finance summary
If you're seeking to expand your business or have been hit by an unforeseen expense, Rapid Finance offers multiple financing options for borrowers across industries. The company operates a simple, transparent application process and your funds could be available as soon as the same day.
Pros
Get a quote within minutes
Wide range of financing options
Cons
Only able to view rates once application is complete
No 24-hour phone support
Online experience
Has learning resources, access to rates, mobile app
5.0
Customer services and support
Multiple ways of reaching lender, wide range of hours
4.0
Variety of loan types
Offers all loan types*
5.0
Loan amount range
Loan amount $500K+
5.0
Eligibility
Loans available to most credit types, revenue levels, and businesses
5.0
Overview
Launched as an alternative to traditional banks, Rapid Finance has provided more than $2 billion in funding to clients of all sizes across a range of industries. With an A+ rating from the Better Business Bureau, the company has established itself as a dependable player in the alternative funding market.
Why Rapid Finance Is Good For Your Business
Rapid Finance advertises flexibility as one of its greatest strengths and the company offers potential borrowers a lot of choice over their loan type, how much they would like to borrow, and the term of their loan. The company's transparent quoting process also means you won't be hit by any hidden fees or unexpected costs.
Loan Features
Rapid Finance offers a range of loan products:
Small business loans: a lump sum of working capital for business purposes
Merchant cash advance: fast access to capital based on future credit cards receivables
Line of credit: quick access to a defined amount of working capital
Bridge loan: a short-term loan to cover unexpected costs
Small Business Administration loan: partially guaranteed by the government, these provide access to financing over the longer term and with lower administration costs
Invoice factoring: a financing option enabling you to sell your business invoices in exchange for an immediate advance
Asset-based loan: access to financing based on your business' assets
Commercial real estate: enables you to refinance or purchase a commercial property
Application Process
The first step is applying online through the company's website or by speaking to one of the company's advisors over the phone. Depending on the loan type, you may need to provide information such as:
Your full name
Business name and address
Your business tax ID (EIN)
Details of previous tax returns
An estimate of your monthly sales
Once you've entered this information, you'll see a selection of loan offers you could qualify for, while the company's underwriting team also reviews your application. Like many of its competitors, Rapid Finance advertises funds as being available "within hours", which is faster than mainstream banks, but this process can take up to seven days.
How Much Can You Borrow?
The amount you can borrow will depend on your business' circumstances and the type of loan.
Small business loan: from $5,000-$1 million
Merchant cash advances: $5,000-$500,0000
Line of credit: $5,000-$250,0000
Bridge loan:$5,000-$1 million
SBA loan/invoice factoring: $500-$5.5 million
Asset-based loan/commercial real estate loan: $50,0000-$10 million
Repayment Terms
The term of your loan will also depend on the type of loan.
Small business loan: between 3-60 months
Line of credit: amortization between 3-18 months
Bridge loan: between 3-60 months
SBA loan/invoice factoring: 1-30 years
Asset-based loan/commercial real estate loan: 6-36 months
Privacy and Security
As well as encrypting your data on the website, Rapid Finance ensures only employees with the appropriate authority can view your personal information. The company has an extensive privacy policy and you can access, correct, or delete any details held about you by contacting the company over the phone or via email.
Help & Support
You can contact Rapid Finance over the phone, via email, or through its online query form. The company's business hours are between 9:00 AM -6:00PM ET on Mondays to Fridays.
For more general queries, the website also contains a number of online resources, including small business guides and a blog featuring articles on business-related topics.
Phone: 1-(800)-664-0173
Email: customerservice@rapidfinance.com
Physical Address
4500 East West Highway,
6th Floor,
Bethesda, MD 20814
Summary
Rapid Finance provides a range of financing options to suit many types of businesses of varying size, industry or borrowing needs. Following a simple application process, you could get a quote within minutes and receive your funds as soon as the same day you apply.