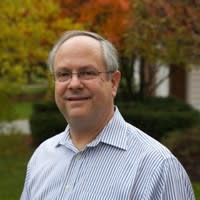 QuickBridge summary
QuickBridge is a marketplace alternative lender who offers a variety of business loans to small businesses. They offer a streamlined online application process and boast both fast approvals and quick funding once your loan is approved. They offer a variety of loan types and serve small businesses across a number of industries.
Pros
No hidden fees
They are an alternative non-bank lender
Quick funding once the loan is approved
Cons
A lack of transparency regarding representative APRs
Doesn't work with businesses in all industries
Overview
QuickBridge is designed to be an alternative source of funding for small businesses. Some highlights include:
Funding within 24 hours for loans under $200,000
Most of their loans require no collateral
No hidden fees
Loan payments are automatically withdrawn from the business' bank account
QuickBridge has funded over 17,000 small business loans
84% of QuickBridge's repeat customers have seen an improvement in their firm's revenues
Why Quick Bridge Is Good For Your Business
Quick Bridge is a non-bank, alternative lender. This means that they have flexibility in terms of loan approvals that a traditional bank or the SBA might not have.
Loan Features
QuickBridge offers several types of business loans and caters to small businesses across a number of industries.
Business loan types include:
Bridge loans
Working capital loans
Merchant cash advances
Short-term financing
Unsecured loans
Bad credit loans
They list several industries that they serve:
Contractors
Farming
Food services
Health and wellness
Retail and business services
Transportation
Specialized business loans to groups like minority and women owned businesses
Application Process
The company touts their simple application process. Their site indicates that in most cases only the applicant's driver's license and bank statements are required to apply. In some cases the business tax returns might be needed. This is in contrast to the level of documentation they list as being required for a traditional bank loan or an SBA loan. The process is completely online.
The company does indicate that loans in excess of $200,000 may require additional underwriting and review time.
How Much Can You Borrow?
Their site indicates that they offer loans up to $500,000. Loan amounts in excess of $200,000 may require longer review times and may not fund as quickly as smaller loan amounts.
Repayment Terms
This depends on the type of loan and can range from several months out to five years.
Privacy and Security
The company's privacy policy is fairly standard. They've indicated that they have designed their lending platform from the ground up with robust data security features to safeguard borrower's valuable financial information.
Help & Support
QuickBridge is open for business from 7am to 4:30pm Monday - Friday, they are closed on weekends. Their phone number is 888-233-9085.
Address
410 Exchange
Suite 150
Irvine, CA 92602
Summary
QuickBridge was founded in 2011 and is an alternative lender specializing in small business loans. They offer a number of different financing options for business borrowers across a wide range of industries. Their loans tend to be short-term and unsecured.
Methodology
This review was created with information from:
Company website
Reviews on comparison sites / Trustpilot
Reviewer opinion - the company's site is very vague at best, difficult to ascertain many details. It seems they want potential borrowers to call to get any details.