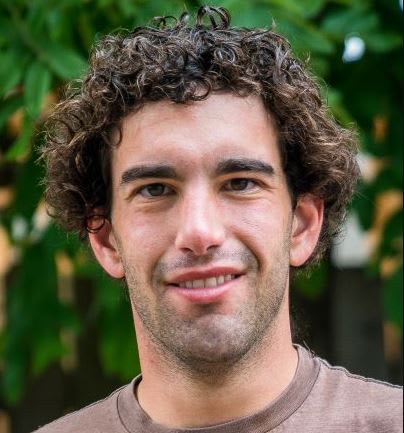 Funding Circle summary
Funding Circle offers a range of business loans, including SBA loans, term loans, merchant cash advances, business lines of credit, invoice factoring, and working capital loans. During COVID-19, Funding Circle is also offering PPP loans. This lender has interest rates to meet many borrowers needs and you can receive funds as soon as the next business day.
Pros
Variety of funding options
Low interest rates
Get funds as soon as the next business day
Cons
Must be in business for at least 2 years
Requires business lien and personal guarantee
Funding Circle at a Glance
| | |
| --- | --- |
| Direct lender or marketplace | Direct lender |
| Loan types | SBA loans, PPP loans, term loans, merchant cash advances, business lines of credit, and more |
| Loan amount | $5,000 - $500,000 |
| Repayment terms | 3 months - 10 years |
| APR | 8.75% - 27.79% |
| Suitable for | Established business with strong credit |
Overview
Funding Circle was founded in 2010 and has lent $12 billion to more than 90,000 small businesses. The company offers a variety of funding solutions, from SBA and term loans to lines of credit and cash advances. Interest rates at Funding Circle are competitive and the company can deliver funds as soon as the business day after you apply.
Why Funding Circle Is Good For Your Business
Funding Circle offers low interest rates and a variety of funding options. You also have flexibility in choosing how much to borrow, and there's no prepayment penalty if you pay off your loan early.
Loan Features
Funding Circle offers several different options for bringing cash into your business. You can take out an SBA loan or term loan, which have fixed interest rates and terms for up to 10 years. You can also get a business line of credit for up to $250,000 with low interest rates. Funding Circle also offers merchant cash advances and invoice factoring, which enable you to borrow cash based on your not-yet-paid invoices.
Funding Circle is currently offering loans through the Paycheck Protection Program in addition to SBA loans. These loans don't require a personal guarantee or business lien and they are forgivable if used for expenses like payroll, rent, or personal protective equipment.
Competitive interest rates
Loans with terms up to 10 years
No prepayment penalty
Get money as soon as the next business day
Application Process
Funding Circle offers an online application that can be completed in as little as 6 minutes. You'll need to enter basic information about your business finances, your personal credit history, and what kind of funding you're looking for. To qualify, you must have at least 2 years in business and a personal credit score of at least 660.
After you apply online, an account manager will contact you to review your funding options. If you accept an offer, you can connect Plaid to your business bank account to expedite the approval process and submit your supporting documents online. Funding Circle offers approval in as little as 24 hours and funds as soon as the next business day.
How Much Can You Borrow?
How much you can borrow depends on what type of funding you choose. You can borrow between $25,000 and $500,000 with an SBA loan, $5,000 to $500,000 with a term loan, and $25,100 to $400,000 with a working capital loan. You can get a business line of credit to borrow between $6,000 and $250,000, or a merchant cash advance for between $5,000 and $400,000.
Minimum 660 credit score
Minimum 2 years in business
No minimum revenue required
Repayment Terms
Loan terms also vary by funding type. SBA and term loans are available for up to 10 years, with interest rates starting at 8.75% for SBA loans and 12.18% for term loans. Business lines of credit are available with interest rates as low as 4.8%, plus a draw fee of 1.6% to 2.5%. Merchant cash advances have an expected duration of 3 to 18 months and factor rates as low as 1.15%.
Privacy and Security
Funding Circle uses bank-level encryption to protect your financial information. The online application is secured with SSL and Plaid is used to connect securely to your bank account.
Help & Support
Funding Circle offers customer support by phone and email during weekday business hours (PT).
Phone: 1-(855) 385-5356
Email: support@fundingcircle.com
Physical Address
85 2nd Street, Suite 400,
San Francisco, CA, USA 94105
Summary
Funding Circle caters to a variety of businesses with its range of funding options. The lender makes the application process simple and can get funds in your account by the next business day after you apply. This lender also offers low interest rates and flexible funding terms and doesn't charge prepayment penalties.