Applying for a term loan can be difficult and tedious, not to mention all the different eligibility criteria. Applying for a mortgage? Be aware of the debt-to-income limit. Business loan? Let's hope you're making more than the minimum monthly revenue. Personal loan? Get ready to reveal your annual income.
Almost always, the first thing lenders of all types look for when assessing an applicant is their credit score, also known as FICO score. Your credit score is a measure of how likely you are to repay your debt obligations on time. It can be the difference between qualifying or not qualifying for a loan, or between being offered a low or high APR (annual percentage rate).Fortunately, your FICO score is not set in stone. With a bit of planning and financial discipline, anyone can improve their credit score.
How Your Credit Score is Calculated
If you've ever had a bank account or credit card, it's a virtual guarantee that the 3 major credit bureaus–Equifax, Experian and TransUnion–each have a credit report in your name. Credit bureaus collect information from creditors–such as banks, credit card providers, and auto lenders–and public records like property or court records. These bureaus provide your credit report to companies that request it, such as a lender you have applied to for a loan. FICO (legal name: Fair Isaac Corporation), calculates your credit score based on the many different pieces of data in your credit report. This data is grouped into 5 categories:
Payment History (35%)
Debt (30%)
Credit Length (15%)
New Credit (10%)
Types of Credit (10%)
Because your 3 credit files may contain different information, your FICO score can vary depending on which bureau provides the information to generate your score. FICO scores are used in more than 90% of all US lending decisions.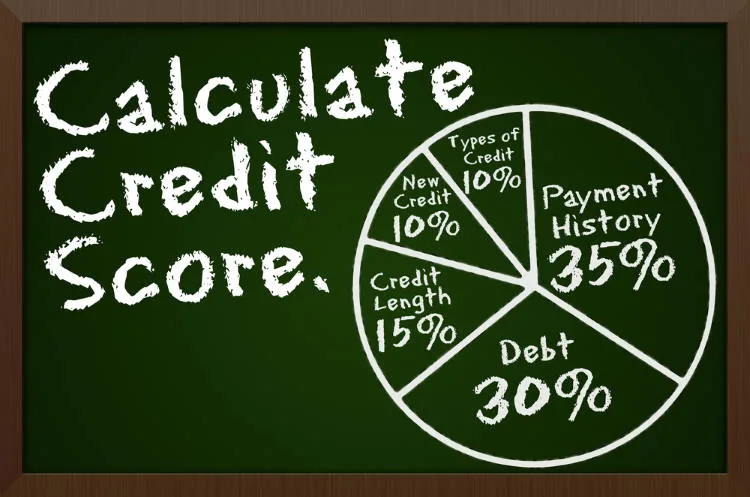 Under the Fair Credit Reporting Act, all customers upon request are entitled to one free disclosure every 12 months from each of the 3 major credit bureaus. If you find information in your credit report that is incomplete or inaccurate, and report it to the relevant credit bureau, they are legally obligated to investigate your claims.
Our Top Choices for Student Loan Refinance

Working with well-known and reliable loan providers in the industry, Credible makes it easy to find the right loan solution. It offers a flexible service with competitive rates and many loan options for borrowers looking to finance their degrees or refinance existing student loans. The service does not directly provide loans, but works with a network of reputable lenders to provide top rates and conditions for all borrowers.
Read the full Credible review >>
Credible View Rates

Earnest is a student loan refinancing company that is focused on issuing flexible loans to meet their customers' needs. Earnest's low rate student loan refinancing has base terms of 5, 10, 15 or 20 years. However, what makes them unique is that Earnest lets customers customize their loan terms to the time frame, giving customers the exact monthly payment that perfectly fits their budget. Earnest's customers save over $17,000 on their total student loan payments on average.
Read the full Earnest review >>
Earnest View Rates
For other top lenders, visit our comparison chart.
What a High-Credit Borrower Looks Like
As a general rule, 620 is the minimum credit score a borrower needs to qualify for a conforming mortgage. However, many lending companies–including mortgage, business, and personal loan lenders–have minimum requirements of 680 and sometimes higher. Lenders typically offer their lowest rates to the 20% of borrowers with 800-850 credit.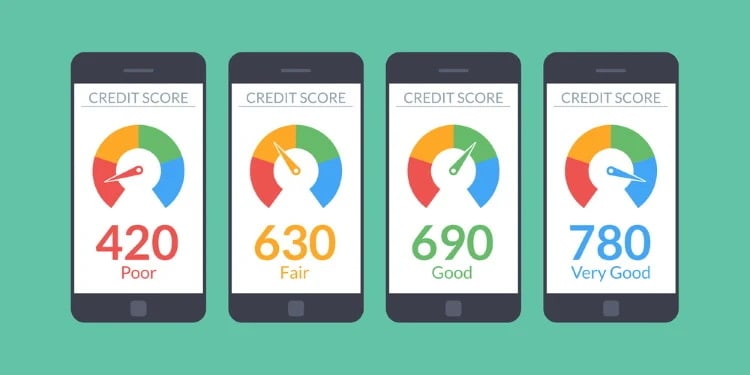 myFICO recently published a report on the credit profiles of the highest quartile and lowest quartile of credit scorers. Not surprisingly, there were stark differences between the two groups–particularly in regard to the most important category, payment history. Among members of the highest quartile, 96% of people were found to have no late payments in their credit report. In contrast, only 7% of members of the lowest quartile paid all their bills on time.
Simple Steps to Improve Your Credit Score
The good news is, borrowers with poor credit can improve their credit score via one or more of the following steps:
Paying off all or a portion of your overdue credit payments.
Setting up reminders to make payments on time.
Cutting back on credit card spending.
For young people, opening credit accounts now in order to have a sufficiently lengthy credit history when you reach your prime borrowing years.
Holding back from applying for too many credit accounts or–if you are planning on applying for multiple loans or credit accounts–applying for everything within the same 45-day period (which is recorded as one application on your credit report).
If you have too many credit accounts, refraining from opening any new accounts until you get everything under control.
Services to Help You Improve Your Credit Score
Personal responsibility is key to improving your credit score, but that doesn't mean you have to go it alone. Look around and you'll find many tools and services to help boost your credit.
Credit-builder loan
This is a type of personal loan mostly offered by small lenders such as credit unions and community banks. If the lender approves you, the money is placed in a savings account until you repay the loan in full,at which stage you get access to the money.
Credit monitoring and alerts
While you're entitled to free access to your credit report once each year, you might also consider paying for credit-score monitoring and alerts. As part of their services, ID theft protection companies like Identity Guard and LifeLock will monitor your credit report and notify you of any suspicious activity that might harm your credit score.
Credit-repair software
For a long-term approach to credit improvement, there are credit-repair software programs like CreditAid, TurnScor, or Credit Detailer. For a price of $30 to $300, these programs assist you in tracking and improving your credit score.
Credit agency boosts
In the past year, Experian and TransUnion have both unveiled free credit-boosting services and Equifax will presumably follow suit in the near future. Experian Boost gives you credit for payments usually excluded from your credit report, such as utility and mobile phone bills. TransUnion's CreditCompass provides personalized recommendations in relation to your payment activity, credit utilization, debts and balances, and new or recent credit activity.
UltraFICO
Last year, FICO, Experian, and Finicity jointly unveiled UltraFICO and made it available to lenders to pilot. This new scoring system takes into account checking and saving account information, making it useful for consumers who lack any meaningful credit history. Additionally, it's free to opt-in.
Credit Improvement: The Choice is Yours
There are many roads to credit improvement, but all of them begin from the same source: you.
Achieving an excellent or good credit score isn't easy, but with motivation and discipline, anyone can get there. The destination is worth the effort: borrowers with higher credit get better access to low rates on mortgages, personal loans, business loans, and other lending products.
Want to do some more research? Feel free to check out the rest of our articles and lender comparison chart.