With less social interaction and more animals being surrendered, animal shelters are overflowing with four-legged friends for you to let into your hearts and home. Visit your local shelter and see if there is a fuzzy pet pal that wants to come home with you today.
One of the most positive movements that took off in 2020 was the "adopt a pet" cause. There are so many good reasons to bring a furry friend home, particularly during these trying times. Pets mean unconditional love and companionship, a crucial factor if you are living alone.
Whether you are stuck in the house because of local restrictions, are self-quarantining because of a compromised immune system, or the lack of contact due to social distancing is just getting you down, adopting a pet is a great solution for many people. Here are a few things you need to know before you jump on the puppy bandwagon.
Step #1: Get supplies
Let's start with the fun stuff. It's time to stock your home for your new friend. Focus on the basics like a collar, comfortable bed, and water and food bowls. And don't forget the extras. If you have kids, it's nice to let them pick out a few toys or treats that they can use while getting to know their new family member.
Grooming supplies like combs, brushes, shampoos, and the like are also important. Don't forget kitty litter and a box if you're taking in a kitten or cat. And especially if you are adopting a new puppy, have plenty of training pads and cleaning supplies on hand for the early stages of training.
Step #2: Sign-up for pet insurance

You're adopting a puppy (or a kitten, or a rabbit, or…) Yay! You must be excited, and you're anxious to do things right. So, what's the first step? Not to be too drab when you're fired up about your newest fluffy friend, but pet insurance is really the smartest first step you can take.
Pet insurance ensures that your animal is cared for, no matter what happens. Veterinary costs can be expensive if you have to pay out of pocket. Pet insurance allows you to pay significantly less for each visit and procedure, so you can focus on getting your pet all of the care they need (and not on how much it'll cost). Plus, pet insurance gives you more treatment options, alternative medicines, and even behavioral therapy in many cases.
Do your research and find good pet insurance that covers your needs without costing too much. A trustworthy name like Pets Best will insure any breed or age, covers up to 90% of veterinary costs, and enforces no lifetime or annual limits. Pets Best also lets you pick your own vet, which is a big perk.

Check out leading pet insurers below:
Customizable plans
70% - 90% reimbursement

Get Quote

Low-cost full coverage
Up to 90% reimbursement

Get Quote

1 policy covers up to 6 pets
Access up to $3,000 for emergency coverage

Get Quote
Step #3: Visit the vet
You'll want to make sure the pet is caught up on all their shots, is healthy, and doesn't have any unnoticed problems. So, take the animal to a vet immediately. This is another reason you'll want to have pet insurance right away because even that initial consultation can get expensive without coverage.
Step #4: Prepare her new home
Before you bring your new pal home, make sure the house is ready for its newest member. This means a few things. Make sure your home:
Is a safe place for your new friend
Take a tour around the house and see if there are any hazards that you want to remove. Exposed wires, choking hazards, and hanging objects that a curious critter can pull down on themselves should be put away safely.
Gives them their personal space
While most pets love to cuddle, run around, and play with their pet parents, everyone needs a little alone time now and again. So, make sure you have a small space set aside for your new pet. It doesn't have to be anything grand; a small blanket tucked in a corner is usually just the thing a new pup or cat will be looking for when they need some space for themselves.And make sure to stock your home with plenty of toys for you and your pet to enjoy together.
Protect your new pet with the top pet insurance providers: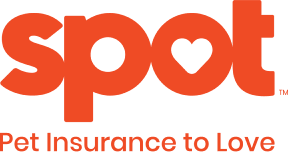 Spot Pet Insurance is a pet insurance agency serving cats and dogs throughout the U.S. All plans are customizable, allowing 'pet parents' to select the right level of coverage to fit their needs and budget.
Spot Pet Insurance Visit Site
Pets Best is one of the most established pet insurance providers on the web today. Today, the Pets Best service stands out thanks to its international pet coverage and unlimited protection.
Pets Best Visit Site
Pawp takes a unique approach to pet insurance, offering an emergency fund rather than reimbursement for standard vet visits. For $19 per month, you can access up to $3,000 in emergency coverage.
Pawp Visit Site
Step #5: Make introductions
The big moment has arrived. You're ready to bring your cuddly friend home. Hurray! This is an important stage for your new pet, so help them make the transition happily and without stress. Follow a few tips to make those first introductions go smoothly:
Show your pet pal around their new home
Take them on a tour of the house. Let them sniff around. Show them their bed, food bowl, and other belongings. You can slowly introduce areas that are off-limits with a firm but gentle "no."
Explore the yard on a leash
When you show your new pet the outdoor area of your home, it's a good idea to keep them on a leash for the first few times. This way, they don't get confused or distracted and bolt. Let them have time to sniff and run around. Enjoy this fun experience.
This is the most exciting part. But it can quickly get overwhelming. Introduce new family members one at a time and slowly. Don't run up to the animal, make loud noises, or other sudden, alarming movements or gestures. The same goes for other pets you want to introduce. Slow and steady wins the race.

Keep your pet happy and healthy - without breaking the bank! Get your pet covered with Spot!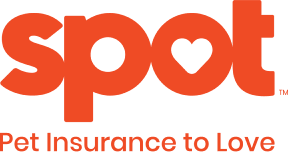 Spot Pet Insurance Visit Site