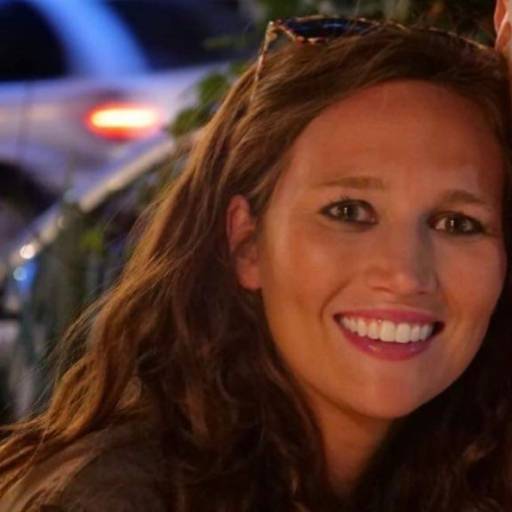 Pet ownership can be a joy, but it also comes with significant costs. Between diagnostic testing, vaccinations, and x-rays, a visit to the vet can quickly become expensive.
You never want cost to be a barrier to your pet living a long, healthy life, which is why it's so important to be prepared for the expense of a vet visit. The average dog owner in America spends roughly $1,480 per year on pet care, including basic items like food and toys, as well as vet care. But how much of this annual number is allocated for your pet's vet visit?
Routine Check-Ups
Pets need to have annual check-ups with a trusted veterinarian. These visits are the best way to ensure you're alerted early if something is wrong with your pet.
It can be hard to get an exact number when thinking about the cost of a pet's annual checkup at the vet (also called a 'wellness exam'). Most reports give an average range from $40 to $70. While this may seem affordable, bear in mind that additional procedures, exams, and testing will all be added to your final bill.
Your vet costs will also vary depending on where you live. For example, if you live in a more expensive state like California, you can expect to pay closer to $70 or more for an annual check-up, while states with a lower cost of living like Ohio may put your vet visit closer to $55.
While a routine checkup may seem unnecessary if your pet is in good health, there are a lot of important things that take place during this visit. A typical annual check-up will consist of:
Examining your pet's teeth

Assessing your pet's weight

Checking the nose for discharge and eyes for redness

Checking the throat and lymph nodes

Taking your pet's temperature

Listening to your pet's lungs and heart with a stethoscope

Checking the structure of the belly

Examining the ears with an otoscope

Checking your pet's pulse
The routine check-up is also a chance for you to address any questions or concerns you have about your furry friend. If it's your first visit with a new vet, you'll also likely go over your pet's medical history.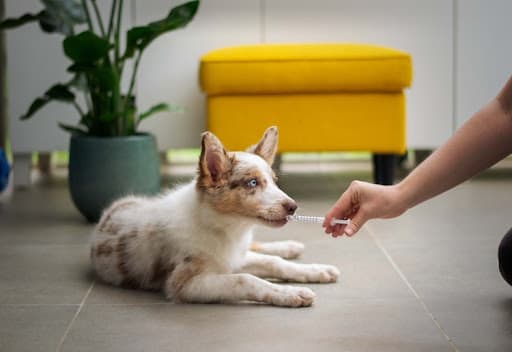 Vaccinations
Vaccinations are an essential preventative healthcare measure for both dogs and cats. See the below tables to learn about the vaccinations you may need for your dog or cat.
Dogs
| Vaccine | Schedule | Cost |
| --- | --- | --- |
| DAPP/DHPP (Distemper, adenovirus, parvovirus, parainfluenza) | Get this every two years, or annually for social dogs. | $25-$50/dose |
| Bordetella | Get this vaccine if you plan on registering your dog for training classes or if you board them, every six months for social dogs and every year for indoor dogs. | $19-$50/dose |
| Rabies | Get this vaccine annually if your dog is often outdoors, or every three years if your dog spends most of its time inside. | $15-$50/dose |
| Lyme disease | Get this vaccine annually if your dog is an area with a high risk of tick bites. Otherwise, speak to your vet to find out if it's necessary. | $30-$50/dose |
| Influenza | Dogs need an initial two sets of vaccinations followed by an annual booster. All dogs should get the vaccine, but it's especially important if your dog frequently socializes with other dogs. | $30-$50/dose |
| Leptospirosis | Get this vaccine annually if your dog frequently spends time outdoors or near wildlife. | $30-$50/dose |
| Rabies | First vaccine between ages 14-16 weeks, then boosters every 1-3 years depending on your state laws and type of vaccine used. | $15-$25/dose |
Cats
| Vaccine | Schedule | Cost |
| --- | --- | --- |
| Rabies | Three initial doses as a kitten, then annual boosters. | $15-$28/dose |
| Feline Leukemia | One initial dose for kittens, followed by annual boosters for outdoor cats or 1-2 year boosters for indoor cats. | $25-$50/dose |
| FVRCP (Feline Viral Rhinotracheitis, Calicivirus, and Panleukopenia) | Two initial doses for kittens, followed by annual boosters. | $25-$50/dose |
Diagnostic Testing
Diagnostic testing costs can vary a lot from vet to vet, so it's difficult to pinpoint an exact price. That said, here are some ranges you should keep in mind:
| Diagnostic Test | Cost for Dogs and Cats |
| --- | --- |
| Lab testing | $200–$300 |
| Ultrasounds | $300–$600 |
| X-rays | $75–$250 for basic, or up to $400 for more complex |
| Urine tests | $25–$100 |
| MRIs | $1,500–$2,500 |
Dental Care
Pet dental care is about a lot more than just maintaining a nice smile. Like with humans, dental care is the gateway to good health in your pet. According to the American Veterinary Medical Association (AVMA), your pet should have its dental care assessed at least once a year, for 'early signs of problems and to keep your pet's mouth healthy."
Most dental cleanings for dogs are done under anesthesia, because most dental disease occurs below the gumline. According to the AVMA, such cleanings include scaling (which involves removing plaque and tartar) and polishing your dog's teeth. Because of the need for anesthesia, the cost of a routine dental cleaning will run between $300 and $700. To break down the cost: you'll usually pay around $300 for the cleaning, $50 for the exam, and $80 for X-rays. Extractions can cost anywhere from $500-$900.
Cat dental care is much more affordable, as you can generally expect to pay between $50-$300, including anesthesia. However, if your cat has oral health issues, the costs may run up to $1,000. This is because if a tooth extraction is required, the procedure can cost anywhere from $200-$700. Additionally, x-rays can cost anywhere between $75-$150.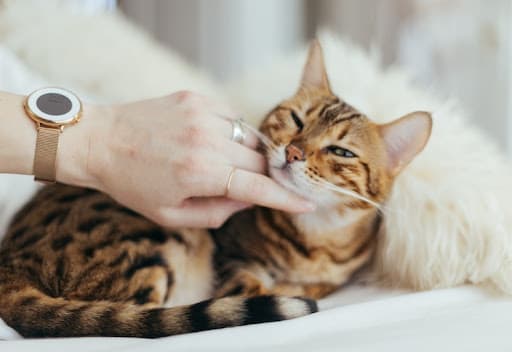 Ear Care
Ear infections are common in both dogs and cats. Typically, an ear infection is the result of yeast, bacteria, or mites. Here are some signs that your pet may be suffering from an ear infection:
Head tilting or shaking

Scratching or pawing at the ear

Redness or swelling of the ear

Strong odor emitting from the ear

Oozing from the ear

Loss of balance
In most cases, your vet can prescribe medication to quickly clear up the ear infection. However, ear infections are sometimes a sign of a larger problem. For example, there could be a tumor growing in your pet's ear. Your pet may need a full ear exam if they're excessively scratching or pawing their ear, there's a bad smell or discharge coming from the ear, or there's redness or swelling.
An examination plus medication will typically cost you $120-$150, with costs going up if there's an underlying issue causing the ear infection.
Emergency Visits
Sometimes, a check-up with the vet can't wait, and your pet needs care immediately. Unsurprisingly, emergency room visits tend to cost more than regular check-ups. Emergency costs will vary depending on your pet's needs. However, here's a general idea of what you can expect to pay for an emergency room visit:
General exam/consultation: $100-$150

X-rays: $150-$250

General blood work: $80-$200

Overnight hospitalization: $600–$1,700/night

Multi-night hospitalization: $1,500–$3,500

Diagnostic testing: $200–$4,000 (varies greatly)

Wound treatment and repair: $800-$1,500

Oxygen therapy: $500

Ultrasound: $300-$600

Emergency surgery: $800-$2,500
Flea Control and Heartworm Testing
According to the AMVA and the American Heartworm Society, an estimated 1.1 million dogs were affected by heartworms as of 2020. Furthermore, a study by the University of Bristol in the UK found that one in four cats and one in seven dogs carry fleas.
The FDA recommends annual heartworm tests for dogs If you live in a mosquito-infested area, heartworm testing is necessary. Left untreated, a heartworm infestation can result in heart failure and severe organ damage. Luckily, heartworm testing only costs about $50.
Flea prevention medication is also relatively affordable and will usually cost around $10-$15 per month. Most vets will recommend that you purchase prevention medication, as having fleas in your home can be even more costly, as you'll then need to pay for flea-killing sprays, flea removal shampoo, and pest control services.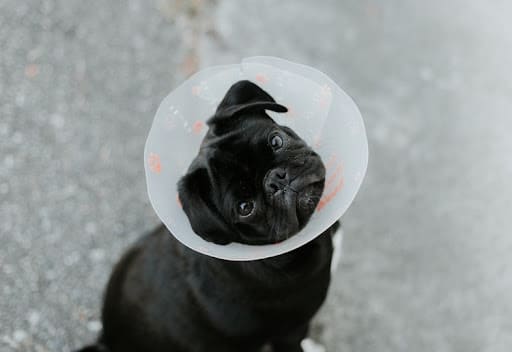 Spaying and Neutering
Spaying and neutering your pet isn't just about ensuring they don't reproduce. These procedures can also help protect your pet from serious health issues like breast cancer and uterine infections. It can also help lessen temperament issues, as spayed and neutered pets tend to be less aggressive toward other animals.
The price for spaying and neutering can vary widely depending on your pet's age, size, breed, and health status, as well as your location; however, you can expect to pay between $50-$250 for a dog and under $100 for a cat.
Other Factors That Affect Vet Costs
As mentioned above, where you live can play a large role in how much you pay for vet visits. However, there are additional factors that can affect your final costs.
For example, your pet's age, size, and breed can affect how much you pay for veterinary care. Obviously, the older your pet is, the more likely it is you'll need to visit the vet. Additionally, some breeds are more susceptible to health issues than others.
Dachshunds are prone to spinal and neurological problems that often require surgery to fix. Pugs, with their short and flat faces, are susceptible to breathing problems that can lead to fainting and strokes. They're also more likely to suffer from brachycephalic airway obstructive syndrome (BAOS). Bengal cats often suffer from hereditary conditions, including hip dysplasia, cataracts, and the heart condition hypertrophic cardiomyopathy.
The type of vet you visit will impact the cost. For example, specialty vet practices cost more than general practices. If your pet has behavioral issues, you may choose to work with a veterinary behaviorist, which is also more expensive than a general vet. On the other hand (or paw), if your pet has a skin issue, you may need to work with a veterinary dermatologist, which will also cost you more than the average vet.
Pets Can Be Costly...but They're Worth It
Veterinary costs vary greatly. However, knowing what to expect annually helps you prepare and budget for your pet's health care needs.
Luckily, you don't need to pay for everything out of pocket if you opt for vet insurance. While vet insurance doesn't cover every type of pet treatment, it significantly cuts down on your monthly pet bills.