Ponce Bank Visit Ponce Bank
Advantages Over Traditional Banks
SaveBetter takes a unique approach to savings. The platform serves as a hub for 23 partner banks and credit unions that offer savings accounts, money market deposit accounts, high-yield CDs, and no-penalty CDs. With a single SaveBetter account, you can open dozens of different savings accounts and manage them all from a single dashboard.
This is a big deal because it enables you to build a diverse portfolio of savings accounts. If you have a lot of money to put into savings, you can spread it across multiple banks to ensure all of your funds are covered by FDIC and NCUA insurance. You can also split your money between savings accounts and CDs to balance quick access to your money and higher interest rates.
SaveBetter is regularly adding new banks and credit unions to their platform and works with their partners to offer consumers savings products with among the most competitive rates in the nation.
SaveBetter is completely free to use and none of the accounts that it offers have fees. The minimum deposit to open a savings account is just $1.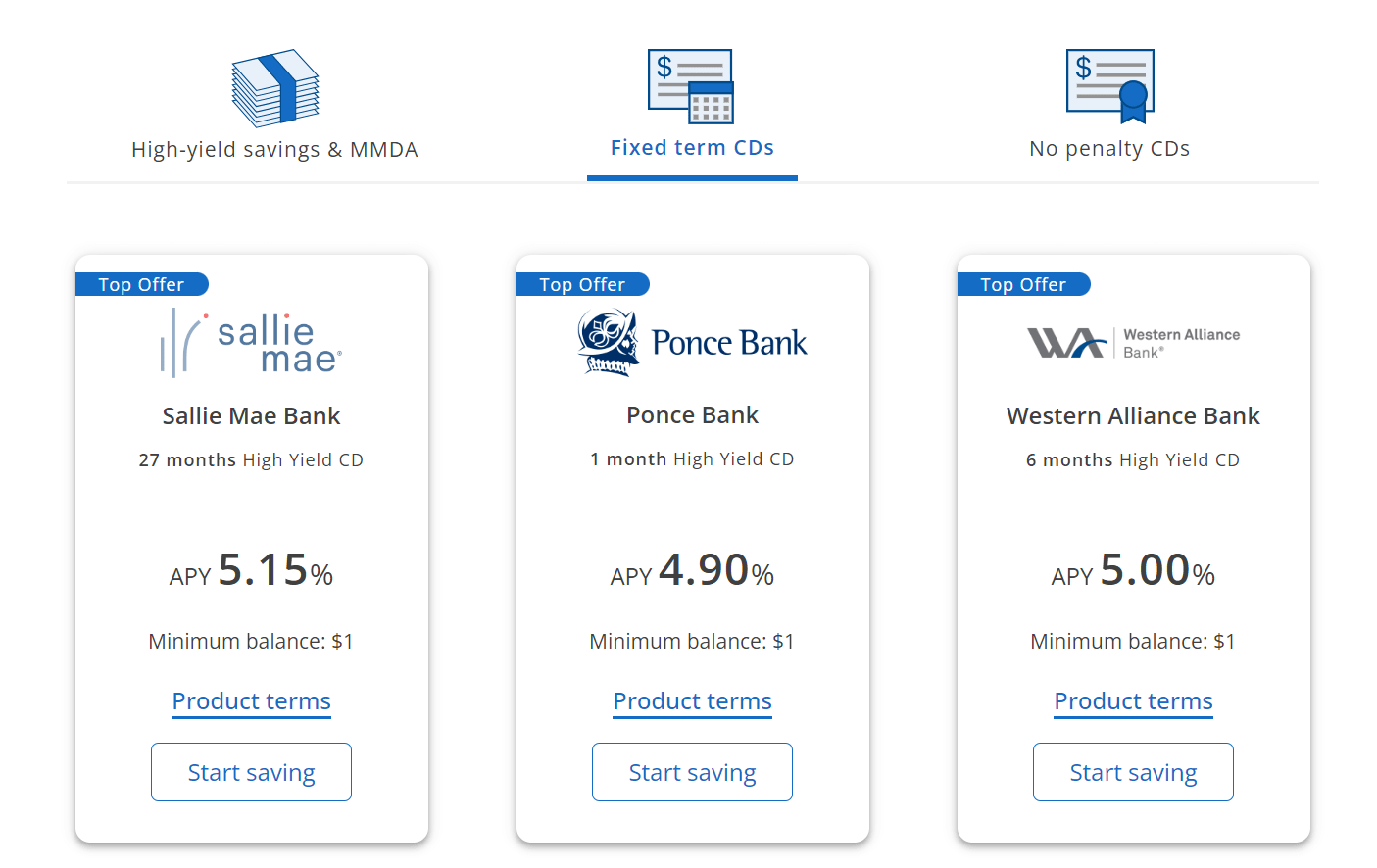 Cutting-Edge Banking Services
SaveBetter offers a single online interface for all of your savings accounts and CDs—even if they're held at different banks. When you deposit funds through SaveBetter, the money is routed through a custodian bank and then to your account. All transfers are instantaneous.
The SaveBetter dashboard makes it easy to monitor your account balance, interest rates, and overall interest earnings. You also receive an annual 1099-INT form that combines earnings data for all of your accounts to make your tax return easier.
Traditional Banking Services
SaveBetter works with 23 traditional banks and credit unions including:
First Financial Northwest Bank
Mission Valley Bank
Patriot Bank N.A.
Ponce Bank
Western Alliance Bank
Sallie Mae Bank
GreenState Credit Union
The Atlantic Federal Credit Union
Connexus Credit Union
FVCbank
The State Exchange Bank
Blue Federal Credit Union
Hanover Bank
mph.bank
Great Lakes Credit Union
Lemmata Savings Bank
Liberty Savings Bank FSB
CloudBank 247
American First Credit Union
Adda Bank
Continental Bank
Idabel National Bank
SkyOne Federal Credit Union
These banks offer a mix of savings accounts, money market deposit accounts, high-yield CDs, and no-penalty CDs, all through SaveBetter.
There are no checking accounts available and you cannot open business savings accounts. Notably, you do not get access to traditional banking services like ATMs even if you have active savings with one of these banks.
Interest Rates and Fees
SaveBetter does not charge any fees. None of the accounts that are available through SaveBetter charge monthly fees either. Each of the available accounts, including CDs, has a minimum deposit of just $1.
The only fee you might pay is a penalty for withdrawing money from a high-yield CD before it reaches maturation. However, to counter this, SaveBetter offers a wide range of no-penalty CDs.
Here's a selection of some of the interest rates available for savings accounts and CDs available through SaveBetter:
Customer Service and Online Experience
SaveBetter has a New York City-based support team available by phone and email from 9am to 4pm (ET), Monday-Friday. The SaveBetter website also offers detailed FAQs that explain how SaveBetter works and how your money moves around when you make a deposit through the platform.
Signing up for SaveBetter only takes a few minutes. The process is the same for signing up for a single savings account, but you get access to more than 50 account options. You can open up additional savings accounts or CDs in minutes once you have a SaveBetter account.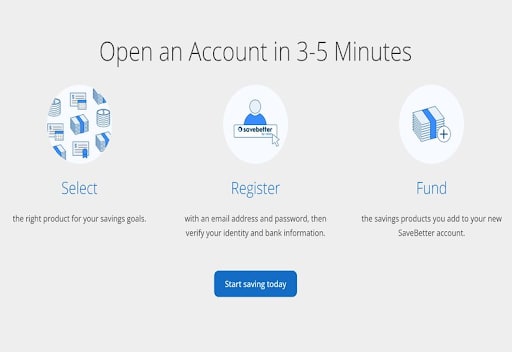 Mobile App
SaveBetter does not have a mobile app at this time.
Security
SaveBetter takes security very seriously. The platform is encrypted with SSL and offers multi-factor authentication to protect your online account. In addition, the platform holds a SOC-2 certification, which is considered to be the gold standard in online cybersecurity.
All of the accounts that SaveBetter offers are insured by the FDIC or National Credit Union Administration (NCUA) for up to $250,000.
Summary
SaveBetter is a unique financial platform that gives you access to savings accounts, money market deposit accounts, high-yield CDs, and no-penalty CDs from 23 partner banks and credit unions. You can build a portfolio of accounts with different interest rates and manage all your accounts from the SaveBetter dashboard. SaveBetter has no fees and you can open any of the available accounts with just a $1 minimum deposit.
Methodology
This review was compiled from information found on the SaveBetter website and from information provided through the SaveBetter affiliate program.
Ponce Bank Visit Ponce Bank