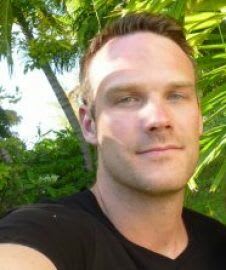 HSBC Premier summary
HSBC is a large, international financial institution with more than 200 branches across the country. HSBC also offers a lot of value in the online banking world - primarily through HSBC Direct, which includes checking, savings, and CDs. Below is a review of HSBC as a whole including some of the benefits you'll get by banking online with them.
Pros
Multiple account type options
24/7 customer service
Perks for repeat customers
Cons
Low rates compared to competitors
Limited innovative solutions
Fees?
Most products are fee free; foreign transaction fees
4.0
Security
FDIC insured, SSL/AES encription and supports 2 factor and biometric authentication
5.0
Customer service
Early morning, evening and weekend service with multiple communication options and a dedicated fraud team
4.0
Online experience
User friendly site with full online banking capabilities
4.0
Mobile experience
User friendly mobile app that offers most mobile banking features, may not be available on all devices
4.0

Advantages Over Regular Bank
Since HSBC is such a big bank, they're able to have the resources to offer several advantages that other, more traditional banks can't with their online banking features.
Here are just a few of the advantages HSBC offers over regular banks:
More favorable rates on loans. HSBC rewards its current customers with superior rates. For instance, people who have a Premier checking account may qualify for lower rates on specific loan products. Those who might need something like a home loan or personal loan now or in the future will benefit from this perk.
Bonuses for brand-new customers. HSBC will offer a sign-up bonus to new clients for opening a checking account. As an example, they're offering a welcome bonus of up to $450 on the Premier Checking account for a limited time.
Overdraft protection on all checking accounts. Every one of HSBC's checking accounts comes with overdraft protection. It's an optional feature, but it can help cover you from overdraft fees. The overdraft protection functions as a line of credit that you use as needed. So if you spend more than is in your checking for any reason, you'll be covered.
Cutting-Edge Banking Services
HSBC also has the means to be more cutting-edge than traditional-only or online-only banks. While not all of their products are cutting-edge, they do have some excellent features for you to be aware of.
Here are some of the more advanced banking services HSBC offers:
Zero ATM fees across the world. HSBC doesn't charge any ATM fees anywhere in the world, as long as you're using one of their many ATMs. One downside here, though, is that they don't reimburse out-of-network ATM fees since their own network is so vast.
Access across the world. Since HSBC is an international financial institution, they have a footprint outside of the United States, in places like Asia, Europe, and the Middle East. What's nice about this is if you travel a lot, there's a good chance you'll have access to your bank, or at least ATMs and online/mobile support.
Traditional Banking Services
Checking Accounts
Based on your needs, HSBC has several different checking accounts to choose from. Each one of them comes with a debit card, ATM access around the globe, optional overdraft protection (as I outlined above), and free online banking.
The HSBC Basic Banking checking has no minimum balance requirement and is geared toward those who keep a low balance, though there is a $1 monthly fee.
The HSBC Choice Checking account waives the $15 a month fee if you keep at least $1,500 between deposits and investments with HSBC, and you get unlimited check writing with this account.
HSBC Advance takes up a level, giving you access to exclusive credit cards and better loan rates. There is a $25 monthly fee that can be waived if you keep at least $5,000 in deposits or investments with HSBC (or if you have a recurring direct deposit into the account).
HSBC Premier is the top-tier checking account and is probably best for those with large deposits since there's a $75 monthly fee (this is waived if you carry at least $75,000 in deposits and investments with HSBC). This account features no foreign transaction fees when using the debit card internationally.
Savings Account
There are three savings account options available with HSBC, each with different requirements and APYs:
The HSBC Everyday Savings offers a 0.01% APY on balances over $1 and is a basic savings account with no frills.
The HSBC Advance Savings allows you to connect your account with as many checking accounts as you want (HSBC or not) and you can earn up to 0.05% APY with $15,000 - $75,000 or more in balances (otherwise it's 0.01% APY).
The HSBC Premier Savings gives you tiered interest rates based on your deposits (more on this below) and access to HSBC's comprehensive global banking and investment solutions.
CDs
HSBC also offers CDs through its HSBC Direct area. The minimum required on their CDs is $1,000, but there are no service fees. You can get a 6, 12, or 24 month CD, and the APY is fairly reasonable compared to market rates. Oddly enough, though, right now you get a higher APY with HSBC's savings account, which doesn't lock your money up and has a lower balance requirement.
Interest Rates and Fees
While the fees will vary based on the product you have and how much you have in deposits, the interest rates with HSBC are pretty clear cut (albeit, somewhat disappointing). Here are the three core products - checking, savings, and CDs, along with their APYs and account minimums to get those APYs:
| Product | APY | Min. Balance for APY |
| --- | --- | --- |
| Advance Checking | 0.01% | $5 |
| Premier Checking | 0.01% | $5 |
| Everyday Savings | 0.01% | $1 |
| Advance Savings | 0.01% | $0 |
| Advance Savings | 0.05% | $15,000 |
| Premier Savings | 0.01% | $0 |
| Premier Savings | 0.10% | $25,000 |
| Premier Savings | 0.15% | $100,000 |
| 6-month CD | 0.60% | More than $0 |
| 12-month CD | 0.70% | More than $0 |
| 24-month CD | 0.70% | More than $0 |
Customer Service
HSBC offers 24/7 phone-based customer service (at 800.975.4722), and you can also contact them through chat, Twitter (@HSBC_US; Monday through Friday 6 AM to 9 PM EST and Saturday 8 AM to 7:30 PM EST), or mail (P.O. Box 2013, Buffalo, NY 14240).
Mobile Apps
HSBC has two mobile apps - one for customers based in the United States and one for international users. Both apps allow you to check balances, move money, send money, deposit checks, as well as other basic features you'd expect from a mobile app.
Security
HSBC states that they take security and protecting your information very seriously. They use physical, technical, and procedural safeguards to secure your information and protect it against unauthorized use. You can read more about their security measures here.
Conclusion
HSBC is more of a traditional bank than a true hybrid since they still cater heavily toward people who want to do in-person banking at branches and their rates don't really compete with online-only banks.
That said, if you're someone who wants a bank that can offer you all of your financial needs in one (or at least most of them), HSBC might be a fit. They have investment solutions, credit cards, and loans that I didn't cover here. But just don't expect jaw-dropping rates or innovative tech solutions that you'd find from a more modern, only-only bank.