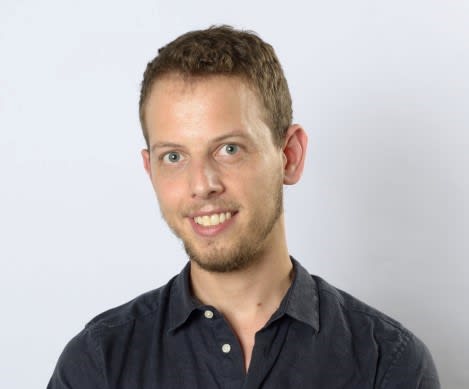 Savvy planning can ensure that you or your family members are covered if faced with the death of a loved one. The ideal tool to guard against a sudden lack of income or ongoing financial obligations is a life insurance policy, and there are a number of choices available.
Make sure you compare life insurance providers before you make any decisions to ensure that you get the policy most suited to your family.
Before diving in and purchasing life insurance, it is vital to understand exactly what features to look for when comparing the best life insurance companies. There are various types of life insurance that are designed to fit a wide variety of needs. Moreover, some providers offer customizable policies with added provisions known as "riders," which can add valuable benefits.
Our Best Life Insurance Companies Rating
Compare the Best Life Insurance Companies of 2022
| Company | TrustPilot Rating | Standout Feature | Learn More |
| --- | --- | --- | --- |
| Haven | 4.8 ★★★★★ | Immediate decision on eligibility | Compare Quotes |
| | 4.6 ★★★★★ | 100% no medical exam for term life insurance | |
| | 4.8 ★★★★★ | Fully online application | |
| | 4.5 ★★★★ | 10 minute application | |
| | 3.4 ★★★★ | Free medical exam at your home or office | |

Pros
Fast and simple online process

Cheapest online option for people under 40
Cons
No coverage for people over 65 years old

No whole life coverage
Haven Life offers a quick and painless way to apply for term life insurance, and has become a popular choice since it was founded in 2015. While it only offers term life insurance, this focus means that it is able to focus on delivering a quality service with competitive terms and rates. Read our full review of Haven.
Haven Life Visit Haven
Pros
Apply online in minutes

No medical exam required
Cons
Only term life insurance available
Bestow brings the process of buying term life insurance entirely online. With this company, you don't have to go through an agent to buy life insurance or submit to a medical exam. Answer some questions and Bestow will offer you instant quotes for policy options with up to $1.5 million in coverage. There are some limitations, though. Bestow only issues policies to people between 18 and 60 and terms are limited to 10 and 30 years. Read our full review of Bestow.
Bestow Visit Bestow

Pros
Instant decisions

100% digital process from start to finish for coverage up to $3M
Cons
No permanent coverage, only term life
Ladder offers term life insurance online issued by Allianz Life Insurance Company of New York in New York and Allianz Life Insurance Company of North America in all other states and DC. U.S. residents aged 20 to 60 can apply for coverage online and get an instant decision. Ladder's policies are designed to allow users to move their coverage amount up and down by applying online for more coverage or decreasing coverage with a few clicks. Read our full review of Ladder.
Ladder Visit Ladder
Pros:
No medical exams or blood tests required

Same-day coverage on affordable policies from top-rated carriers
Cons:
Ethos offers a simple way to buy life insurance directly without the hassle of going through salespeople or agents. They partner with top-rated carriers and use proprietary software to create a 100% online, ten-minute application to match you with the right policy. They provide whole and term life insurance policies, and more importantly, they don't require any medical exams. Just answer a few health questions online to get started. Read our full review of Ethos.
Ethos Visit Ethos

Pros:
Free medical exam at your home or office

Excellent customer support
Cons:
SelectQuote is a life insurance sales agency that aims to help every individual find a life insurance policy for their situation. SelectQuote gathers your information, sends easily comparable quotes from multiple companies, and helps you through the medical examination, qualification, and confirmation process. Read our full review of SelectQuote.
SelectQuote Visit SelectQuote