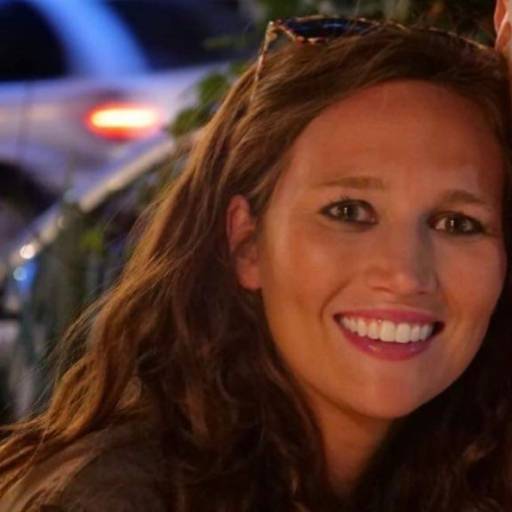 Are you thinking about purchasing life insurance but aren't sure what kind of policy to choose? Choosing life insurance is a big decision, as you want to ensure your loved ones are protected in the event of your passing. But, sifting through all of the policy options can often feel overwhelming. How do you know what life insurance is right for you?
While there are many kinds of policies available, many people opt for 20-year term life insurance, as it offers affordable, long-term coverage with locked-in rates.
A 20-year term life insurance plan guarantees a locked-in rate for 20 years. You'll pay the same premium throughout the term of the plan, and if you pass away while your coverage is intact, your beneficiaries receive a death benefit. The death benefit comes in the form of a tax-free cash payment, which can be used to pay off any of your remaining financial obligations.
For example, let's say you purchased a house with a 20-year mortgage. Then, you opt for a 20-year term life insurance plan. If you pass away before the policy expires, your family will get a death benefit, which can be used to pay off the rest of your mortgage.
How Does 20-Year Term Life Insurance Work?
When purchasing a 20-year term life insurance policy, you will first need to select a coverage amount, also known as a death benefit. You'll also need to choose a beneficiary (or beneficiaries) who will receive the death benefit.
Your beneficiaries can then use the death benefit to pay off any outstanding debts you have after you pass, such as mortgages, car loans, student debt, or everyday bills. The money can also go toward funeral and burial expenses.
The amount of coverage you need to purchase will depend on your financial goals. For example, if your goal is to pay off your home, you'll want to purchase enough coverage to take care of your remaining mortgage balance should you pass away.
Or, if your goal is to provide your beneficiaries with income replacement to help them manage household expenses, then you might want a plan that's equivalent to 10 years of your current income.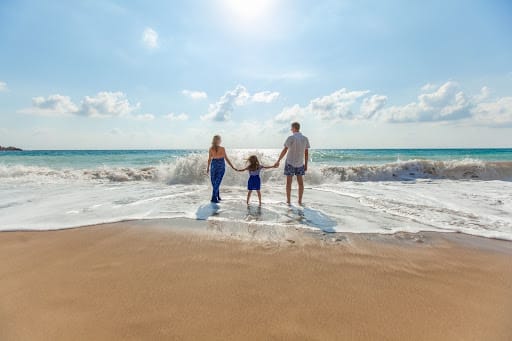 Benefits of 20-Year Term Life Insurance
One of the biggest appeals of a 20-year term life insurance policy is affordability. Additionally, these policies offer locked-in rates, so you'll pay the same premium throughout the whole 20-year term.
This type of policy is also great for those who want to protect their beneficiaries but don't want to pay for a whole life insurance policy with higher premiums. The policy length offers peace of mind, knowing you'll have financial protection during a time in life when your costs may be high, or your children may be in college.
With a 20-year term life insurance plan, you'll rest easy knowing if you have large debts, your beneficiaries will receive a payout that can help cover these debts.
Drawbacks of 20-Year Term Life Insurance
Of course, there are also drawbacks of 20-year term life insurance that you should keep in mind. One major drawback is that a 20-year term life insurance policy only offers temporary coverage. If you outlive the 20-year term, you'll have to purchase a new policy, which will likely come with higher premiums.
Additionally, unlike whole life insurance policies, 20-year term life insurance policies don't come with a cash value beyond the death benefit. With whole life insurance, a portion of your premium payments goes into a cash value account that earns tax-deferred interest at a rate guaranteed by your insurer. The cash value may equal or surpass your policy's face value.
Policyholders of whole life insurance can borrow from the cash value when they need it, they can use it to pay for premiums, surrender the policy in exchange for the cash value, or use it to boost the death benefit. The cash value and its uses are unavailable to term life insurance policyholders.
How Much Does 20-Year Term Life Insurance Cost?
A 20-year term life insurance policy rate typically costs anywhere between $20 and $400. Why such a big discrepancy? This is because there are a number of different factors that can affect the cost of 20-year term life insurance, including:
Age: Generally speaking, young people will get cheaper life insurance rates because they're statistically less likely to die.

Gender: The average American man lives until 73, while the average woman lives until 79. Therefore, women tend to be offered lower premium rates than men.

Lifestyle: Insurance companies will determine your rate by considering your criminal record, occupation, driving history, hobbies, and activities. (For example, if you engage in riskier hobbies like scuba diving or bungee jumping, you may pay a higher premium).

Health status: Insurance companies will look at your height and weight, personal and family medical history, and smoking habits before offering you a rate. Those with serious medical conditions (like heart disease) are considered riskier to insure, so they'll pay higher monthly premiums.

Coverage amount: The more coverage you select, the higher monthly premiums you can expect to pay.
How Much Coverage Do You Need?
You should select a coverage amount that matches any debts or obligations you want to cover. For example, if your goal is to cover your mortgage and you have $100,000 left to pay, you'll want at least $100,000 in coverage.
What Happens if You Outlive Your Coverage?
By definition, the term life insurance policy lasts 20 years. When your coverage expires, your life insurance protection is gone, and you won't have any residual value.
If you want to continue with your coverage, you'll need to purchase a new policy. As mentioned, the cost will be higher, as you'll have lived 20 years longer and therefore will have 20 years less life expectancy.
You may also have the option to convert your 20-year term life insurance policy to permanent life insurance, which usually lasts a lifetime and can build cash value.
Choosing a 20-Year Term Life Insurance Company
Before purchasing a policy, you'll want to spend time shopping around and comparing quotes. While it's tempting to focus solely on the cost, there are other features you want to look for:
Living benefits: Some life insurance companies let you access your own death benefits in the event of a severe illness. You can use this money to pay for medical expenses or other needs.

Guaranteed renewable policy: Some companies let you automatically renew your policy once it expires, albeit at a higher rate.

Conversion options: Some companies let you convert your term policy into a permanent policy. There's typically a deadline for this, so make sure you look into the time window.

Adjustments: Look into whether the company lets you make adjustments to your policy should your life circumstances change. Typically, you can only adjust downward.
Applying for 20-Year Term Life Insurance: Where to Apply
There are several venues available for purchasing term life insurance. These include:
The workplace: Purchasing term life insurance through work can be a good idea, as you may qualify for affordable group rate pricing. However, keep in mind that coverage amounts can be limited.

Online: Shopping for term life insurance online is easy, as you can get multiple quotes with the press of a button.

Working with a financial professional: If you're unsure about the type of policy or the length of coverage you need, you may want to work with a financial professional.
What to Expect When Applying for 20-Year Term Life Insurance
After you've gathered several quotes and found a company you'd like to buy from, you'll fill out an application. You'll want to decide how much coverage you need.
To decide on the coverage, add up all of the expenses you want to cover and subtract any assets your family could use if you pass away. When in doubt, err on the side of more coverage.
After filling out an application, you'll typically speak with a life insurance representative. The company may ask you to sign releases, such as to access your medical records. It may also ask you to do a life insurance medical exam, which typically includes taking your height, weight, blood pressure, and blood and urine samples.
You'll also be asked about your prescription medications, and depending on your age and the amount of coverage you select, you may need to do an EKG and cognitive assessment.
Meanwhile, the life insurance company will do some background research on you. In addition to pulling your medical records, this may include pulling your motor vehicle report and criminal record.
After this research, the company will offer you a final rate, and you can choose to either accept it or keep shopping.
Is a 20-Year Term Life Insurance Policy Right for You?
A 20-year term life insurance policy is an excellent option for those who want to save money and pay premiums at a locked-in rate. It's also a great option to ensure your family members are covered in the event of your passing. However, be aware that if you outlive your coverage, you'll need to buy a new life insurance plan, which will likely come at a higher cost.
The next step is to shop around for policies and request quotes from different companies. Then, you fill out an application and select how much coverage you want. As stated, we recommend erring on the side of too much coverage to be safe. Once your application has been approved, you'll have peace of mind knowing you have solid coverage for the next 20 years.