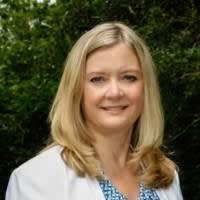 It's easy to put off buying life insurance, even when you know how important it is. The requirement by some insurers that you have a medical exam before you are approved can be just one more obstacle in the way. Scheduling an exam and taking off work can take too much time.
You may also be reluctant to apply for life insurance if you have health issues, assuming you won't be offered a policy anyway, when the life insurance company knows your medical history.
The good news is that some life insurance policies don't require a medical exam during the underwriting process. One of these types of policies may offer the life insurance protection you need.
What is no-medical exam life insurance?
No-medical exam policies are for life insurance you can buy without submitting to a medical exam.
You may still be asked questions about your health and activities, and the insurer may gather information about you online. In some cases you can still be turned down.
How does this differ from standard life insurance?
Typical life insurance issuers require you to take a medical exam before they issue a life insurance policy. It's generally a fairly simple exam by a medical professional that includes taking your blood pressure and weight, listening to your heart and lungs, submitting samples for lab work, and taking other measures of your general health.
The difference with no-exam life insurance is that you skip the exam. You answer some questions about your health and activities, and allow them to access information about you online. With some no-exam life insurance, you're not even required to do that.
What do I lose by getting life insurance without a medical exam?
If you're in excellent health, by not getting an exam, you may lose out on the chance to save on your life insurance premiums or to qualify for higher amounts of coverage. However, life insurance policies that ask you questions and verify your information online can be competitive with policies that require an exam.
In addition, by getting no-medical exam life insurance, you miss an opportunity to get that medical exam you may have been meaning to schedule. Many people have found medical issues, such as high blood pressure, at an exam they had for the purposes of getting life insurance. Although it's easy to think you'd rather not know what's wrong with you, finding problems sooner rather than later can save your life.
What kinds of life insurance can I get without a medical exam?
You can choose from several different types of no-exam insurance. The deal you get will depend on your health history, age, the amount of insurance you need, and other factors. Here are the main types of no-exam life insurance:
Guaranteed issue life insurance.
You've probably seen ads for guaranteed issue life insurance. What's the catch? They're generally small policies—enough to cover funeral expenses and a few bills. They may not pay full benefits if you die from something other than an accident within the first few years. This type of policy is more expensive per dollar of coverage, too. Older adults who don't want to take an exam or answer questions about their health tend to be risky to insure. That means higher premiums.
Simplified issue life insurance.
If you don't mind answering questions about your health, but you really don't want to take an exam, consider a simplified issue life insurance policy. The life insurance application may ask you about your height and weight, recent hospitalizations, and other questions about your medical history. They can also ask about drug, alcohol and tobacco use, and some insurers request access to information such as your prescription drug history and your motor vehicle record. There's no guarantee you'll be accepted for simplified issue life insurance. You'll want to be absolutely honest and forthcoming on your application. Failing to disclose health issues on your application could jeopardize your benefits down the line.
Instant approval life insurance.
If you want to apply online, answer a few questions, and have life insurance as quickly as possible, instant approval life insurance may be for you. Insurers use the power of online data gathering to streamline the process of qualifying you for coverage. You answer basic questions, and the insurer gathers information from your prescription drug history, your previous life insurance applications, and your driving record. Because they can collect and verify your information, the cost of premiums for instant approval life insurance are competitive with those that require a medical exam.
Group life insurance.
If your employer offers life insurance coverage as a benefit, they may provide a modest policy at no cost to you, with no medical exam. Your employer may also offer supplemental life insurance if you want a higher level of coverage. In that case, the insurer may or may not require you to take an exam.
Life insurance policies in the past were often a combination savings program and insurance protection. As you made premium payments on these "whole life policies," you built up value in your account.
Term life insurance policies, which have become more popular in recent years, are for insurance coverage only. If you drop your term insurance coverage at any time, you do not have a residual cash value.
The advantage of term life insurance over whole life insurance is that you can get much higher coverage for the same amount of premiums. In addition, it may be less confusing to make insurance and savings decisions separately, rather than lumping them together into a whole life policy.
Our choice of top life insurance providers of 2021 who don't require a medical exam
If you're in the market for life insurance, you should look for an established insurance company with high customer service ratings and an easy application process. One of these top providers may be right for you:

Ladder strives to provide a painless way to get life insurance coverage, so you have peace of mind. You can:
Apply for term life insurance that can flex as your needs change
Apply online and potentially get instant approval
Get a policy issued by Fidelity Security Life Insurance Company Kansas City, MO (rated A) and Allianz Life Insurance Company of New York (rated A+)
Ladder Visit Site
Bestow offers a 100% online life insurance purchasing experience. You can:
Get quotes in second, and coverage in minutes
Choose from plans ranging from $50,000 to $1,500,000
Pay premiums starting at $10 per month
Bestow Visit Site

HavenLife makes protecting your family's future simple. With HavenLife, you can:
Buy term life insurance and annuities
Get a policy issued by MassMutual, one of the country's oldest and most reliable life insurers
Buy from a company that paid $5.3 Billion combined insurance and annuity benefits in 2018
Haven Life Visit Site
There's no reason to put off getting the life insurance you need, when you can apply online and get financial protection quickly and easily, without a medical exam. The few minutes you spend can help you secure your family's financial future when they may need it most.