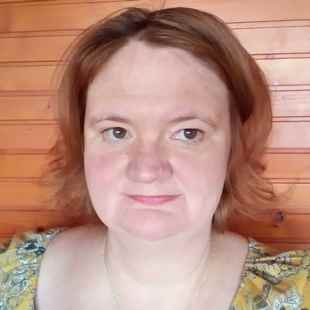 PNC Bank summary
PNC provides loans for new and used cars that are under 8 years old, as well as offering refinancing options on existing leases. Available for purchases made at dealerships and through private sellers, these loans carry a 0.25% rate discount if you set up automatic payments through a PNC checking account. If you take out a loan, you can manage your account through the PNC banking app.
Pros
Rates clearly displayed online
0.25% rate discount on automated repayments
Loans available for private party deals
Cons
Credit score requirements not disclosed
$7 fee for payments over the phone
High minimum loan amount
Online experience
Has learning resources, access to rates, mobile app
5.0
Customer services and support
Multiple ways of reaching lender, wide range of hours
5.0
Loan Types
Offers all loan types
5.0
Repayment Flexibility
Offers flexible repayment plans & the option for special repayment programs
5.0
Eligibility (credit score)
Doesn't cover bad credit
4.0
PNC Bank View Rates
Suitable For?
PNC may be especially suitable for borrowers who wish to arrange a sale through a private buyer as some competitors don't offer this facility. Likewise, it could also be a good choice for those who prefer to manage their finances on the go as you can make payments and set up alerts via the bank's app.
Features
You can use PNC auto loans to purchase new and used vehicles through dealers and private sellers, or to refinance existing leases. As well as traditional loans, the company offers check-ready loans if you have yet to find a vehicle. These essentially give you the ability to shop as a cash buyer. Main loan characteristics include the following:
A 0.25% discount on your rate if you set up automated payments through a PNC checking account
Check ready loans available on 2014-2023 models only
Vehicles must be purchased through eligible dealers
Used vehicles must be under 8 years old
Used vehicles must have fewer than 100,000 miles
The company also offers a Total Auto service that allows you to both find and finance your vehicle through PNC. Powered by TrueCar, this feature enables you to see what others have paid for similar cars and to check dealer offers.
Application Process
You can apply for a loan online, over the phone, or in a PNC branch. The first step is typically to review PNC's loan rates and obtain an accurate value of your vehicle through JD Power.
During the application, you'll need to provide information such as the below:
The dollar amount you'd like to borrow
One form of photo ID (driver's license, state-issued ID, or US passport)
Previous address (if you've been at your current address less than 2 years)
Previous employer details (if you've been with your current employer less than 2 years)
Your income details
The vehicle's VIN (if refinancing)
If you have a co-applicant, this person will also need to provide these details.
Once you've applied, you'll typically receive your decision within minutes. When you close at a PNC branch, you'll receive your check on the same day. If you've applied over the phone or online, your documents will be sent overnight to your home.
Remember that you are responsible for transferring the vehicle's title and placing PNC's lien on the title if you're buying out the lease on an existing loan.
Loan Types and Terms
PNC Loans offers 4 loan types: buying from a dealer, buying from a private party, buying out a lease, or refinancing an auto loan.
The interest rate you pay will depend on the type of loan you take out and start at 2.14% APR.
The following criteria also apply:
Check-ready loan amounts: $7,500-$50,000
Traditional auto loan amounts: $5,000-$100,000
Repayment Options
The following loan terms are available:
12 to 48 months
49 to 60 months
61 to 72 months
You can make payments through mail, money order, online banking, in app, or via PNC's automated payment program. You can also make payments over the phone, but there is a $7 fee for doing so.
If you're having difficulty making your repayments, you should contact PNC to discuss the possibility of setting up an assistance plan.
How Safe Is It?
PNC has several safeguards to protect your data and your money. These include:
Security questions when you enroll in online banking
2-step verification
Optional account activity alerts
A system for customers and partners to report vulnerabilities in the PNC network
There is also a detailed privacy policy on the website.
Help & Support
You can contact PNC by phone, in branch, or through social media. Phone support hours are Monday to Friday, 7am-10pm (ET) and Saturday and Sunday, 8am-5pm. You can contact the company on Twitter Monday to Sunday, 6am-12am.
T: 1-888-PNC-BANK (762-2265)
How PNC Compares
| | | | |
| --- | --- | --- | --- |
| | PNC | Lending Tree | Carvana |
| APR | From 2.14% | From 2.49% | From 3.9% |
| Minimum credit score | Not supplied | None | None |
| Loan amounts | $5,000-$100,000 | $1,000-$300,000 | $1,000-£85,000 |
| Loan term | 12-72 months | 12-84 months | 36-72 months |
| Suitable for | Buying from a private buyer | Comparing several options before making a decision | Purchasing a used vehicle |
Summary
If you're looking for a flexible auto loan, PNC has a great deal in its favor. As well as offering the freedom to buy from a dealer or private individual, it can help you find a vehicle that suits your needs and offers check-ready loans if you're still shopping around. Although PNC does come with a relatively high minimum borrowing amount, this may not be an issue for many borrowers who are keen to benefit from other features such as its 0.25% rate discount and competitive APRs.
Physical Address
249 Fifth Ave, Pittsburgh, PA 15222, United States
PNC Bank View Rates