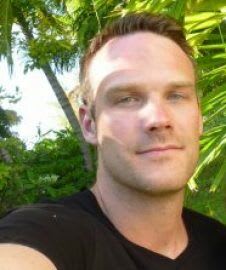 Gravity Lending summary
Gravity Lending is an online marketplace that connects you with other lenders for competitive rates and terms. They focus primarily on auto loans but offer several other options, too. Their application process is fast and easy, and funding happens quickly. If you're looking to refinance your auto loan from the comfort of your home, Gravity Lending may be a very good option for you.
Pros
Rates as low as 1.99%
Fast application process
Simple lending terms
Additional loan protections included
Cons
Not a direct lender
Need to apply for credit to get rates
Gravity Lending
at a glance
Online experience
Good online resources, but no mobile app
4.0
Customer services and support
Multiple ways of reaching lender, wide range of hours
4.0
Loan Types
Offers all loan types
5.0
Repayment Flexibility
Offers flexible repayment plans & the option for special repayment programs
5.0
Eligibility (credit score)
Doesn't cover bad credit
4.0
Suitable For?
Gravity Lending is suitable for those who want a quick and easy process to refinance their auto loan. They work with a variety of other lenders to connect you with competitive rates and terms, based on your credit profile (note: personal and student loans are coming soon).
Features
Gravity Lending offers auto refinancing loans today. Coming soon is the ability to get student loans, personal loans, and home improvement loans. To start, you'll get low rates and the simplest terms on the market. This is because Gravity connects you to a variety of other lenders who compete for your business.
In addition, their process is streamlined (more on this below) and funding happens fast. So essentially, you can refinance your auto loan in a matter of minutes without leaving your couch.
Gravity also offers protection on your loan. First, you'll be eligible to receive Guaranteed Asset Protection (GAP) which typically pays the difference between the cash value of your vehicle and what's owed to the lender if you have a total loss. You'll also be eligible for a Vehicle Service Contract (VSC), which is like a warranty but is more of an agreement to pay for specific repairs to your vehicle if needed. Finally, Gravity offers Depreciation Protection, which helps cover the value of your car where GAP protection can't.
Gravity Lending Highlights:
Fast application and lending process
Excellent rates and lending terms
Expedited funding
Additional protection
Multiple loan options
A+ Better Business Bureau rating
Application Process
The application process with Gravity Lending is easy, and there are four steps you need to take:
Contact information. You fill out your basic contact information such as your name, email, and phone number.
Loan request information. Enter your vehicle make, model, and year, as well as mileage, estimated payoff amount, and VIN number (optional).
Applicant information. Fill out a loan application with your detailed information, such as your date of birth, Social Security Number, residential information, and employment information.
Disclosures and submit your application. The final step is to read their disclosures and give Gravity Lending permission to run your credit, at which point you'll be presented with loan options if you're approved.
The entire process takes about 5 minutes, assuming you have the information mentioned above handy. The initial pre-approval is based on a soft pull of credit, intended to make sure you like the offers before a hard credit inquiry is run.
Loan Types and Terms
Gravity Loans connects you to other lenders for competitive rates and loan terms. Because of that, they don't list specific loan terms on their site. Regarding loan types, their main product is an auto loan - which you can get for as low as 1.99%. You're also able to apply for a home improvement loan and coming soon is the ability to get student loans and personal loans.
Gravity Lending doesn't list specific lending requirements, either, since they're a marketplace and each lender they work with will have their own lending requirements. However, you will have to enter your employment information, housing information, and your credit will be reviewed -- which will all ultimately determine the rates and terms you're offered.
Repayment Options
Since Gravity Lending is a lending marketplace, they do not list specific loan repayment terms. That will be determined by the individual lender you go with.
How Safe Is It?
Gravity Lending is about as safe as any other online lender. While they can't entirely prevent malicious attacks and hacking, they do take every measure they can to protect your secure information. Your information is safeguarded through encryption and firewalls to prevent unauthorized usage. Also, only those who need to see your information will (i.e., lenders willing to give you a loan).
Help & Support
Gravity make it easy to contact them in a variety of ways. First, you can contact them directly by calling 877-822-8404. You can also contact them on social media, including LinkedIn, Facebook, Twitter, and Instagram. Available Monday - Friday 8:00am - 6:00pm.
How Gravity Lending Compares


Gravity Lending
LendingTree
APR
From
1.99%
From
from 2.49%

Minimum credit score
600
None
Loan amounts
Up to $100,000
Up to $300,000
Loan term
25 - 84 months
Varies
Suitable for
Fast & easy auto loans
Multiple loan options
Summary
Overall, we're impressed with Gravity Lending. They're a newer company (founded in 2015), but already have a stellar rating with the Better Business Bureau and excellent customer reviews. If you're looking purely for an auto loan and you want a fast and easy process, Gravity Lending is a great choice.
Physical Address
3432 Greystone Dr, Ste 200
Austin, TX 78731