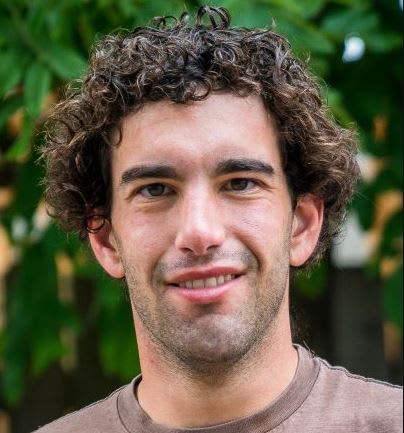 Caribou summary
Caribou is a secure, digital platform that makes it easy to refinance your auto loan. The company works with many national and local lenders to help you find a suitable rate and does all the work of coordinating your refinance. It doesn't impact your credit score to check your rate, and you can complete the application process online. Caribou refinances most cars, trucks, and SUVs but does not offer loans for motorcycles or commercial vehicles.
Pros
Pre-apply and check your rate in minutes
Loans up to $150,000
A+ BBB Rating
Cons
$399 origination fee
Late fees vary by lender
Online experience
Has learning resources, access to rates, mobile app
5.0
Customer services and support
Multiple ways of reaching lender but limited hours
4.0
Loan Types
Offers multiple loan types
3.0
Repayment Flexibility
Offers multiple repayment plans- but no special repayment programs
4.0
Eligibility (credit score)
Doesn't cover bad credit
4.0
Caribou Visit Site
Suitable For?
Caribou is most suitable for car owners who are looking to refinance with the lowest possible rates. It partners with dozens of local and national lenders to bring you competitive rate offers and loans up to $150,000. While the most suitable rates are reserved for borrowers with excellent credit, Caribou allows you to add a co-borrower to improve your offers. Caribou is available in 45 states.
Features
Caribou only offers auto refinance loans, not loans for vehicle purchases. Too many people ended up with a rough deal on their initial car loans, and have felt powerless to change that. At Caribou, refinancing your auto loan is a simple, transparent process. Their dedicated customer support and partnerships with top local and community lenders, bring customers great rates to lower monthly payments. This ultimately saves customers an average of $100 per month on their car payments with interest rates as low as 2.32%. You can easily prequalify for multiple offers to compare from different lenders before deciding on a loan.
See rates without a credit check or social security number
Compare offers from multiple lenders
Fully online application
Customers save an average of $101 per month
Application Process
To get started with Caribou, enter information about yourself, your vehicle (including the VIN), and your credit score in the online pre-application. You don't need to enter a social security number or agree to a credit check. Caribou will find rate offers from multiple lenders and allow you to easily compare monthly payments.
If you find an offer you like, you can complete the application process online in less than 30 minutes. Caribou allows you to easily upload supporting documents like paystubs. And, depending on your offer, you may have the option to add an extended vehicle protection policy to your loan.
Loan Types and Terms
Caribou offers auto refinance loans up to $100,000 with rates as low as 2.32% interest. Note that all loans carry a processing fee of $399, regardless of the size of your loan, but is more than made up for by the savings generated.
Minimum credit score of 580
Minimum annual income of $24,000
Allows co-borrowers
Not available for motorcycles or commercial vehicles
Repayment Options
Caribou loans come with terms from 24-84 months You can compare loan offers to choose the term that's right for you.
How Safe Is It?
Caribou partners with Equifax and Carfax to ensure the loan offer process is as straightforward as possible. In addition, the company uses DocuSign for document processing, and the online application is secured with SSL encryption. Caribou is accredited by the Better Business Bureau and has an A+ rating.
Help & Support
If you need help with your auto refinance, Caribou offers support by phone and email from 9 am–9 pm (ET) Monday–Thursday and 9 am–7 pm Friday. Keep in mind that your loan is arranged through a third-party servicer, so you will need to contact your loan provider directly for questions about payment.
Phone: 1-877-445-0070
Email: contact@gocaribou.com
How Caribou Compares
| | Caribou | RateGenius | MyAutoLoan |
| --- | --- | --- | --- |
| APR | 2.32% | 1.99% | 1.89% |
| Minimum credit score | 580 | 550 | 575 |
| Loan amounts | $10,000–$100,000 | $12,000–$100,000 | $5,000–$99,000 |
| Loan term | 24–84 months | 24–84 months | 24–84 months |
| Suitable for | Auto refinancing with low rates | Borrowers with poor credit | Lower monthly payments |
Summary
Caribou streamlines the process of refinancing your auto loan and makes it easy to get the lowest possible rate. You can compare offers from multiple lenders without a credit check and without submitting your social security number. If you want to go ahead with an offer, you can complete the application process easily online. Caribou offers loans up to $100,000 and saves customers an average of over $100 per month on car payments.
Physical Address
Caribou, 1717 Rhode Island Ave, NW Suite 500, Washington DC 20036
Caribou Visit Site
Disclaimer
APR is the Annual Percentage Rate. Your actual APR may be different. Your APR is based on multiple factors including your credit profile and the loan to value of the vehicle. APR ranges from 2.32% to 36.00% and is determined at the time of application. Lowest APR is based on loan amount of $45,000 and is available to borrowers with excellent credit and only in certain states. Advertised rates and fees are valid as of 8/5/2022 and are subject to change without notice. Lowest rate of 2.32% APR only available with a 36-month repayment term. Insurance savings will not result from lower APR.