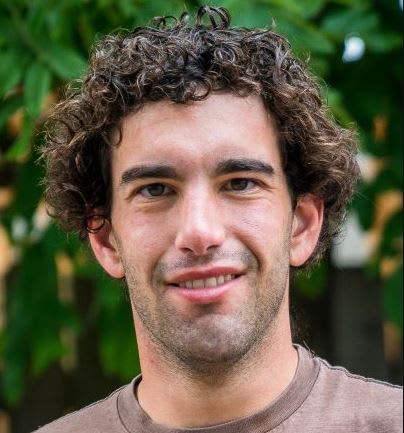 CuraDebt summary
CuraDebt is a tax relief company that can help you negotiate a payment plan with the IRS or state tax agencies and potentially reduce the amount you owe. The company can help with unpaid taxes, business taxes, tax liens and wage garnishment, and audits. CuraDebt offers a free consultation and flat-fee pricing for its services. The company also has a written refund policy, which provides additional peace of mind.
Pros
Addresses a range of tax issues
Free initial consultation
Written refund policy
Member of professional tax relief organizations
Cons
Fees can be up to 20% of debt
Doesn't include a dedicated account manager
CuraDebt at a Glance
| | |
| --- | --- |
| Tax types | Federal & state |
| Minimum debt | $10,000 |
| Repayment terms | Varies by situation |
| Discovery fees | $950 (for debt up to $25,000) |
| Installment agreements | Yes |
CuraDebt View Rates
Why Go with CuraDebt
CuraDebt is a comprehensive tax relief agency that can help with many of your state and federal tax problems. The company helps you along the tax relief process: from helping you negotiate an installment plan, making an offer in compromise, and lifting any liens or wage garnishment that are levied against you.
We especially like that CuraDebt offers a free initial consultation. That allows you to get a sense of what the company can do for you before you commit. On top of that, CuraDebt offers a flat fee structure, so you know right from the start how much your tax relief will cost.
Throughout the tax relief process, CuraDebt provides you with access to CPAs and tax attorneys. Although you don't get a dedicated account manager, you can get in touch at any time and have access to an online portal to view updates on your case.
CuraDebt is a member of the US Chamber of Commerce, the American Fair Credit Council, the International Association of Professional Debt Arbiters, and the National Association of Tax Resolution Companies. The company also has an A+ rating with the Better Business Bureau, although it is not BBB-accredited.
What's Offered
Offers in compromise
Installment agreements
Prevent levy & seizure
Wage garnishment & tax lien releases
Tax audit defense
Payroll tax resolution
File unfiled tax returns
Amend prior returns
Fresh start program
Currently not collectible
Pricing
CuraDebt's pricing varies based on your tax issue and the size of your debt. If you have less than $25,000 in debt, the company charges an initial discovery fee of $950 and then may charge up to 20% of the value of your debt if you decide to proceed with your case. If you have more than $25,000 in tax debt, CuraDebt may charge a higher discovery fee (pricing varies by the size of your debt).
Importantly, CuraDebt quotes a single flat fee after the discovery process so that you know exactly what your tax relief plan will cost. In addition, CuraDebt offers a written refund policy so you have recourse in the event that your tax case does not work out as planned.
Suitable For?
CuraDebt is suitable for people with at least $10,000 in tax debt. The company deals with both federal and state taxes, and has experience with a range of common tax debt situations. CuraDebt can even help you craft a custom tax relief plan if you have an unusual situation.
Security
CuraDebt encrypts all personal information on its website using SSL. In addition, the site is monitored by TrustGuard to protect against malware.
Help & Support
CuraDebt offers support by phone and email from 9:00 am to 8:00 pm Monday to Friday and 10 am to 2:00 pm Saturday ET. In addition, all clients get access to an online portal where you can view the status of your case and upload any necessary documents.
CuraDebt manages all tax debt relief services in-house and provides you with access to CPAs and tax attorneys. However, note that you are not assigned a dedicated account manager for your case.
Address
CuraDebt, 4000 Hollywood Blvd. Suite 555-S, Hollywood, FL 33021
Contact Details
Phone: 1-877-850-3328
Email: counselors@curadebt.com
CuraDebt View Rates