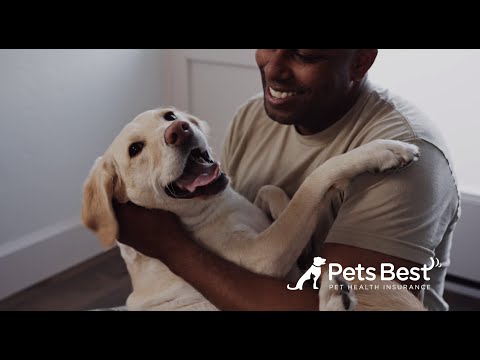 What's Covered?
Because Pets Best has a wide range of different plans, certain expenses, such as medical evaluations, are only be covered by certain packages. With the exception of the budget accident-only policy, all Pets Best policies will cover these costs:
Illnesses including cancer, diabetes, allergies, and cruciate ligament injuries
Skin and ear infections
Hereditary and congenital conditions
Emergency care, hospitalization, and surgeries
Dental issues
Prosthetics and wheelchairs
Insurance Plans & Pricing
Pets Best offers three different core service packages: Essential, Plus, and Elite. There's not a massive amount of difference between them as all three can be used to pay for costs such as emergency room visits, medications, and surgeries. However, the Plus plan also provides coverage for veterinary exam fees. The Elite plan goes a step further with coverage for rehabilitation, acupuncture, and chiropractic treatments.
Pricing varies based on your location, your pet's characteristics, your chosen deductible, reimbursement percentage, and annual limit. When we requested a quote for our female, mixed breed puppy with a $250 annual deductible, 90% reimbursement rate, and no coverage limit, Pets Best quoted us $32.48 per month for the Essential Plan and $39.65 for the Elite package.
By contrast, with the same plan setup, Pets Best quoted between $44.31 and $54.09 per month to protect our 10-year old American short-hair cat. It's worth noting that your premiums will be dropped by 5% if you insure more than one pet.
Pets Best also has a fixed-rate accident-only plan. This costs $6 per month for cats and $9 per month for dogs, regardless of age or breed.
What's more, you can add wellness protection through Pets Best with two add-on policies: $16 per month EssentialWellness plan or the $26 per month BestWellness supplement. These extra subscriptions have no deductible and can be used for costs such as flea prevention, vaccination, and microchipping.
What's Not Covered
No Pets Best plan will reimburse you for expenses related to pre-existing conditions or non-medical costs like special diets. Also, Pets Best won't pay for problems generated by preventable conditions where a vet has previously advised you to take measures to avoid something turning into an issue.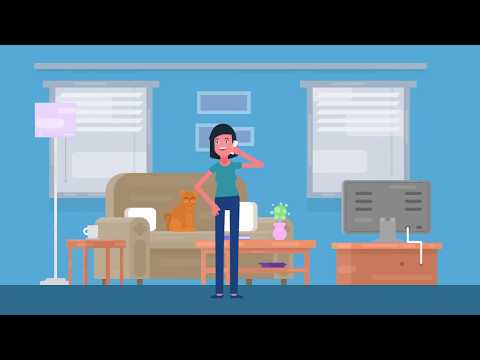 Waiting Periods
Pets Best stands out from competitors thanks to its waiting periods which are some of the shortest in the industry. Three days after taking out your policy, you can make accident-based claims, and illness-related expenses can be claimed after two weeks. Most competitors, like Spot, have two-week waiting periods for all claim types.
However, Pets Best does make you wait longer for costs associated with cruciate ligament conditions. The waiting period for these expenses is six months.
Coverage Limits
With all Pets Best plans, you can choose between unlimited coverage or a $5,000 annual limit. If your pet encounters any major medical issues, you could easily face over $5,000 in costs in a given year, so many Pets Best customers are better off with the unlimited option.
Reimbursement and Deductibles
When you take out a Pets Best policy, you can choose between a 70, 80, or 90% reimbursement rate and an annual deductible of $50 to $1,000. The deductible is what you'll pay out of pocket every year for treatment before your policy kicks in.
Let's say you have a labrador insured with Pets Best on an Essential policy with an 80% reimbursement rate and a $500 deductible. If your pet requires an emergency $700 surgery at the start of the year, you'll get $160 towards the cost. However, if $1,800 worth of medication is required later in the same year, Pets Best will reimburse you $1,440 because you've already paid your deductible.
Claims and Service
Filing a claim through Pets Best is extremely easy thanks to the helpful online portal. All you need to do is fill out a short claim form and attach it along with photos of paid invoices and proof of payment, such as a credit card receipt.
If you have any problems entering a claim, you can get in touch with the Pets Best customer care team over the phone or via live chat. Agents are available from 5 AM to 7 PM MST Monday to Friday and on Saturday mornings.
What You Might Like
Lots of Pets Best clients enjoy the pre-authorization system for claims of more than $500. This can give you peace of mind that the cost of a major procedure will be reimbursed before you decide to go ahead with it. All you need to do is submit a few documents, including an itemized estimate and your pet's medical records, to get pre-authorization.
What Pets Best Could do Better
A downside of Pets Best is that the platform excludes parasites, pre-existing conditions, and preventative procedures from its coverage. Unfortunately, few insurers are willing to pay for costs relating to pre-existing conditions, but some alternative providers do have packages that cover parasitic infections and preventative treatments.
Contact Details and Address
You can reach Pets Best on the phone at 1-877-738-7237 or by mail at:
Pets Best
2323 S. Vista Ave. Ste. 100
Boise, ID 83705
How Pets Best Compares
| | Pets Best | ASPCA |
| --- | --- | --- |
| Waiting period | 3 - 14 days | 14 days |
| Reimbursement rate | 70% - 90% | 70% - 90% |
| Annual deductible | $50 - $1,000 | $100, $250, or $500 |
| Coverage limit | $5,000 or unlimited | $5,000 or unlimited |
Pets Best Visit Site
Bottom Line
Cat and dog owners wishing to make sure the needs of their beloved pets are taken care of are sure to love Pets Best. Claim pre-authorization along with limit-free policies mean, once you've subscribed to Pets Best, you can rest easy in the knowledge that you won't be left with a huge bill if your pet requires emergency treatment. Do keep in mind, however, that the Pets Best core plans don't cover any wellness treatments or pre-existing conditions.
To compare more financial products and read more guides and reviews, visit BestMoney
Disclosure
Pet insurance offered and administered by Pets Best Insurance Services, LLC is underwritten by American Pet Insurance Company (APIC), a New York insurance company, or Independence American Insurance Company (IAIC), a Delaware insurance company. Please visit www.americanpetinsurance.com to review all available pet health insurance products underwritten by APIC. IAIC is a member of The IHC Group, an organization of insurance carriers and marketing and administrative affiliates, please visit www.ihcgroup.com for additional information. Please refer to your declarations page to determine the underwriter for your policy. Each insurer has sole financial responsibility for its own products.