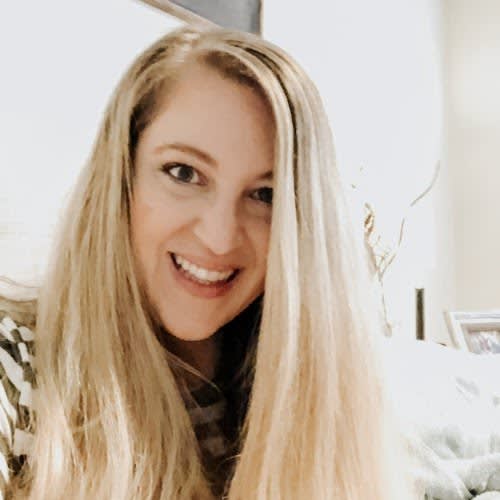 Just like their owners, pets get sick sometimes. It's important for pet lovers to be knowledgeable about common health issues that can possibly affect their furry friends. Learn about the 7 most common pet-related health problems below.
You would do anything for your pet, but that doesn't mean you have to let a trip to the veterinarian derail your financial security. In 2020, pet lovers are expected to spend over $30B in the U.S. alone for vet care.
While you can't prevent every pet disease and injury, you can be prepared for them. It's important to know which common health problems your pet is susceptible to and how to afford the best care to get them back on their paws again.
Keep your pet covered from nose to tail with these top pet insurance providers:
Low-cost full coverage
Up to 90% reimbursement


Get Quote

Customizable plans
70% - 90% reimbursement

Get Quote

1. Heartworm
Both dogs and cats can get heartworm if bitten by an infected mosquito, though cats are not as susceptible to the disease as canines are. The FDA recommends that pets get tested and treated for heartworms yearly, especially since it can take years for you to see signs of infection. Veterinarians can prescribe regular preventative chewables for pets or administer a yearly injection that keeps the disease away.
2. Ticks and Lyme Disease
Ticks are parasites that can attach to any living host, especially dogs and cats, and cause infections and diseases, such as Lyme Disease. If left untreated, Lyme Disease can cause serious health issues. The best treatment is preventative. A topical ointment will help repel ticks, fleas, and mosquitos and all of the unwanted health problems those bugs carry.
Spot which is a pet insurance recommended by Cesar Millan, reimburses pet owners 70-90% of the veterinarian bill for injuries and preventative care. The preventative care add-on can help pet owners save hundreds on treatments, such as heartworm medication and flea and tick topical ointment.
3. Cancer
Just like in humans, cancer is becoming a growing concern in aging pets. Cancer affects each animal differently, but if you notice that your pet has a lump, legion, or is acting differently, it is time to seek veterinarian help. There are many treatments available for pets, including chemotherapy, which can help delay the spread and effects of cancer.
However, pet cancer treatment is expensive. According to Dr. David Vail, a veterinary oncologist quoted by CBS News, an initial cancer diagnosis can cost between $1,000 and $2,000, with chemotherapy costing between $3,000 and $5,000.
Many pet insurance won't cover animals with pre-existing conditions, such as cancer. This is why it is important to get pet insurance before you think you would need it. Pets Best offers Complete Coverage for expensive pet health issues like cancer, hereditary conditions, and dental disease.
Keep your pet happy and healthy - without breaking the bank! Get your pet covered with Pets Best
Pets Best Visit Site
4. Arthritis
When your dog or cat starts showing signs of arthritis, it is not a single, fixable disease. Instead, arthritis shows itself in pets through joint pain or joint disease that makes it painful and difficult for your pet to walk and enjoy life.
Older animals are more susceptible to arthritis problems. The breed and size of the animal also play a big role in their likeness to get arthritis. Veterinarians can help ease joint pain and prolong your furry friend's good health with hydrotherapy, diet consultation, and non-steroidal anti-inflammatories.
5. Obesity
While you might think your pug's pudge is adorable, obesity in pets is a serious and growing problem. Obesity in cats can lead to other serious health ailments like cancer, diabetes, heart disease, and hypertension. Similarly, obese canines will experience more diseases and a shortened life span due to excessive weight. Veterinarian Centers of America report that about 25-30% of the general canine population is obese even though it is preventable.
While the cure for obesity might seem straightforward—just reduce your pet's food—it isn't that simple. Reducing your pet's food rations can lead to other issues, such as malnourishment if done without the supervision of a vet. A veterinarian can help with diet consultations and check to make sure your pet doesn't have other underlying health conditions causing the pounds to pile on.
6. Allergies
Pet allergies are very common and can range in cause and complications. Many pets will suffer with skin issues, such as hair loss, itchy skin, rashes, and hives. Other pets might show allergy symptoms through coughing, sneezing, and runny eyes and nose. Allergies can occur for a multitude of reasons, including flea bites, environmental sensitivities, or issues with their food. A visit with the vet can help pet owners narrow down what is making your cat or canine so itchy and miserable.
Pets Best Insurance offers coverage for on-going illnesses such as diabetes and allergies, as well as pet coverage for accidents, surgeries, and pet ER visits. Pet owners have more flexibility when it comes to choosing their desired level of coverage, and most accidents and illness costs are covered 70-90%. Additionally, pet owners can add multiple pets to the plan and save.
Get your vet bills covered with Spot pet insurance!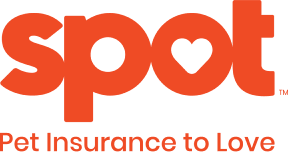 Spot Pet Insurance Visit Site
7. Urinary Tract Infection
Pet urinary tract infections, UTIs, are caused by a build-up of bacteria in your pet's urinary tract. While UTIs are easy to spot—the most common signs being painful cries while urinating or urinating more frequently or in inappropriate places—the cause of the UTI isn't as easy to spot. A UTI can be a one-time incident or the result of a bigger health issue, such as prostate disease, kidney stones, or cancer or tumors in the bladder.
Whether your best friend barks or meows, to say you love them is an understatement. Keeping your pet healthy should be at the top of your list, and for many common pet ailments, prevention is the key. Diet and regular exercise are great tools to help your pet live the longest, healthiest life possible. Regular visits to your veterinarian are also essential to prevent and treat ailments before they become bigger problems.
Bottom Line
Most pet insurance plans start at $20 per month, depending on the pet and coverage plan. This affordable coverage can be for regular pet visits, preventable care, and for accidents and illnesses. Knowing you won't have to pay a fortune every time you visit your vet makes it easier to make regular checkups and preventative care a priority.