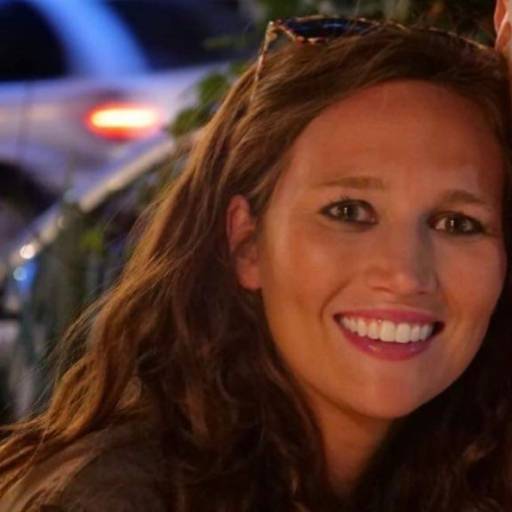 If you spend more money than you have in your checking account, you'll wind up with a negative balance. Your bank will then need to cover the costs, and you'll have to pay an overdraft fee. Luckily, many financial institutions offer overdraft protection. This protection enables you to avoid fees whenever your checking account balance is negative.
Overdraft fees typically cost up to $35, and they're one of the most common and expensive checking account fees. It's possible to be hit with multiple overdraft fees in one day. The limit on the number of overdraft fees charged in a day varies from bank to bank, but typically, it's capped at four. This means you could pay over $100 in overdraft fees in a day if you're not careful.
What is overdraft protection, and how does it work? Read this guide to learn everything you need to know.
Overdraft Protection: What Is It?
Banks and credit unions offer overdraft protection as a service to their customers. This service prevents customers from being penalized for overdrawing money from their checking or savings accounts.
Overdraft protection lets your transactions go through even when you don't have sufficient funds in your account. Typically, financial institutions charge a fee for overdraft protection.
If your checking account goes into the negative and you don't have overdraft protection, your transactions may be declined. For example, your debit card may be declined at the store, your wire transfer may not clear, or your checks may bounce.
If this happens, your bank may charge a non-sufficient fund fee. These fees typically range from $25 to $35. However, there are other potential consequences, such as late fees, merchant fees, account cancelations, coverage cancelations, or gaps (in the case of a missed insurance payment).
Not to mention, having your payment declined can also be embarrassing, and it can lead to more financial issues. As these fees pile up, you'll have more trouble getting out of the hole in your checking account. Overdraft protection is the best way to ensure you avoid these fees altogether.
How Does Overdraft Protection Work?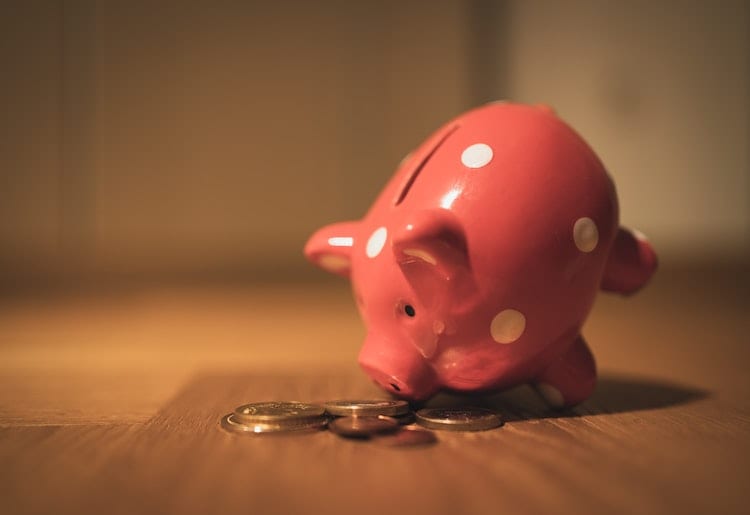 Without overdraft protection, transactions with insufficient funds to cover them will be returned unpaid. For example, your check will bounce, or your debit card transaction will be declined. After this, your bank will charge an overdraft fee.
However, if you have overdraft protection, an automatic, pre-approved loan will be transferred to your account any time you are overdrawn, whether it be a checking or saving account. As soon as overdraft protection is triggered, your linked account will be charged a fee to cover the shortfall.
Some banks offer fixed monthly fees for overdraft protection. However, more banks are starting to offer the service for free.
Types of Overdraft Protection
Banks and credit unions offer several kinds of overdraft protection. Here are the different types available:
Opt-in overdraft protection
Most banks offer opt-in overdraft protection. With this type of protection, your bank will charge you a fee for protection in exchange for covering your overdraft charges.
Credit cards
Some financial institutions enable customers to link their checking accounts to their credit cards. Instead of paying a fee when you enter your overdraft, your credit card will be charged.
To access this service, your credit card and checking account must usually be from the same bank. While this is a convenient option, keep in mind that credit card interest rates can be high, so make sure to pay off your card balance before the end of the month to avoid interest fees.
Linked bank account
You may also have the option to link your checking account to another bank account for overdraft protection. Then, when you go into your overdraft, your bank will transfer funds from the linked account to make up the difference.
Your bank will usually charge a small transfer fee for this service.
Credit line
Some banks also enable you to open an overdraft line of credit, which means your bank will transfer funds into your checking account to cover the overdraft. You'll then have to pay interest on the amount you are overdrawn until you get your account balance back to zero or more.
While this is also a convenient option, keep in mind that you may be subject to a hard credit check to determine your eligibility, which can negatively impact your credit score.
Signing Up for Overdraft Protection
Most banks let you sign up for overdraft protection when you open a checking account. Depending on what your bank offers, you may be able to select what type of protection you want from the list above.
Some banks enable you to automatically decline any transaction that would cause your account to be overdrawn and lead to an overdraft fee. And, some banks offer grace periods to replace your funds before being hit with an overdraft fee.
All the protection options above come with fees, which usually range from $0 to $12 per occurrence.
Pros and Cons of Overdraft Protection
Here are the main pros and cons of overdraft protection to keep in mind:
Pros:
Transactions go through

Funds are available in emergency situations

Avoid embarrassing situations

Avoid late fees and penalties

Avoid bouncing checks
Cons:
Interest charges

Extra fees

Only a temporary solution

Can encourage overspending
How to Avoid Overdraft Fees
Avoiding overdraft fees can help you save money. And luckily, it's easy to avoid these fees with a bit of planning. Here are some ways to prevent overdraft fees:
Sign up for account alerts
If you have access to mobile banking, you can often sign up for account notifications via email or text. We recommend taking advantage of this service by creating alerts such as low-balance alerts and payment reminders, as it can prevent you from needing overdraft protection.
Stay informed
Familiarizing yourself with your bank's rules and regulations can help you to avoid overdraft fees. Take time to learn the fees your bank charges, when they charge them, and any other fine print you need to know.
Act quickly
If you respond quickly, your bank may act in goodwill and not charge you any fees. As mentioned, some banks offer grace periods, which let you transfer money into your account after you've entered your overdraft, to avoid a fee. However, the grace period usually only lasts for one to two business days, so you'll need to move fast to get money into your account.
Find a new bank
While it may seem dramatic, finding a new bank is the best option if you don't like how your current bank handles overdraft fees and protection. When searching for a new bank, make sure to look into how much you can go into your overdraft without incurring a fee, whether or not there's a grace period, and if there are any available overdraft protection plans.
How to Avoid Entering Your Overdraft Altogether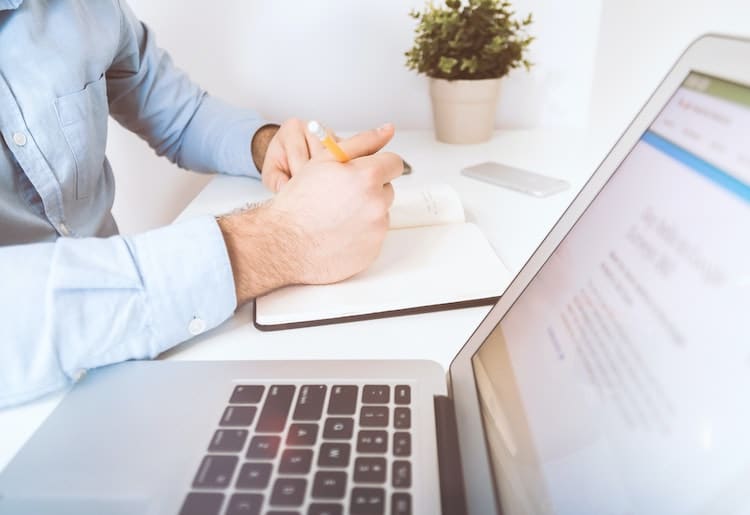 While avoiding overdraft fees can help you save money, you should always aim to avoid being overdrawn altogether. Here are some things you can do to prevent an overdrawn checking account:
Keep a buffer in your checking account
It's always a good idea to keep some extra money in your checking account, as this will help you create a buffer to avoid a negative balance. While it may feel unnecessary to have the extra money in your checking account, it's one of the best ways to protect yourself. If you have trouble keeping a buffer in your checking account, you may want to create a budget
Track your spending
Keeping tabs on your checking account is the best way to prevent overdraft fees. The more you're in sync with your balance and spending, the easier it is to avoid these fees. We suggest downloading your bank's mobile app and checking your balance every few days.
Tracking your balance also helps you think twice before making a purchase. Also, make sure to account for transactions that have yet to be cleared, especially as your balance nears zero.
Overdraft Protection FAQs
Is there a limit to overdraft fees?
There are no federal laws specifying the maximum amount a bank can charge in overdraft fees. However, banks are required to disclose any potential fees when you sign up for your account.
Is overdraft protection mandatory?
No, overdraft protection is not mandatory.
Can your bank refuse to cover overdrafts?
Banks are not required to offer overdraft protection. Even if you opt-in for overdraft protection, your bank is not required to pay for transactions that fall outside the rules of your agreement.
Conclusion
Overdraft protection is an excellent option for those who often find themselves overdrawn in their checking accounts. It also provides extra padding for those who frequently have low checking account balances.
While there are some steps you can take to avoid being overdrawn, such as keeping extra money in your account and tracking your spending, overdraft protection is the only way to ensure you won't fall victim to overdraft fees.
If you don't already have overdraft protection, we recommend speaking to your bank about your options. If no overdraft protection is available, it may be time to start searching for a new bank!
References:
https://www.investopedia.com/terms/o/overdraft-protection.asp
https://www.cnbc.com/select/what-is-overdraft-protection-and-how-does-it-work/
https://www.helpwithmybank.gov/help-topics/bank-accounts/nsf-fees-overdraft-protection/overdraft-protection-programs/overdraft-protection.html
https://www.forbes.com/advisor/banking/checking/understanding-checking-account-overdraft-protection-and-fees/