Rewire summary
Rewire is changing the way expats and foreign workers in Britain send money back home. For many people, getting a British bank account and remitting money back home can be a long and painful process. But thanks to Rewire, it's now super easy to get an account and send money home to any of the following countries: China, Ghana, India, Kenya, Nepal, Nigeria, Philippines, Sri Lanka, and Thailand.
Pros
Free British IBAN account
Customer support in your language
Free international prepaid Mastercard
Cons
Limited number of currencies
New service with few customer reviews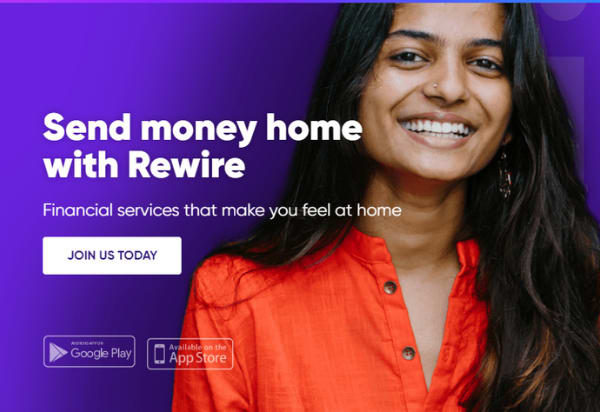 Rewire Fees and Rates
With Rewire, what you see is what you get. It charges a flat 1% fee on all transfers, with no markup and no hidden fees. It doesn't get any simpler than that. Plus, your first transfer is free.
Let's say you want to transfer 1,000 pounds to the Philippines and the current exchange rate is 1:62. Your recipient in the Philippines would receive 61,380 PHP, i.e. 62,000 PHP minus a 620 PHP fee. Compared to other money transfer services, this is about as low a fee as you can expect to find on the market.
Funds can be sent from GBP to 9 currencies:
Chinese yuan (CNY)
Ghanaian kedi (GHS)
Indian rupee (INR)
Kenyan shilling (KES)
Nepalese rupee (NPR)
Nigerian naira (NGN)
Philippines peso (PHP)
Sri Lankan rupee (LKR)
Thai baht (THB)
How Does It Work?
Rewire has successfully broken money transfers down to the bare essentials, ensuring you spend as little energy and money as possible remitting money abroad.
There are 3 steps involved to moving money with Rewire:
Open a free account. Enter your details (name, phone number, email address, password) and verify your identity (by entering the 6-digit code sent to your phone), and you're all set.
Transfer money. Rewire lets you send money using bank transfer (with your regular bank account or Rewire IBAN account) or credit/debit card (your own credit card or the one issued to you by Rewire).
Wait for funds to arrive. You can choose to have the funds deposited in the recipient's bank account or picked up in cash. Notification is sent to your Rewire mobile app when the funds are delivered.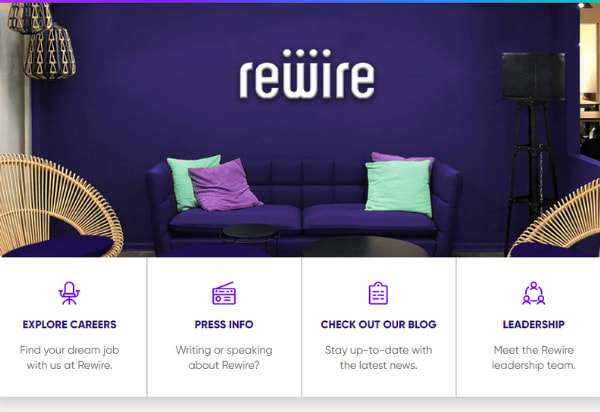 How Long Does It Take?
With payment to a nominated bank account, the funds can arrive any time from 10 minutes to 2 business days from the moment you make the transfer.
With cash pick-up, the funds should arrive the same or next day.
Either way, you can track each transfer on your Rewire mobile app to see how long it will take to be processed and get a notification when it is successfully delivered.
Rewire Top Highlights
Free UK IBAN account
Free prepaid Mastercard debit card
Free Rewire mobile app (iOS and Android)
The most unique thing about Rewire is the free UK IBAN account. Many people who arrive in Britain discover to their surprise that it is difficult to get a bank account. Rewire solves this problem by instantly giving you a UK IBAN account that you can use exactly as you would any other bank account. You can ask your employer to deposit your salary into your IBAN account and use the account to withdraw cash or transfer money overseas.
Likewise, the free prepaid Mastercard debit card acts just like a debit card from a regular bank. Just load money onto the card whenever you want to purchase something, pay a bill, or transfer money.
Customer Support
Unlike other money transfer services, Rewire actually offers customer support in your language. By that, we mean, it offers local customer service to expats living in the UK. Speak Chinese, Tagalog, Hindi, or another foreign language? Rewire has you covered.
Rewire's customer service operates 7 days per week. Communication options include: phone, Viber, Messenger, Whatsapp, live chat, and email. The Rewire website also has a helpful FAQ and Community section where you can get answers to commonly asked questions.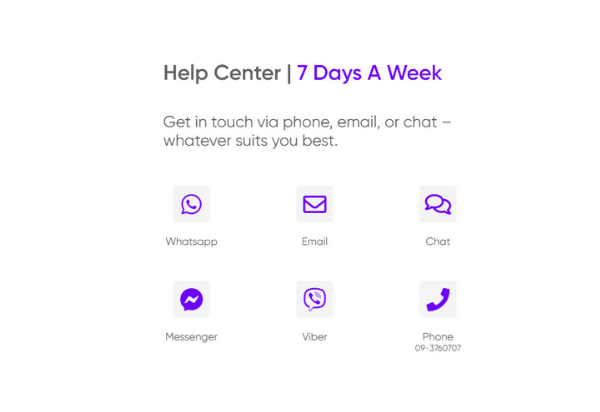 Privacy and Security
According to a Rewire statement, all its activities are recorded and monitored by financial institutions in Britain. During the application process, Rewire will ask you to verify your identity. It does this in order to comply with UK and international rules and regulations regarding money remittance.
Bottom Line
This is a much-needed money transfer service that makes life easier for millions of expats and foreign workers living in the UK. Most other money transfer companies assume users have access to regular bank accounts. Rewire understands that isn't always the case, and provides an easy solution: a free UK IBAN account plus cheap money transfers to multiple destinations.