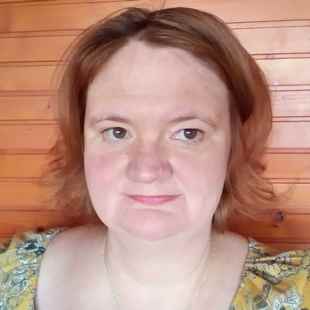 moneycorp summary
Established in 1979, moneycorp offers money transfers and foreign exchange services in more than 190 countries and over 120 currencies. Users can send one-off international payments through its free accounts and schedule regular automated transfers to friends and family worldwide.
Pros
Rates typically 3-4% better than high street banks
Live rate information on website
No account opening/maintenance fees
Cons
App not available in the US
No transfers from credit cards
Electronic transfers not insured by FDIC scheme
Transfer time
Within 2 working days
3.0
Customer service
Help from an agent over the phone or through live chat available
4.0
Security
Regulated and encrypted secure transfers, biometric entry and multi factor authentication for account
5.0
Online and mobile experience
User friendly site and app that supports mobile transfers from all devices
4.0
moneycorp Visit Site
moneycorp Fees and Rates
moneycorp doesn't charge any fees to open an account or to use its online platform. It also claims to offer rates that are typically 3-4% better than those available through high street banks.
Before making a transfer, users can monitor live exchange rates on the moneycorp website. To ensure you receive your desired rate, the company enables you to set up a target rate on your account and then notifies you by text or email when it becomes available.
How Does It Work?
If you'd like to send funds via moneycorp, the first step is to sign up for a free account online. To do so, you'll need to provide the following information about yourself:
Name
Contact details
Social Security number
The primary currency you'll be using
The purpose of your transfers
Estimated yearly transfer volumes
Once you've created an online account, you can add funds, nominate transfer recipients, and send money abroad. If you'd feel more comfortable dealing with an advisor, you can make your transfer over the phone through one of moneycorp's agents.
Although the details you'll need to provide in order to send money abroad will vary depending on the destination country, you'll often need to give information such as:
The recipient/sender name and address
The branch addresses of relevant banks
SWIFT codes
Local bank code (Transit in Canada, SORT in England, BSB in Australia, IFSC in India)
Depending on where you're sending money, you may also need to provide additional details such as tax ID numbers and phone numbers.
How Long Does It Take?
Most money transfers take between 2 and 3 working days to arrive in the recipient's bank account. However, there may be delays resulting from factors outside moneycorp's control, such as financial regulations in the destination country.
Once your payment has been sent, the recipient will receive an email to let them know the transaction is complete. At this point, you'll also receive a summary outlining details of the transfer, such as the currency used and the amount exchanged.
moneycorp's Top Highlights
If you're considering transferring money abroad, moneycorp offers a number of features that set it apart from its rivals, including:
Rates typically 3-4% lower than high street banks
A 20-year history of operating in the US and 35 years globally
A service based on individual transactions with no obligation
The ability to make one-off payments or set up regular automated transactions
Customer Support
If you need to contact moneycorp, you can do so over the phone or via email. Its customer support hours are 8 am to 5 pm (EST), Monday to Friday.
As well as a toll-free number for queries from inside the US, the provider also has a dedicated phone number for customers outside the US.
When we contacted moneycorp by email, we received an extremely polite and detailed response within a couple of hours.
Privacy and Security
moneycorp has a comprehensive privacy policy on its website, which explains exactly how your data is collected and used.
Should you feel concerned about cybersecurity, you'll be reassured to learn that moneycorp requires two-factor authentication on its accounts, which means you'll need to enter two passwords or pieces of security information to verify your identity.
Although your transfers won't be covered by the US government's FDIC scheme, moneycorp is governed by state banking regulators and the UK's Financial Conduct Authority (FCA).
Online Experience
When we trialled the site, we found it extremely easy to navigate, with all key pieces of information readily available—even to those completely new to the service. We were particularly impressed by its live rate feature, which enables users to track up-to-date information before transferring funds.
Although moneycorp offers its UK customers an app, this isn't currently available in the US, which could be an obstacle for those who would prefer to move money on the go.
Summary
If you're looking for a convenient and affordable way to transfer funds abroad, moneycorp is an attractive option thanks to its bank-beating rates and user-friendly online experience. Although your funds won't be insured by the FDIC scheme, the company is regulated by the UK's FCA and has been long-established both in the US and internationally.
Methodology
This review was compiled using information on the company's website and by contacting its customer service team.
moneycorp Visit Site