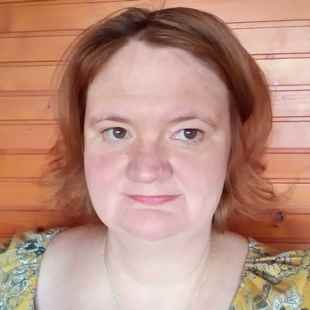 Petal 1 VISA® Credit Card summary
The Petal 1 VISA® Credit Card a WebBank issued card, and is an excellent option if you have limited credit. The card does not require a security deposit, and assessment of your creditworthiness can be based on your banking history. There's a credit limit of $300-$5,000 with no annual fee. The company reports to the major credit bureaus and is great choice for people who want to build their credit score.
Pros
Variable APRs from as low as 23.74%
Earn a credit line increase in as little as six months
Cons
No option for balance transfers
Applying for the card will impact your credit score
Petal 1 VISA® Credit Card
at a glance
Fees
No annual fee, has late and returned payment fees
4.0
Eligibility (credit score)
Accepts poor and fair credit scores
5.0
Security
SSL/AES encryption and supports 2 factor and biometric authentication
5.0
Customer service
Multiple communication options, wide range of hours
4.0
Online experience
Excellent site and app with detailed FAQs, help center, and transparency of rates and features
5.0
Petal 1 VISA® Credit Card Visit Petal
Overview
The cards, which are issued by WebBank, Member FDIC, are designed for those looking to build their credit as well as earn rewards. Unlike other credit builder options, neither Petal 1 nor Petal 2 charges an annual fee or requires a security deposit.
Its Spending Planner budgeting tool can help you track your spending against a monthly budget, while its Leap program rewards healthy financial behavior. For example, eligible borrowers may earn a credit line increase in 6 months by making qualifying on-time payments and keeping your credit score within a certain range.
Suitable for?
The Petal® 1 credit card is aimed at those with a low-to-fair credit or cash flow who are seeking to improve their credit score. Alternatively, the Petal® 2 credit card is designed for borrowers with fair-to-good credit or cash flow and may be especially suitable for those wishing to earn cashback on their credit card purchases. Petal's full-service app could make it an attractive choice for those who prefer to take a tech-savvy approach to managing their finances.
Interest Rates and Fees
Although neither card carries an annual fee, the following rates and fees apply.
| | | |
| --- | --- | --- |
| | Petal® 1 credit card | Petal® 2 credit card |
| APR | 23.74% - 33.24% (variable) | 16.74% - 30.74% (variable) |
| Late payment fees | Up to $40 | None |
| Returned payment fee | $29 | None |
| Foreign transaction fees | None | None |
Rewards & Cashback
With both card types, you can earn cashback via Petal Offers in which cash back offers from select merchants are automatically loaded onto your account. Depending on the merchant, you can earn between 2% and 10% cashback when you make a purchase at one of these merchants.
With the Petal® 2 credit card, you can also earn cashback on all eligible purchases. The rate of this cashback will depend on the number of monthly on-time payments you have made on your account. When you take out the card, you'll automatically receive a cashback of 1%, which will increase to 1.25% after 6 monthly on-time payments, and 1.5% after 12 monthly on-time payments.
As Petal is a Visa partner, you'll also receive perks such as auto rental collision insurance, theft coverage, and roadside dispatch, as well as the ability to earn Uber credits when you make purchases at selected merchants.
The Application Process
If you'd like to apply for a card, you'll need to:
Be at least 18 years old (19 in Alabama or Nebraska)
Have a social security number or ITIN
Have access to a U.S. bank account
The first step is the pre-approval process, during which Petal will perform a soft pull on your credit file to check whether you're likely to be accepted. If you don't have a credit score, you may need to link your primary bank account during the pre-approval process.
If the soft pull is successful, you'll be invited to complete a full application. During the application, Petal may use your banking history to instantly create a Cash Score—a measure of your creditworthiness based on income, spending, and savingsⁱ.
The application process is complete within a few seconds and you'll normally be notified if you've been successful shortly afterward. If you're accepted, credit limits offered range $300-$5,000 for Petal 1 and $300-$10,000 for Petal 2, based on creditworthiness.
Help & Support
You can contact the company by phone or email from 8am to 10pm, Monday to Friday (EST) and 9am to 6pm on Saturdays.
When we contacted the company via email, we received a polite and helpful response the following day.
Security
As a safeguard against suspicious activity, Petal monitors your account 24/7 and may contact you if it spots an unusual transaction. In certain cases, it may place a temporary hold on your account until the transaction is verified. It also uses bank-level security controls on all its platforms.
FAQ
Does Petal have an app?
Yes. The app is available to download from the App Store or Google Play.
Can I see my credit score through the app?
Yes, Petal pulls your credit score every month. Viewing your score through the app won't damage your credit score.
How does AutoPay work?
AutoPay allows you to schedule regular monthly payments towards the balance on your card. You can pay your current balance, statement balance, minimum payment, or a custom amount.
Conclusion
With no annual fees and the potential to build credit, Petal's products are favorable for those with a relatively slim financial history. Likewise, both cards offer the potential to earn generous cashback on spending. Equally impressive are Petal's money management tools, which could help you stick to your budget each month.
Petal 1 VISA® Credit Card Visit Petal
Methodology
This review was compiled using information on Petal's website and by contacting its customer service team over email.