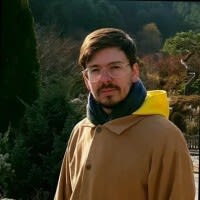 Which came first, the chicken or the egg? The logic behind this age-old causality dilemma also applies to the following question: how do you build credit if you have no credit? After all, if you have no credit or bad credit then it's almost impossible to qualify for a conventional credit card or loan.
One possible answer to this conundrum is to apply for a credit builder credit card.
What Is a Credit Builder Card?
Also known as a secured credit card, a credit builder card is a type of credit card that is backed by cash deposits. With a secured credit card, your credit limit is determined by the amount of money that you put on the card. The cash that you deposit serves as collateral in the event that you are not able to make your payments on time.
You can use secured credit cards for rebuilding credit, if you have a poor credit history, or to build credit if you simply have no credit record. If you don't qualify for a traditional unsecured card, then a credit builder credit card may be a good choice for you.
How Does it Work?
There are two main types of credit cards: unsecured and secured. The vast majority of credit cards are unsecured, which means that there's no collateral or cash that guarantees your ability to pay off your debt. Since there's nothing to secure your debt, these cards normally come with high interest rates and fees and feature flexible spending limits. While they may offer certain rewards or benefits as perks when you use the card, they often require you to have good or excellent credit in order to qualify.
Meanwhile, credit builder cards are secured with cash deposits. In other words, the amount you can spend using your card is limited by the amount of cash you deposit into your credit card deposit account.
That said, some cards do not require you to maintain a minimum deposit balance on your card and may offer a spending limit greater than the amount of your qualifying deposits. For example, while one company may provide a $200 spending limit on a $200 deposit, another may offer a $400 spending limit on the same deposit.
Once you make your initial or qualifying deposit, secured cards tend to work the same way as unsecured cards in that you can use them for purchases in store or online and pay back the debt at a later time. Depending on the company you choose, you may earn interest on your deposits if you keep a positive cash balance on your card from month to month. Just remember that you'll want to make your payments on time in order to avoid paying interest or penalties.
Is a Credit Builder Card Right for You?
Think of credit builder credit cards as credit cards for beginners. They will help you if you have no credit history and wouldn't normally qualify for an unsecured credit card or loan. Students and immigrants are two of the groups that might consider a credit builder card, as they may lack a verifiable credit history.
You may also want to use credit builder cards if you have poor credit and want to rebuild, since most secured credit cards have no or low credit score requirements. By securing your spending with qualifying deposits, secured cards enable you to slowly build credit while exposing you to less risk than unsecured cards that allow you to take on more debt than you are able to repay.
When comparing credit builder cards, you'll want to look for cards that offer you the highest spending limit and the most benefits with the lowest interest rates and fees. Some secured cards charge high interest rates if you fail to make your payments on time, and the companies may also charge annual, maintenance, or overdraft fees.
On the other hand, some cards charge no fees or interest rates, and some offer features that enable you to automate and track your spending so that you never spend more than what you are able to pay back on time.
Pros and Cons of Credit Builder Cards
Pros:
Help you establish or rebuild your credit score
Usually easier to qualify for than unsecured cards
Cons:
Lower spending limits than most unsecured cards
Can be difficult to meet initial qualifying deposit requirements
Our Top Credit Builder Cards
Chime is a fintech company that offers a way for people with no credit or low credit to build credit and monitor their spending habits. With the Chime Credit Builder Visa Credit, you can start building credit for free simply by making a qualifying direct deposit of $200 or more into your Chime Checking account. The card charges no annual fee or interest and there is no minimum security deposit required.
Secured Chime Credit Builder Visa® Credit Card Apply Now
The Varo Believe Secured Credit Card is designed to help you build credit or establish a credit history if you have no credit. Varo requires you to make qualifying deposits of $500 or more into your Varo bank account within 90 days before you can apply for the card. However, it requires no minimum security deposit and charges no annual fees or APR.
Varo Believe Apply Now
Summary
A credit builder credit card is a secured card backed by a cash deposit. With a secured card, you can rebuild a poor credit score or even build credit if you have no credit. Compared to unsecured cards, credit builder credit cards tend to have easier application requirements. While some charge high fees and interest rates, others charge low or no fees and feature refundable deposits and competitive APRs.
If you want to build credit but are hesitant to apply for an unsecured credit card with a high spending limit, interest rate, and fees, then a credit builder credit card may be the right choice for you.