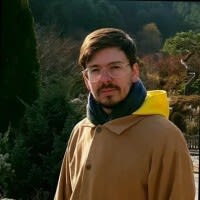 Applying for a credit card is a bit like applying for a job. You don't want to just go for the first card you find without making sure that it's a good fit. Add on top of that the possibility of not getting approved, and it's no wonder that some people find applying for credit cards stressful. While it's not the end of the world if your application is denied, it isn't the most pleasant feeling.
Thankfully, there's several things that you can do that make it more likely you'll get approved for a credit card to help you pay bills, unlock rewards, or improve your credit score. Simply follow these tips to significantly increase your odds.
3 Tips on How to Get Approved for a Credit Card
1. Establish good credit habits
It stands to reason that you shouldn't apply for a credit card if you're not prepared to use it responsibly. While a credit card is a powerful financial weapon, it can also be a double-edged sword. That's why you should establish good credit habits before you apply for a credit card, not only to improve your chances of getting approved for a card, but also to avoid making mistakes that could hurt your credit score and land you in financial jeopardy.
First and foremost, you'll want to pay your bills on time. Nothing will tank your credit score faster than late payments, while making payments on time will improve your credit score and help you maintain a good credit history. Developing a monthly budget and enrolling your bills in autopay are two steps you can take to ensure your payments are never late.
Next, get in the habit of checking your credit score frequently. You don't need to check it every day, but you'll want to check it before you apply for a credit card to make sure there are no negative or inaccurate marks on your credit report. If you discover any past collections, make sure to pay these first, as they can significantly drag down your credit score.
2. Pay off your debt
When managed carefully, a little debt can help you to grow your credit score. That said, it's a good idea to pay off as much debt as possible before you apply for a credit card.
It's crucial never to take on more debt than you can afford. Buying too much on credit can quickly lead to a situation where you fail to make on-time payments or get stuck paying exorbitant amounts of interest that will make it so you aren't able to make any headway in paying off your debt.
If you carry too much debt, credit card companies may be more likely to reject your application for a credit card. That's why it's important for you to keep track of your credit utilization ratio and your debt-to-income ratio.
Your credit utilization ratio equals the total amount of credit that you're using divided by the total amount of credit you have available. The more that you use, the higher your credit utilization ratio, which can negatively impact your credit score. As a general rule, try to keep your credit utilization rate below 30%.
Meanwhile, your debt-to-income (DTI) ratio is a measure of your total monthly debt divided by your monthly income. If your DTI rises above a certain level, some companies will turn down your application for a credit card—all the more reason to pay off your debt.
3. Find the right card for you
When it comes time to pick a credit card, take the time to choose the right card for you. No two cards are exactly alike, and each comes with its own unique list of pros and cons. With such a wide variety of options available, it's imperative you find the right card to meet your needs.
Above all else, choose a card that will help you improve your credit score. Pay close attention to the card's fees, interest rate, and spending limit. If you have a high credit score you'll be able to find cards that offer more favorable rates and conditions. However, the best card for you to get is the one that you can afford, so a card with loads of perks is pointless if you don't qualify or if it's too expensive.
You'll also want to do some research and figure out what sort of perks you want from your credit card. Do you want a secured card to build credit, or a rewards card that provides cash back or travel awards? Once you've nailed down which options you want, you can narrow your search to find the right card that maximizes your benefit while reducing your costs.
Improve Your Credit Score to Get the Card You Want
Overall, if you want to get approved for a credit card, your ultimate goal should be to improve your credit score. If your score is too low you will have to settle for cards with few benefits and high interest rates.
The good thing is, simply making your payments on time and paying off your debt can go a long way to improving your credit score and qualifying you for better and more competitive cards. Do some research and review your credit report to see if you have any negative marks on your credit history that are hindering your credit card applications. Sometimes you may be able to report inaccuracies to the credit bureaus and see an immediate bump in your credit score.
Remember, most traditional credit card companies require you to complete a hard credit check when you apply for a credit card. Hard credit checks impact your credit score, albeit modestly, so you'll want to avoid applying for cards over and over again in the hopes of finding the perfect combination of features and benefits. You're better off biding your time and building your score while you do your research until the right card comes along that ticks all your boxes.
Summary
If you were recently denied approval for a credit card, now is the time to reevaluate and see where you went wrong. Paying your bills on time, reducing your debt, and choosing the right card to meet your needs are just a few of the things you can do to improve your chances of approval when you apply for a credit card. By following the strategies outlined above, you can grow your credit score over time and ensure that you're in a much better position the next time you apply for a credit card.
Check out our credit card comparison chart and find the card that fits your needs.