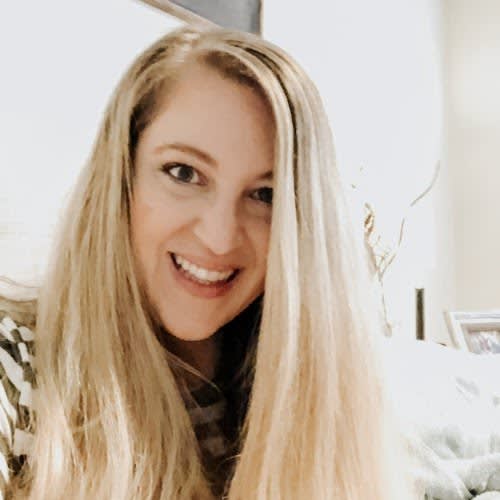 Rare are the days that you whip out cash to pay for everything. Most of us use debit or credit cards to pay for everything from weekly grocery shopping to funding our dream vacation. What if you got a small kickback for every purchase you made though? That's where reward credit cards come into play and can give you more perks for everyday spending.
What are credit card reward programs?
A credit card reward program offers consumers more than just a line of credit. They offer the chance to earn cash, points, or miles for every dollar you spend. Each rewards program has its own set of rules and redemption process, but a rewards credit card can be advantageous over just using a debit or non-rewards credit card.
Types of Reward Programs
Depending on the type of card you have, you can earn rewards at a flat rate for every purchase or you can earn a bonus amount of rewards on select spending categories. Most cards allow you to convert your rewards into another type of reward. For example, you might be able to convert your travel rewards into redeemable cash.
There are three types of credit card reward programs: cash back, points earned, or travel rewards. Here's a better look at each type.
Cash Rewards: Several cash back credit cards allow users to earn about 1% cashback for all purchases made. This is a nice bonus for spending you were planning to do anyway. Some cards have bonus cash back offers for certain spending categories or stores. cash back credit cards are the easiest to understand because you know upfront what you are earning and can convert your cash back reward into a bank credit or payment statement.
Points Rewards: Other cards assign point values to spending categories and allow users to redeem points towards cash, gift cards, or travel opportunities. Typically points credit cards earn one point for every $1 spent, but they are worth one cent each.
Travel Rewards: Travel reward credit cards will help your reward redemption go the farthest in means of traveling. Travel reward cards can be redeemed for free hotel stays or flights and many times come with other travel perks such as added travel insurance. Travel reward credit cards generally earn more perks the more users spend on travel.
Things to look out for
Credit reward programs sound like a dream come true. You are going to spend the money anyways on daily living expenses, so why not get rewarded for it? True, reward credit cards come with their perks, but they also come with a few precautions. Here are a few things to know before signing up for your next reward credit card.
APR: Some reward credit cards have a high APR which can be costly if you plan to carry a balance. Many times paying interest on purchases will negate any rewards earned. If you cannot pay off your credit card balance each month, consider a lower APR card instead.
Annual Fee: Some reward credit cards are free to use after a user has been approved and others have an annual fee. Many cards set their annual fee at $95-99, but some cards charge more. Cards with an annual fee shouldn't be dismissed altogether, though. Some cards with a fee will earn you more rewards than a free rewards credit card.
Reward partners and redemption: It is good to know how you can redeem your points before signing up for a card. If your card is attached to a specific line of hotels and points can't be transferred elsewhere, you are limited on your reward choices. Sometimes a card will offer one-to-one point transfer ratios to partner companies to make your rewards go farther.
How to pick the right rewards card
Look at your spending
The best rewards credit card for you is the one that will give you the maximum amount of reward for your spending lifestyle. Take a look at what you typically spend your money on each month. Do you spend more on gas and dining out? Look for a rewards card that gives you extra cash back or points back in those areas. Do you travel a lot for business? A travel rewards card might be better suited for your spending.
Look at how you want to redeem your rewards
Along with maximizing your reward card spending, pick a card with an easy-to-use reward redemption program. If you are busy and don't want to hassle with point conversions, then a flat-rate cash back card might be better suited for your needs. However, if you like to spend time researching the best ways possible to maximize credit card points for free travel, then a travel credit card connected to several travel partners might be your best choice.
Look for cards with the best sign-on promotions
If you have excellent credit, you can take advantage of sign-on bonuses with reward credit cards. Many cards will offer a sign-on bonus for new users with either a 0% APR promotional time period or extra bonus rewards for hitting a spending limit in the first few months. Some cards offer both. Utilizing these sign-on promotions can boost your credit card rewards quickly in the first few months.
Finding the best reward credit card for you
There's no one-size-fits-all reward credit card. The best reward program for you will depend on how you spend your money and how you want to redeem your rewards. The best way to maximize any reward credit card is to pay off your balance each month so you don't have to pay interest.
Also, redeem credit card rewards for how your card was designed. In some cases, your credit card will allow you to redeem points at a better rate for travel. For example, you might be able to redeem 25,000 points for $500 worth of travel but only $125 in cash. Don't waste your rewards by redeeming them for less than they are worth.
Take time to read reward credit card reviews and overviews to know which card is the best fit for you. See if you qualify for current sign-on promotions from the best reward credit cards available today.