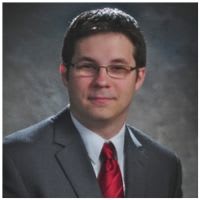 A balance transfer credit card usually offers a special promotion that allows you to move another source of debt to your credit card, ideally at a lower cost. Some balance transfer credit cards may provide a period where you can transfer the balance without paying a balance transfer fee. Others may give you a period to pay off the balance transferred without paying interest on that balance.
Many people use balance transfer credit cards to transfer debt from 1 credit card to another to lower their costs. However, some lenders may allow you to transfer balances from other types of loans to your credit card, as well. Consider the following before deciding if a balance transfer credit card may work for you.
Pros & Cons of a Balance Transfer Card
As you can imagine, balance transfer credit cards come with benefits and drawbacks depending on your circumstances.
Pro: You could save money
Balance transfer credit cards could save you money on interest payments if you transfer debt from a source with a higher interest rate to a card offering a lower interest rate and you pay off the debt quickly.
Keep in mind, balance transfer credit cards offering introductory 0% APRs only do so for a limited time. If you can't pay off the debt balance before the introductory period expires, understand what interest rate will get charged down the road.
Don't forget to account for balance transfer fees when calculating whether you'll save money. These fees get charged upfront and can be hefty.
Pro: You may pay off debt faster
Interest payments can make up a considerable amount of your monthly minimum credit card payments. Transferring a balance you owe to a credit card offering an introductory 0% APR lets your entire payment amount go toward paying down the balance owed during that period.
Pro: Can consolidate your debt to a single card
A balance transfer credit card could allow you to move all of your debt to a single card, assuming your approved credit limit is high enough. This can make it easier for you to keep track of the monthly payments. Avoiding missed payments by doing this could help improve your credit score as long as your credit utilization on your new card doesn't get too high.
Con: You may need an excellent credit score
While balance transfer credit card offers could save you money, you typically need a good to excellent credit score to get approved. You may be able to get balance transfer credit cards with less than stellar credit, but the terms that come with the cards may not be ideal.
Con: The promotions expire
The promotions offered to get you to sign up for a balance transfer credit card don't last forever. The 0% introductory APR offers usually last for a few months to as long as 20 months. To claim these limited-time promotional rates and special promotions offering no balance transfer fees, you generally must transfer any balances within the first 30-60 days of opening the account.
Con: Balance transfer fees
Banks still need to make money on balance transfer credit card promotions. Lenders often charge balance transfer fees that range from 3-5% of the balance transferred or a specific dollar amount, whichever is greater. While paying a 3% fee may be better than paying an 18.99% APR on another credit card, you need to consider these costs.
Con: You may be digging yourself deeper into debt
Balance transfer credit cards can help tremendously if you pay off the debt quickly and don't incur any new debt. Unfortunately, many people see the 0 balance on their old credit card as an opportunity to spend more money. If you transfer a balance and then run up the balance on your old credit card again, you just dig yourself deeper into debt.
Con: Lenders won't let you transfer balances from their other products
Lenders don't want to lose money on balance transfer credit card offers. For this reason, lenders typically won't allow you to transfer a debt balance from their bank to a balance transfer credit card they issue. For instance, you can't move a balance from your Chase Sapphire Preferred credit card to your Chase Slate credit card.
Con: Your new credit limit may not be high enough
When you apply for a credit card, you may not get approved for the credit limit you desire. You may apply for a balance transfer offer and only get approved for a $5,000 credit limit. If you planned to transfer $10,000 of other credit card debt, you end up maxing out the new credit card with the balance transfer and still have $5,000 of debt on the old card.
How to Pick the Right Card for Your Situation
Picking the right card for your situation requires you to examine a few key factors.
Things to look out for when choosing a card
First, you want to have a good shot of getting approved for the card. Look for cards that typically approve people with your current credit score.
Next, make sure the credit card you're applying for will allow you to transfer the balance you want to move. Some banks don't allow loan transfers, while others do.
Finally, compare offers to find the card that can save you the most money. Look for long introductory 0% APR periods, low or no balance transfer fee offers, and a low regular APR after the balance transfer promotion expires.
Next Steps
Now that you understand how balance transfer credit cards work, you can start searching for the right offer that meets your needs. Check out our list of the top balance transfer credit cards to get started. If a balance transfer credit card isn't a good fit for you, you can consider other credit card options, such as low APR credit cards.