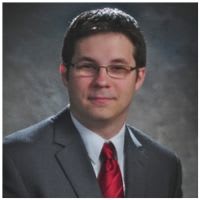 Your wallet may contain credit cards and debit cards. Both card types look and behave in similar ways. They have 16-digit account numbers, expiration dates, security codes, security chips, magnetic stripes, and you can use them to make payments.
Despite these similarities, debt and credit cards have many features that work in different ways. These defining factors may cause you to choose to use 1 payment method over the other.
What Are the Differences?
It's essential to understand the differences between credit and debit cards so you can use the best fit for your needs.
How credit cards work
Credit cards take the form of a revolving debt instrument. This means you can carry a debt balance on the credit card from month to month without paying off the balance in full.
When you make a purchase, the money doesn't come out of your bank account. Instead, you build a balance on your credit card. Until you pay this amount off, you owe a debt to the credit card company.
Credit card companies report this debt to the credit bureaus, which helps you build your credit history based on your payment and other debt habits. If you miss payments or incur a large debt balance, these negative credit actions could harm your credit score in addition to the interest payments and other fees you may have to pay.
Most credit cards offer grace periods where you don't incur interest on the amount owed immediately. As long as you pay your statement in full and on time every month, you usually get around 20-25 days after the statement date to pay without incurring interest. After the grace period expires, interest charges start getting added to your balance.
Credit cards may offer benefits, such as credit card rewards on your purchases. These can take the form of cash back, rewards points, statement credits, and more. These payment cards may also offer protection when you make purchases, such as extended warranties, travel insurance, or auto rental insurance. Cards with more benefits may come with an annual fee.
Credit cards typically offer more robust fraud protection than debit cards. The money doesn't come directly out of your bank account, so the credit card companies have a vested interest in fighting fraud. While laws limit your liability for fraudulent purchases to $50, most credit card companies have better fraud policies that won't hold you liable for any fraud as long as you report it immediately.
How debit cards work
When you make a payment with your debit card, the money to pay the merchant comes out of your bank account. The fact you can only spend the cash available in your account can help people that have trouble racking up debt balances. Merchants that add credit card surcharges may not charge credit card fees if you use a debit card since debit card transactions are often more affordable for merchants to process.
You don't run up a debt balance with a debit card in most cases, although some banks will allow you to overdraft your account. You may have to pay costly overdraft fees if you opt in to use the overdraft feature. The overdraft program generally limits the amount you can overdraft your account. This also means you can't use your card to pay for a large purchase in an emergency without having the cash in your account.
Using a debit card won't build your credit history because there is no debt information to report to the credit bureaus. You won't incur interest charges using a debit card, either. The bank may pay you interest if your bank account offers this feature. Some debit cards offer debit card rewards programs, but they typically don't provide as strong benefits as credit card rewards programs do.
Debit cards usually allow you to withdraw money at the cash register or ATM without incurring hefty cash advance fees. ATM fees may apply if the merchant or your bank charges them, though.
Debit cards don't have to offer as much fraud protection as credit cards, but some do. Check with your debit card provider to see what fraud liability policies they have in place. The law limits your loss to $0 if you report your card as lost or stolen before someone uses it.
Things get worse if fraud happens before you realize your card or card information got lost or stolen. If you report the fraud within 2 business days after learning of the loss or theft, the law limits your loss to $50. If it is more than 2 business days after you know of the loss or theft but less than 60 calendar days after the statement detailing it gets sent to you, you could lose up to $500. You face an unlimited loss if you wait more than 60 days to report the fraud after the bank sends your statement to you.
Pros & Cons of Credit Cards
| | |
| --- | --- |
| Pros | Cons |
| Credit card rewards | Interest |
| Build credit history | Annual fees |
| Credit card benefits, such as extended warranties, purchase protections, and more | Can incur debt |
| Fraud protection | Could hurt your credit score |
| Grace periods to make payments | |
Pros & Cons of Debit Cards
| | |
| --- | --- |
| Pros | Cons |
| Only spend the cash you have | Bank fees related to your account |
| No interest owed | Less fraud protection |
| May not incur merchant credit card fees | No option to spend money you don't have in an emergency |
| May include rewards | Doesn't build credit history |
| ATM access without cash advance fees | |
Next Steps
Now that you understand the differences between credit and debit cards, you can choose when you wish to use each type of card. People who prefer the benefits of credit cards may want to consider getting 1 of the top rewards credit cards or the lowest APR credit card offers. People who choose to limit their ability to incur debt may decide to use their debit cards instead.