Overview
Kickpay uses your data sources, such as your fulfillment center, ecommerce channels and bank, to verify historic sales by stock keeping unit (SKU). Kickpay finances the number of units of each SKU they estimate you will sell in a reasonable time, generally about 16 weeks.
Kickpay integrates with over 100 fulfillment centers, including: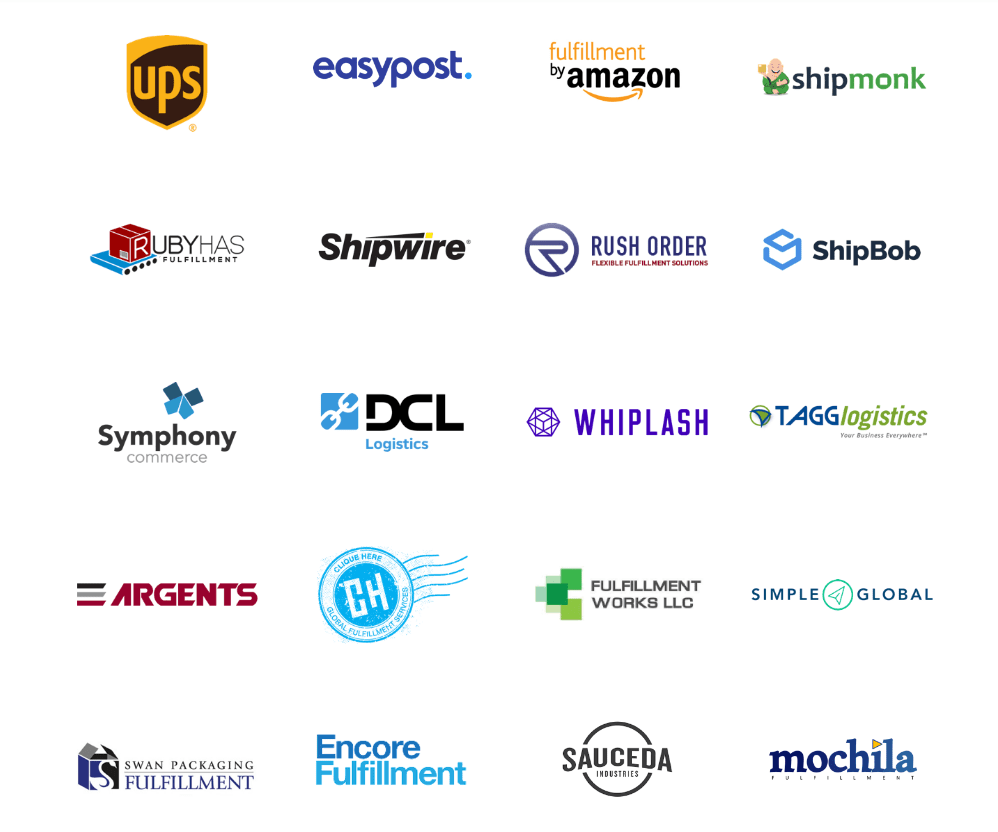 Why Kickpay Is Good For Your Business
Kickpay's loan financing can help you in several ways:
Lower financing costs. Kickpay's flat financing fee of 3% to 7% may cost less than interest expense on a comparable loan.
Predictable financing cost per unit. With a standard loan, your total interest expense for each inventory unit depends on how long you carry it. Kickpay's flat fee is the same whether you sell a unit next week, or three months from now.
No payments until you sell units. Kickpay gets paid when units leave your fulfillment center.
Ease of application. Kickpay bases lending decisions on your expected sales.
No personal guarantee required. Kickpay financing is secured by your business assets.
Kickpay may be a good fit if you have an ecommerce business and use a fulfillment center, you need financing for inventory, marketing or R&D and you don't have access to a lower-cost source of financing.
Loan Features
Kickpay offers one type of loan, based on your expected sales within a reasonable period of time.
By leveraging your sales, inventory and shipment data Kickpay can supply capital to spend on areas of growth for e-commerce businesses such as marketing, inventory and R&D.
Application Process
You can apply for financing through Kickpay online.
You must allow Kickpay to connect to your ecommerce store, bank and fulfillment center and view your historic sales and inventory data.
Kickpay reviews your data to determine how many units they expect you to sell of each product SKU within a reasonable timeframe.
It can take up to 7 to 10 days to set up your Kickpay account, and another 24 to 48 hours to receive your funds.
How Much Can You Borrow?
The amount you can borrow generally depends on your expected sales for the next 16 weeks. For example, if you are expected to sell 10,000 units with a sales price of $30 ($300,000 in sales) within 16 weeks, Kickpay may advance you $100,000.
Kickpay's general requirements include:
Sales records for twelve months
Inventory held in U.S.
U.S. based company
Use of a fulfillment center
$20,000 or more in monthly revenue
Financing needs of up to $1,000,000
Repayment Terms
You don't make monthly payments to Kickpay. Kickpay uses an automated system linked to your fulfillment center to track the number of units shipped each day. The day after shipment, Kickpay activates an ACH payment from your connected bank account for the amount of the financing, plus the flat fee.
For example, if Kickpay financed $10 per unit it expects you to sell, and you had a 5% flat rate, Kickpay receives $10.50 from your connected bank account each time an item is shipped from your fulfillment center.
If your inventory remains unsold after 16 weeks, you can choose to pay off the balance with no extra fees, refinance the loan or pay an additional fee and a minimum payment amount per week.
How Safe Is It?
Kickpay is backed by investors, including YCombinator, Foundation Capital, Canaan Partners, Funders Club and Index Ventures.
When you apply for financing, Kickpay makes sure your information is secure. When you enter your bank account information, for example, Kickpay uses Plaid to scramble sensitive information and keep it safe.
Because Kickpay is relatively new, it doesn't have any reviews—positive or negative—on Trustpilot or the Better Business Bureau as of August 2020.
Help & Support
Kickpay provides an online application process. If you have questions while you are applying online, you can email the company.
You can find answers to common questions at https://www.kickpay.com/faq.
Email: hello@kickpay.com
Summary
Kickpay is a relatively new entry into the business loan space, with a mission to help e-commerce businesses get capital to grow. Kickpay underwrites your historic sales data and determines how much it thinks you can sell in a reasonable timeframe. It advances money based on what sales they expect you to have over the next 16 weeks so you can use the money for any business reason, . Kickpay can quickly advance you money based on inventory, at a flat rate, without requiring a personal guarantee.
Physical Address
Kickpay is located at 2001 California St., San Francisco, CA