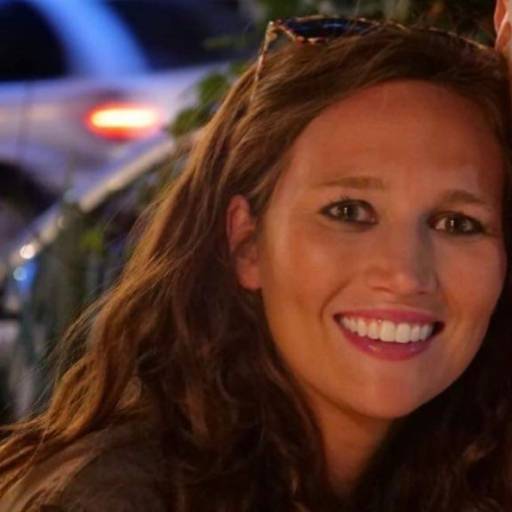 If you are one of the millions of Americans beleaguered by student loan debt, and are unhappy with your current terms, or struggling with repayments, you might want to consider refinancing your student loan. By sticking with the same lender and repayment terms, you could be losing thousands of dollars unnecessarily.
Introduction
If you are one of the millions of Americans beleaguered by student loan debt, and are unhappy with your current terms, or struggling with repayments, you might want to consider refinancing your student loan. By sticking with the same lender and repayment terms, you could be losing thousands of dollars unnecessarily.
So, let's find out when you should refinance your student loan, how to go about it, and save yourself money by taking advantage of better terms and lower interest rates.
Read this guide to find out more!
When to Refinance Your Student Loan
Refinancing your student loan may help you save thousands of dollars. If you're one of the 42.8 million Americans with student loan debt, it may be time to refinance. Here are some signs that it's time:
You have a steady income
Lenders like to work with borrowers who have a consistent and dependable source of income, as this demonstrates that they can be relied on to keep up with repayments.
Lenders will also look at your debt-to-income (DTI) ratio to see if you can afford to make new monthly payments. The lower your DTI ratio is, the more likely you will be approved for refinancing. DTI is measured by dividing your total monthly payments by your monthly gross earnings.
Total monthly payments should include credit card bills, student loans, rent/mortgage, and car loans. Your gross earnings refer to what you make before taxes. So, if your monthly payments are $2,000 and your gross earnings are $4,000, the calculation would look like 2,000/4,000=0.50. In other words, your DTI would be 50%, which is considered high.
Ideal DTI rates vary by lender, but generally speaking, 20% or below is considered low, and 43% and below is usually needed to qualify for a mortgage. So, if you fall below 43%, you should be fine.
If your DTI is above 43%, you may want to work on paying off your high-interest debt before you think about refinancing. Or, you can increase your income by taking on a side hustle.
You have good credit
Most lenders require good-excellent credit to refinance your student loan, so if you've improved your credit score recently, it may be time to refinance.
Your credit score tells lenders the likelihood of you being able to pay off your loan on time, so the higher the score, the better. In most cases, you'll need a minimum credit score of 670 to be eligible for refinancing. However, some lenders are open to working with fair credit scores between 580 and 669.
Not only will a high credit score help you qualify for refinancing, but it will also help you score a low-interest rate. Typically, the higher your credit score is, the lower the interest rate.
If your credit score isn't quite where you'd like it to be, don't sweat it, as you can boost it by paying off your credit card bill in full and on time.
The rates are low
When the Federal Reserve changes interest rates in response to the economic climate, private lenders typically follow suit. Therefore, if market interest rates are low, refinancing rates will also likely be low.
When the rates are low, we recommend looking for a lender who will offer you a fixed APR so you can lock in the interest rate for the remainder of your repayment schedule.
You have a private student loan (think twice if you have a federal loan)
Private student loans aren't eligible for federal loan programs, so you have nothing to lose by refinancing your private student loan, as you won't be forgoing any federal protections.
However, if you only have a federal student loan, you should think twice before refinancing. Federal student loans come with income-driven repayment plans that allow you to adjust your monthly payments based on your income.
A federal loan means you qualify for public service loan forgiveness (PSLF) programs. These programs are available to those who work for nonprofits or government agencies. Through PSLF, the remainder of your loan will be forgiven after you've made 120 qualifying payments.
Taking out a federal student loan also gives you the opportunity to defer payments without penalty. However, if you refinance your student loan, you'll lose access to these options. While this may not be an issue if you don't plan to take advantage of PSLF or deferment, your situation may change in the future.
Therefore, you should only refinance your federal student loan if you believe your income will remain stable throughout the rest of your loan term.
Your loan has high variable interest rates
Student loans with variable interest rates can result in huge savings when interest rates are low. However, when interest rates are high, you may pay more than you bargained for. If you like the idea of having a predictable interest rate month-to-month, then you may want to refinance your variable-interest-rate loan to a fixed-interest-rate loan.
How to Refinance Your Student Loan
Now that you know when to refinance your student loan, let's discuss how. If you've decided that refinancing is right for you, here are the steps you need to take to refinance your student loan:
1. Check your credit score
As mentioned above, you'll likely need a credit score of 670 or more to qualify for refinancing. Some banks include credit scores in their monthly credit card statements, and some even allow you to view your score at any time through your banking app.
However, check how frequently the score is updated, as some banks may only update them every few months. If your credit score isn't attached to your monthly statement, you can ask your credit card provider for your score, or you can get your score from one of the three major credit bureaus.
2. Compare rates
Once you've made sure your credit score is where it needs to be, it's time to start shopping around and comparing rates.
Checking out multiple lenders is the best way to ensure you get the lowest interest rate possible when refinancing. You can easily perform an online search to find different lenders' rates. You can also use a lender marketplace to see offers from several lenders in one place, making your comparison shopping even easier.
Many lenders will also allow you to check your rate and get pre-qualified through their website. You just need to fill out some basic information, and then you'll be given the rate you might qualify for. However, keep in mind that the pre-qualifying rate is not the guaranteed rate you'll get, but it should be pretty close to the actual offer.
Also, remember that pre-qualifying (also known as running a soft credit check) doesn't affect your credit score. However, when you fill out an application, the lender will perform a hard credit check, which may cause your score to drop temporarily.
3. Choose your loan
Once you've had the chance to review several loan offers, it's time to choose a loan and a lender. Most lenders also let you select your preferred repayment terms.
Repayment terms are often offered in five-year increments. While choosing a longer-term loan will enable you to make lower monthly payments, it may also mean you'll pay more in accrued interest over the life of your loan.
However, if you need to free up more of your monthly income, a longer repayment plan may be the way to go. On the other hand, a shorter-term loan helps you secure lower interest rates and pay off your debt faster.
We recommend assessing your monthly budget to see how much you can put toward your student loan each month.
4. Fill out your loan application
Once you've chosen your preferred lender, you then need to fill out a loan application. You'll need to do this even if you've gone through the pre-qualification process.
At this point, your lender will run a hard credit check to access your full credit report. You may also need to provide additional documents and information, such as your:
Social security number
Driver's license or government-issued ID
Proof of employment
Proof of graduation
Loan payoff statements from your existing lender
Keep in mind that while you wait to be approved, you still need to keep repaying your loan with your existing lender. It may take a few weeks for your application to be processed, so you should only cancel your current loan once the new one has been officially approved.
5. Sign your loan documents
Once your application has been approved, it's time to cross the t's and dot the i's. Before signing, make sure to read the loan terms carefully and ensure you understand the lender's policy on deferment periods. For example, if you lose your job, you'll want to understand what kind of protections you have.
Once you've read through your loan terms, it's time to sign your loan documents. Luckily, most lenders allow for e-signing, so you don't even need to leave your house to sign your loan documents.
Conclusion
As you can see, refinancing your student loan is pretty straightforward. Once you've determined it's the right time to refinance based on your credit score, your income level, the current interest rates, and your current loan situation, you can begin shopping for lenders.
Hopefully, you'll soon have a lower interest rate locked in that enables you to free up some money for other expenses.